Day 37 - Melbourne to Mirboo - 292kms
After three solid days of snorkling, biking, wakeboarding and motocross Alicia and I boarded the overnight flight from Perth to Melbourne and were so stiff we barely made it off the plane. We were zombies as we pulled the bikes out of storage and we only got in the rhythm after a few different coffee stops. For breakfast we picked a random town on the map called Woodstock and headed North to avoid the Melbourne traffic.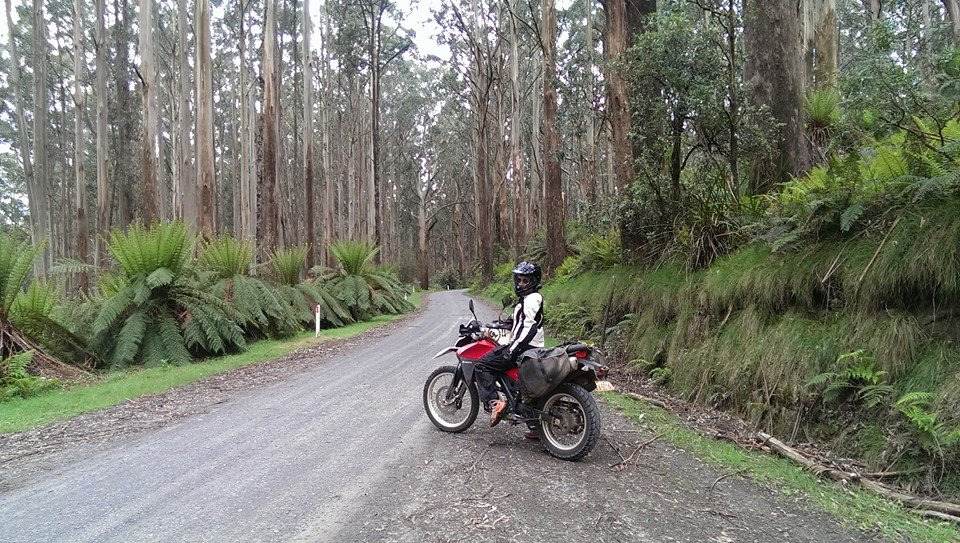 As we pulled up the town consisted of an old barn and one cow chewing grass and looking at us with a "Can I help you?" expression. We pressed on and found the next town that had actual people and a nice cafe where we filled our bellies. The rest of our day was spent riding through the twisty mountain roads in the Yarra Ranges rain forest. The ferns along side the road were as big as cars and the tree canopy would completely enclose the road in places and gave us the feeling of riding through a dark, leafy tunnel. Alicia had decided to ride with her jacket unzipped half way to keep cool and I got a frantic call from her on the headsets when a stinging bug hit her chest and worked its way inside her shirt and around her back. We stripped her down, followed the path of welts, but were unable to find the offending insect. With Alicia dressed again (and her jacket zipped all the way up) we finished off our ride to the south and ended up at Alicia's uncles farm in Mirboo. I got busy changing tires on the bikes while Alicia made some calls and got dinner ready. We finished off with dinner and a bottle of red on the patio overlooking the farm.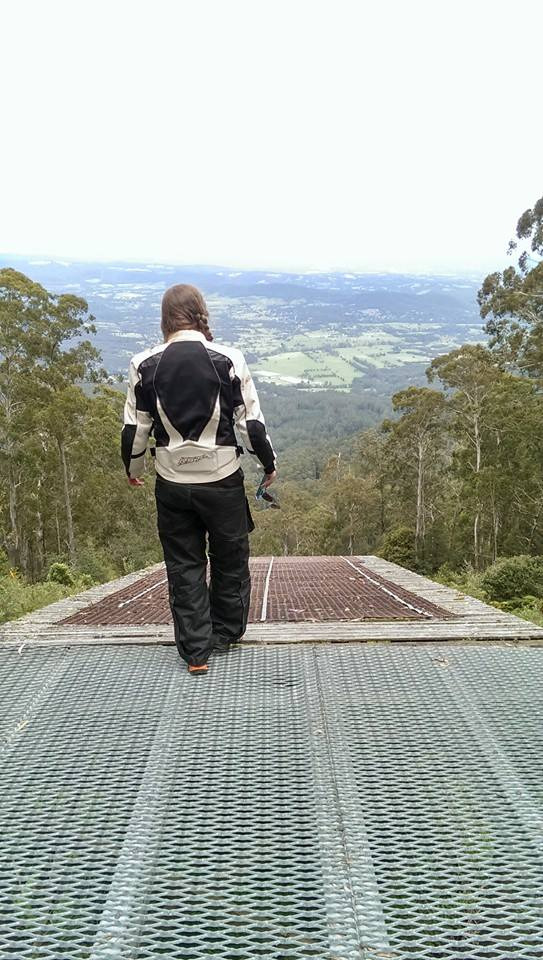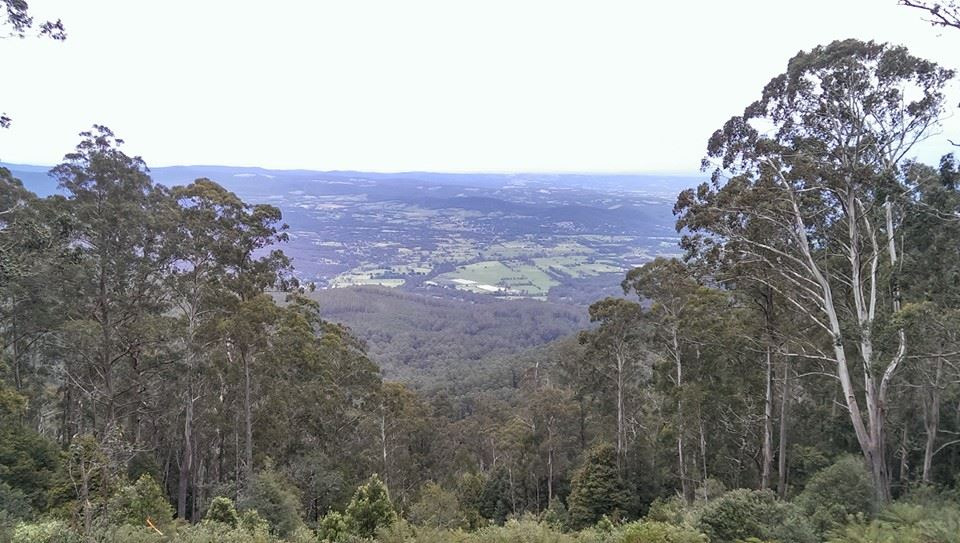 0


Follow
1.7K