Day 49 - Portland, Victoria to Kingston, South Australia - 377km
My day began with a cup of coffee and a set of tire irons to change Alicia's front tire.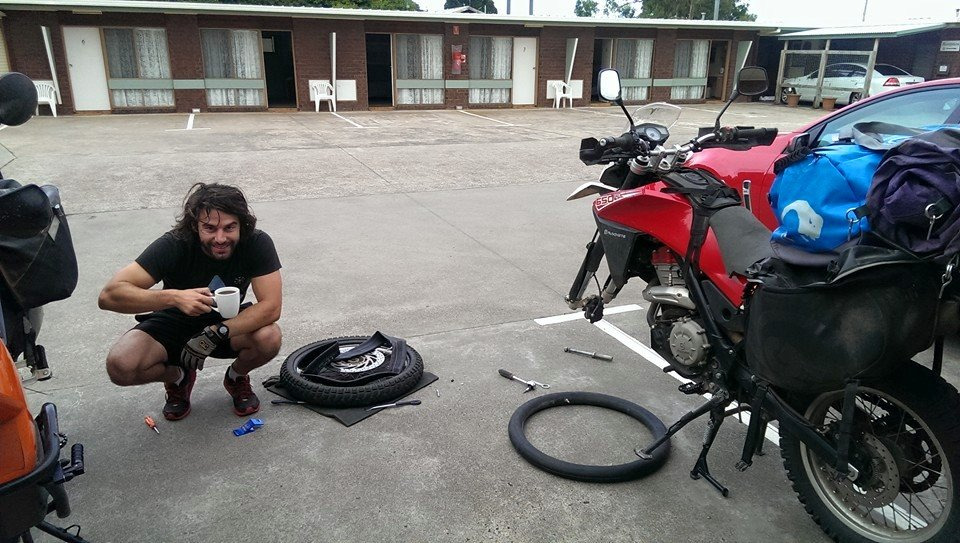 For some reason every bicycle or motorcycle she gets on ends up with a flat and when I offer to teach her to change a tire, she disappears. We decided to find breakfast on the way which was a poor choice on Easter Sunday morning in rural Victoria. It was noon before we found an open place and Alicia was Hangry! (Anger caused by hunger) The town was Strathdownie and the restaurant was also the gas station, grocery store, hardware store and fishing store with one guy working the counter, kitchen and everything else.
With breakfast finally in our bellies at mid day I thought we would try the scenic route to the Naracoorte Caves. Things started well through Pine an Eucalyptus forests where we came upon never ending rows of tightly spaces, very tall and very dark trees. It looked like a haunted forest from a movie and Alicia dared me to ride down one of the rows into the darkness. Of course I went and after a struggle turning around I realised that there were large spider webs between every set of trees I was riding through. It was too late to do anything about so I kept going and got up to 100 km/hr on the dirt road hoping a majority of the spiders would blow off me.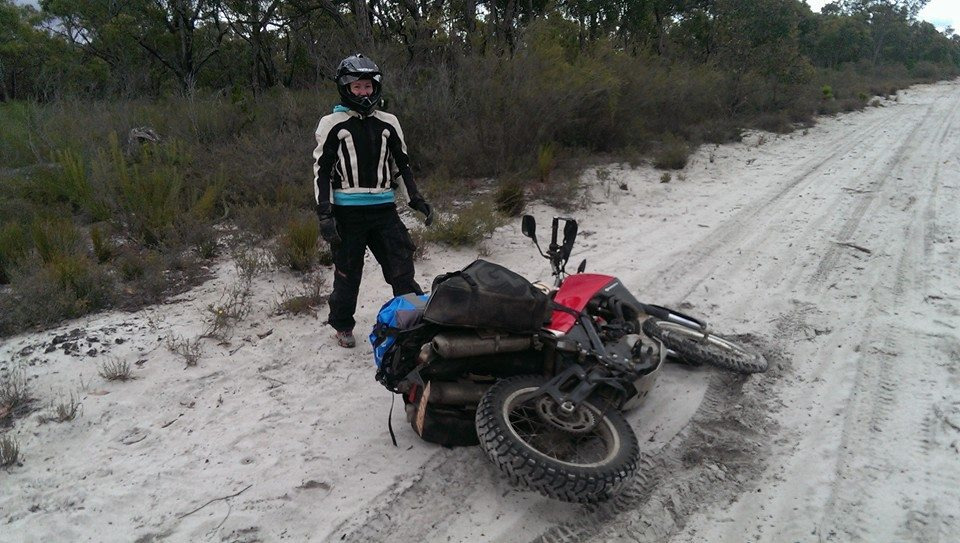 As we proceeded down the scenic route further I noticed it getting sandier and sandier. My bike got a bit squirrelly in the sand right when I heard Alicia yell through our Bluetooth headsets. I turned around to find her bike laying on the ground and her saying that it's way too heavy for her to pick up. She was still in good spirits at this point but the road got worse and I pushed it a little too far. With both of us exhausted and the trail becoming un-passable we had to turn around only 8 km from our destination and back track.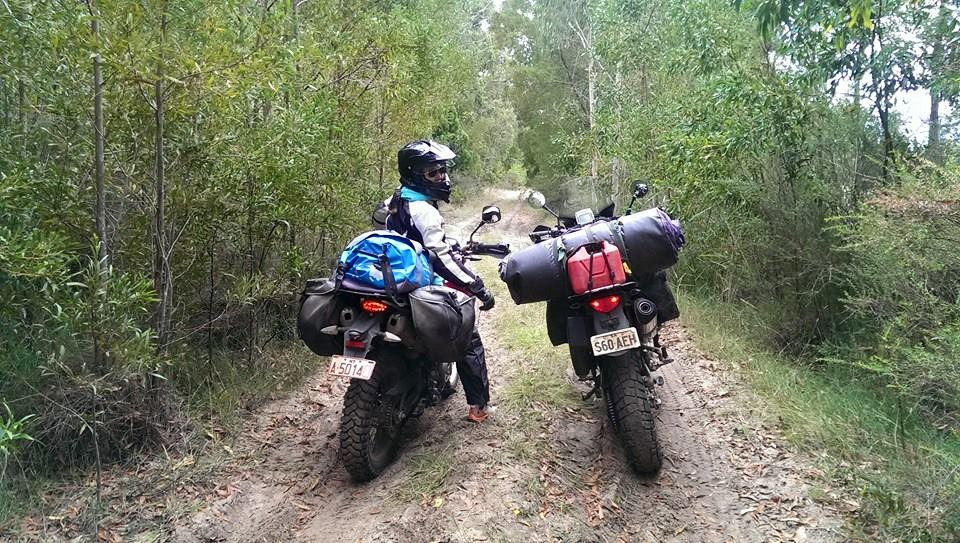 By the time we got back to hard packed trail we had spent nearly two hours fighting heavy bikes in deep sand and Alicia was convinced I took her down this trail as some sort of evil plan. We were far enough behind schedule that we canceled our plan to visit the Naracoorte Caves and just stopped in a couple of the Coonawarra wineries. From there we took dirt roads to the coast and spotted an Echidna on the side of the road. This is a weird animal with Porcupine quills and a funny pointed nose. They don't run away from you just hunker down and hope the quills are enough to convince you not to eat them. I settled for a picture of me and him together but Alicia being the tough Aussie gal she is was actually petting the Echidna. This is like petting a porcupine for all you Americans except somehow she knows the way to do it without getting poked.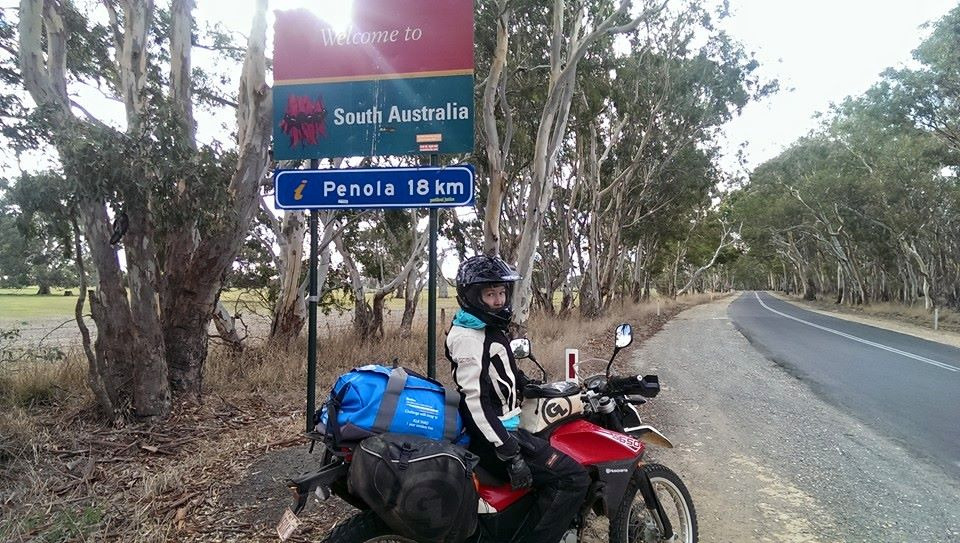 We crossed the border into South Australia where this whole trip began and we were both freezing by the time we got to the hotel. There was an old wool shed converted to a restaurant next door and we knew we were in the right place when they sat us directly under a big gas heater. To make things even better they had a large pot of hot minestrone soup and homemade bread which was free while you were waiting for your meals. The food was excellent and we were warm and happy. A good end to a fun but challenging day.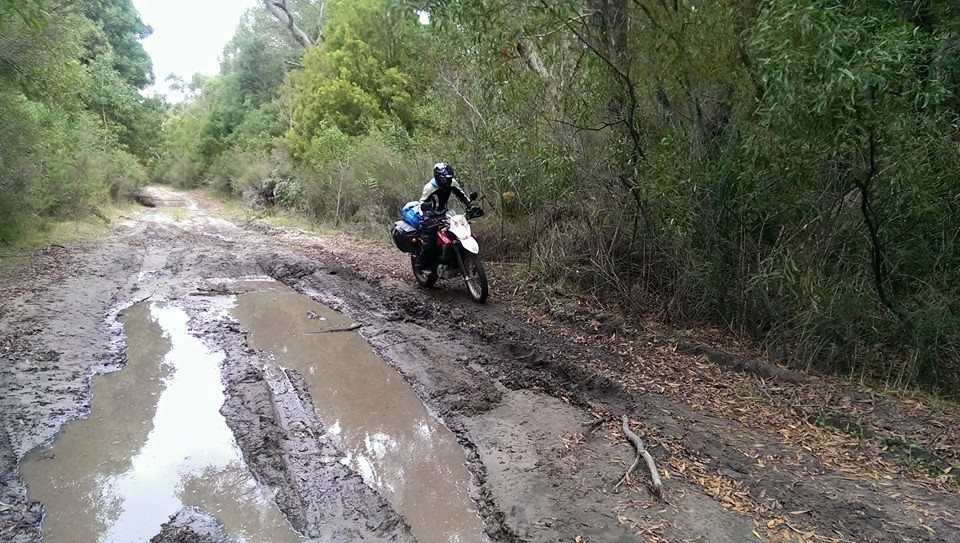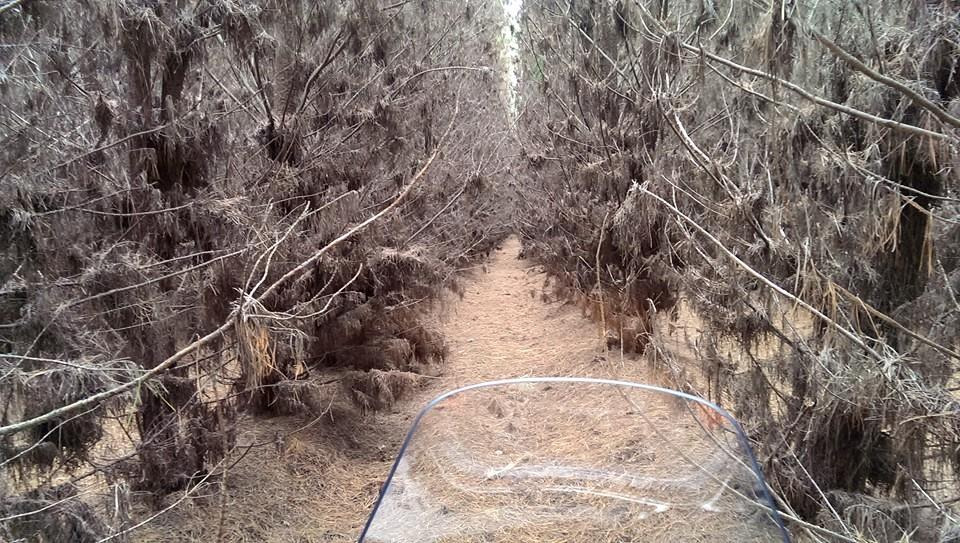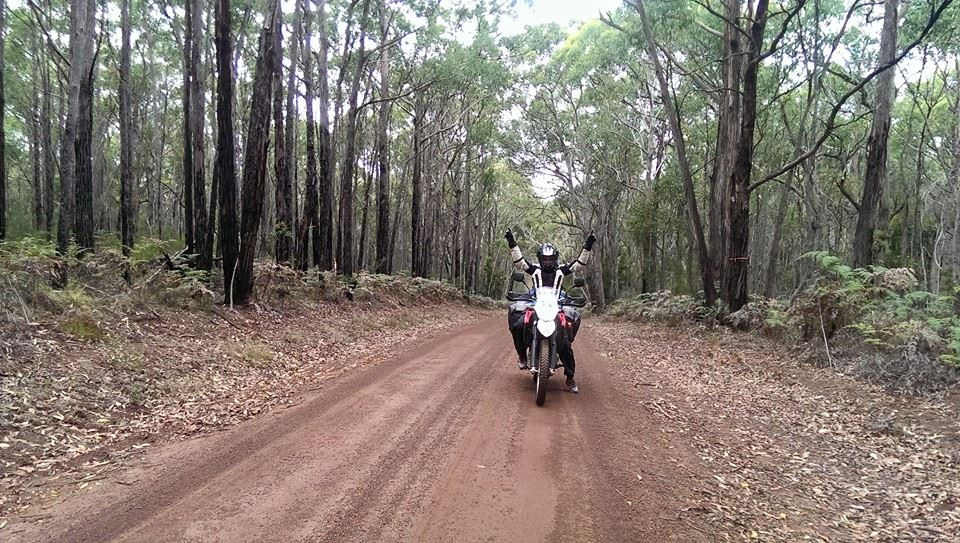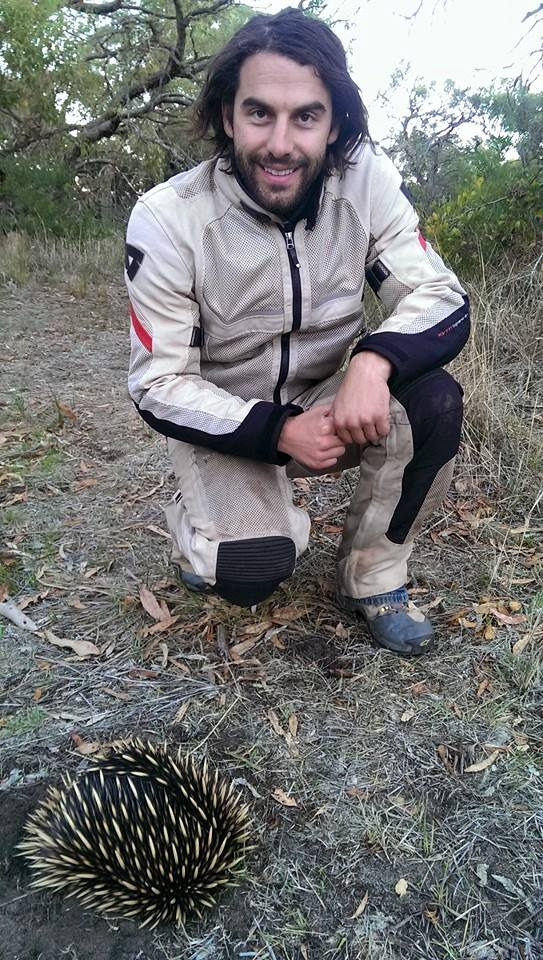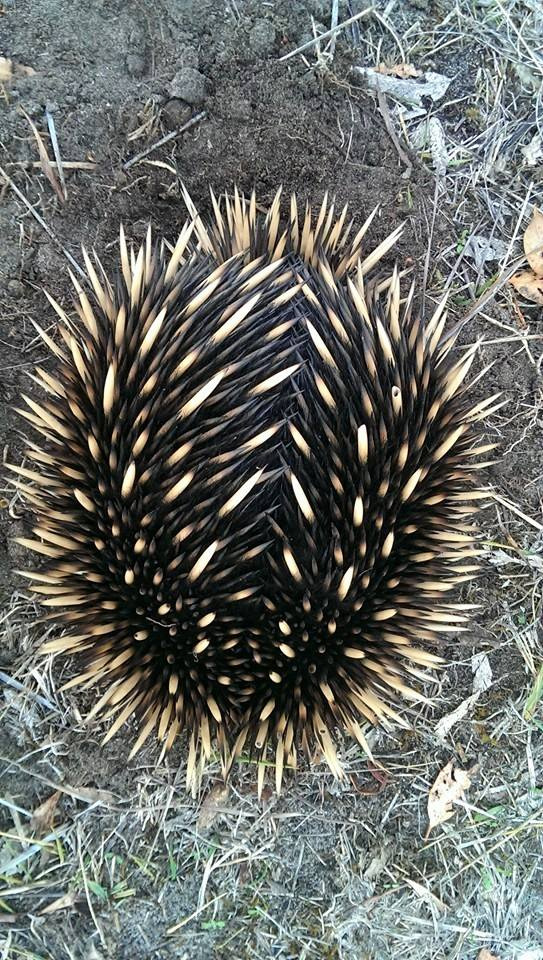 0


Follow
1.1K