Day 53 - Louth to Moree - 589km
I woke up feeling a bit seedy from the night before and the bartender who served us beer all night was the same one to cook us breakfast in the morning. We hit the road and our progress was slowed by goats, sheep, kangaroos, wild horses, emus and goannas all over the road. It looked like a National Geographic TV show and Welcome to the Jungle (Guns and Roses) came on in my headset at the perfect time. Shea stopped to get his GoPro out and after that the animals all disappeared.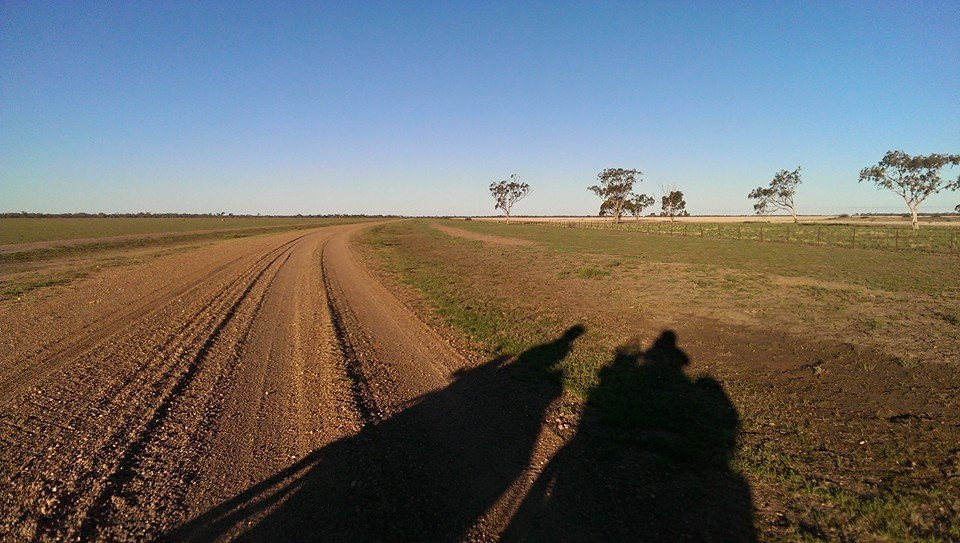 The roads were round loose gravel that felt like you were riding on marbles. It is unnerving at first but as long as you don't have to turn you just let the bike float around under you. We made it to Lightning Ridge which is an Opal Mining town. I went into a local shop to look at some opals but was shocked by the prices. We didn't have time to look through the dirt piles for missed opals but I will need to bring my mom down here on her next visit.
Our final destination for the day was Moree. We managed to find a caravan park with 5 hot spring pools inside the campground to soak our sore bodies. We quickly set up camp then spent the rest of the night in the hot pools. There were over 50 girls in the pool with us but the youngest of them were in their 60's. We were pretty popular. After a long soak I fell straight asleep and didn't move all night.