Create Template for the Gap in the Back
Get out your sheet metal and some cardboard. Use the cardboard to trace a template of the space you need to fill in with sheet metal. Put your cardboard template over the sheet metal and trace with a marker the area you need to cut. Use the cutting wheel on your angle grinder and cut out the metal.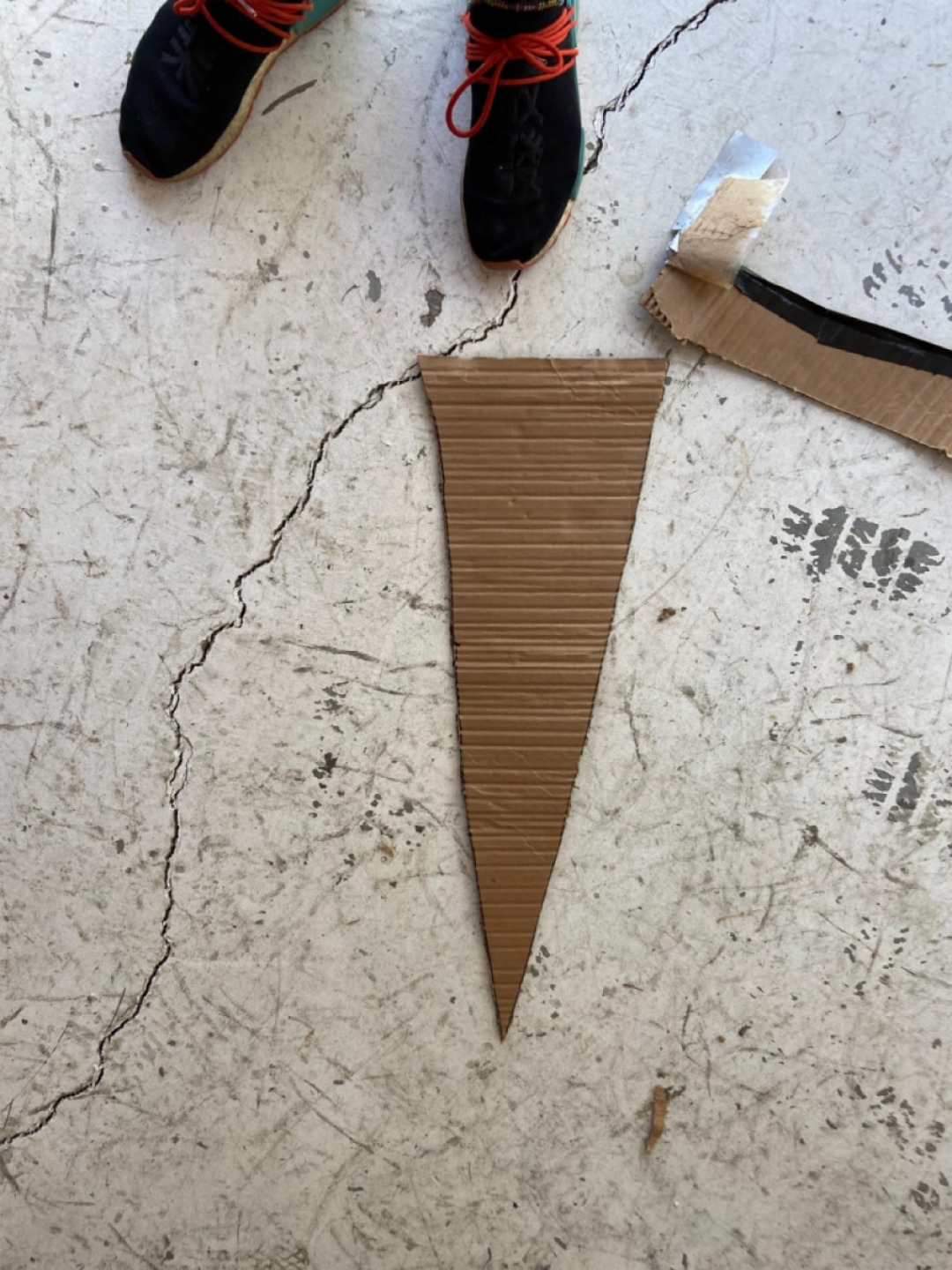 Weld the Back Together
Tack the piece you just cut on the fender. Try to get it lined up well so that there are no bumps or dips where the sheet metal meets the fender, it will look a lot better smooth when it is all painted. If you make a mistake it isn't a huge deal as we will be using body filler at the end.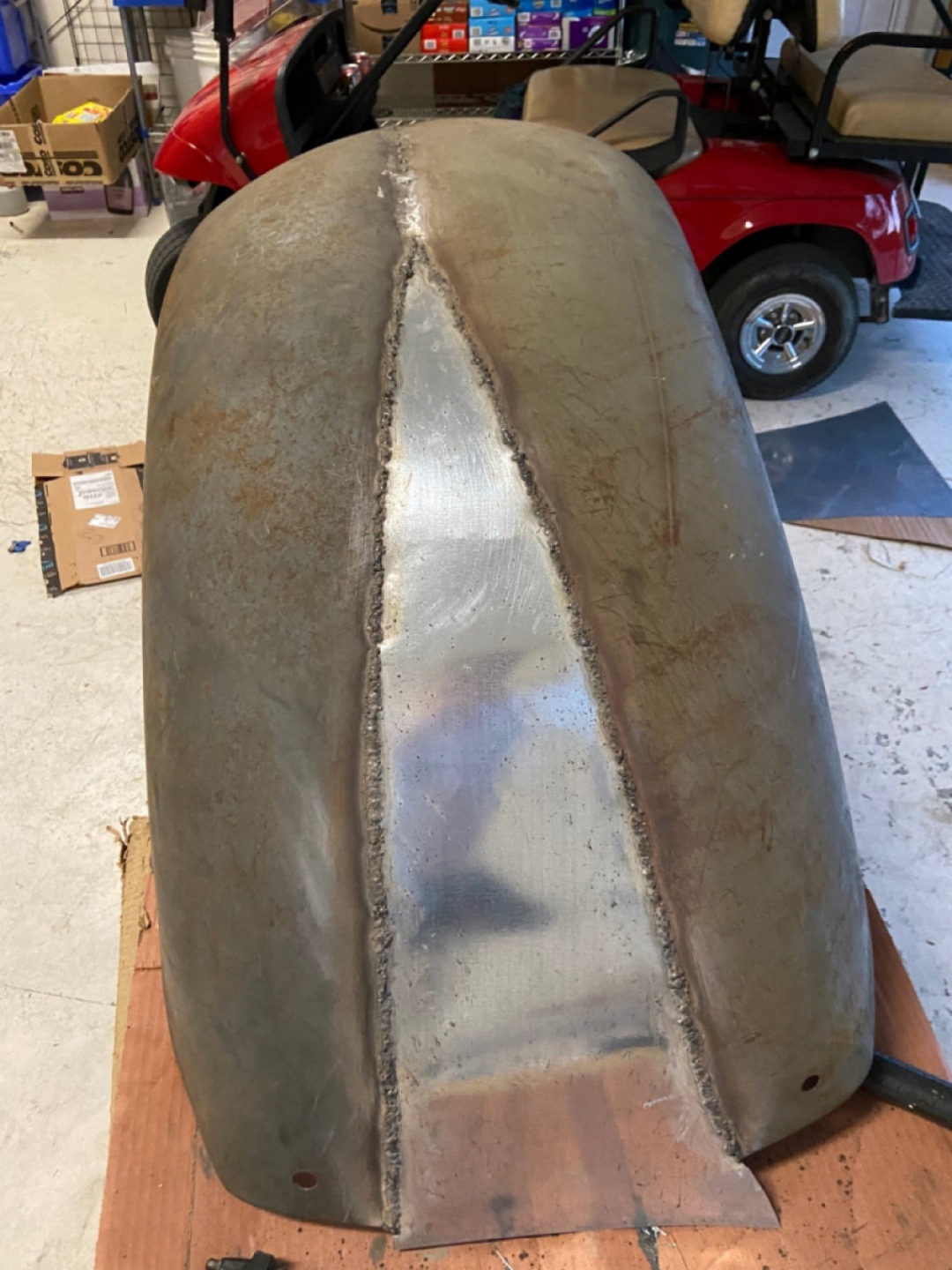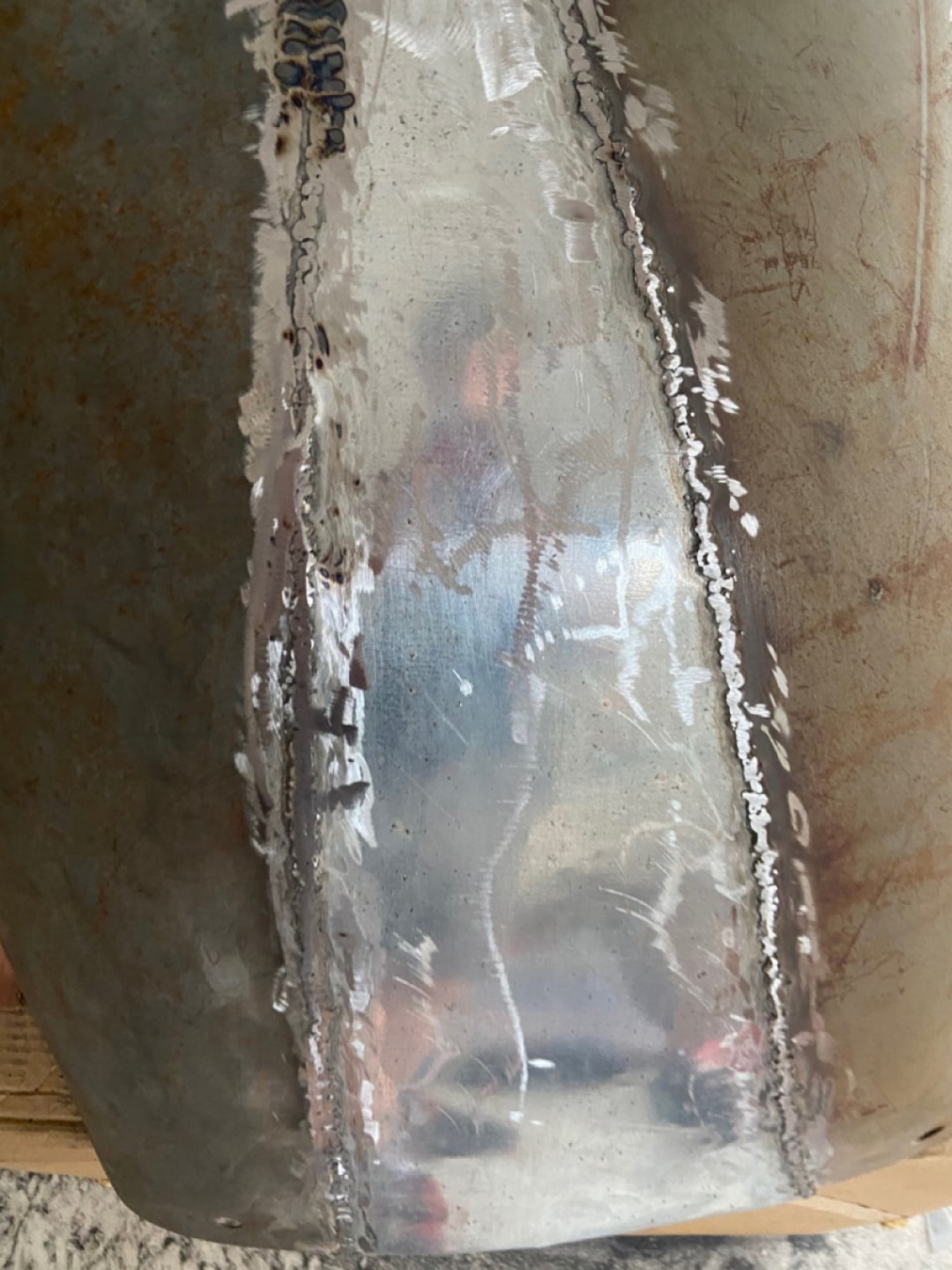 Grind Time
Grind all of your welds down so they are smooth. When you do this fill in any hole you might've missed while welding.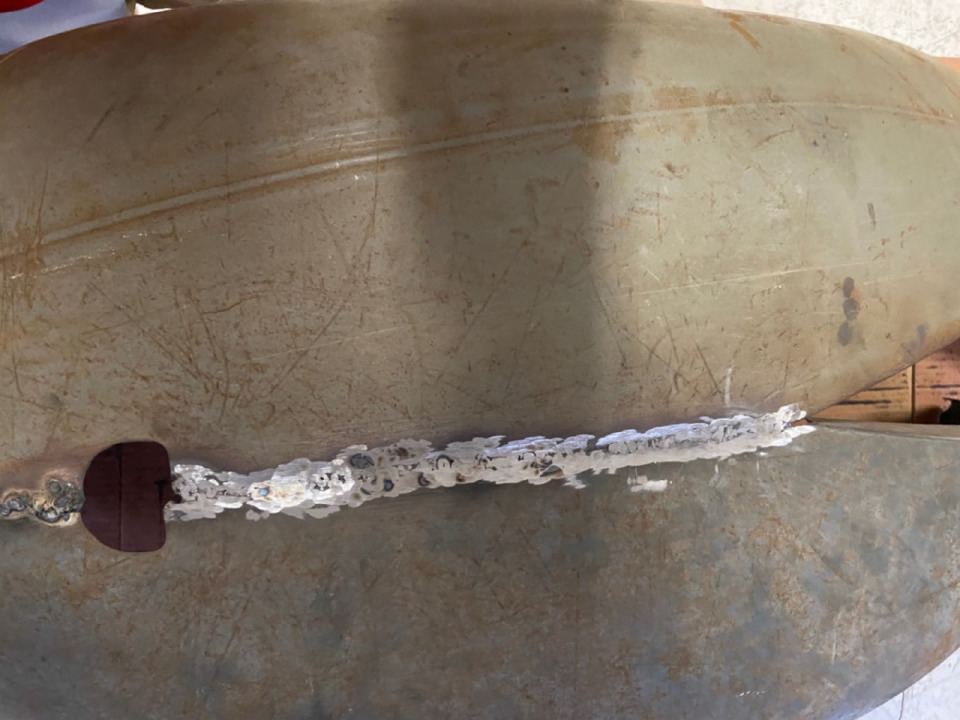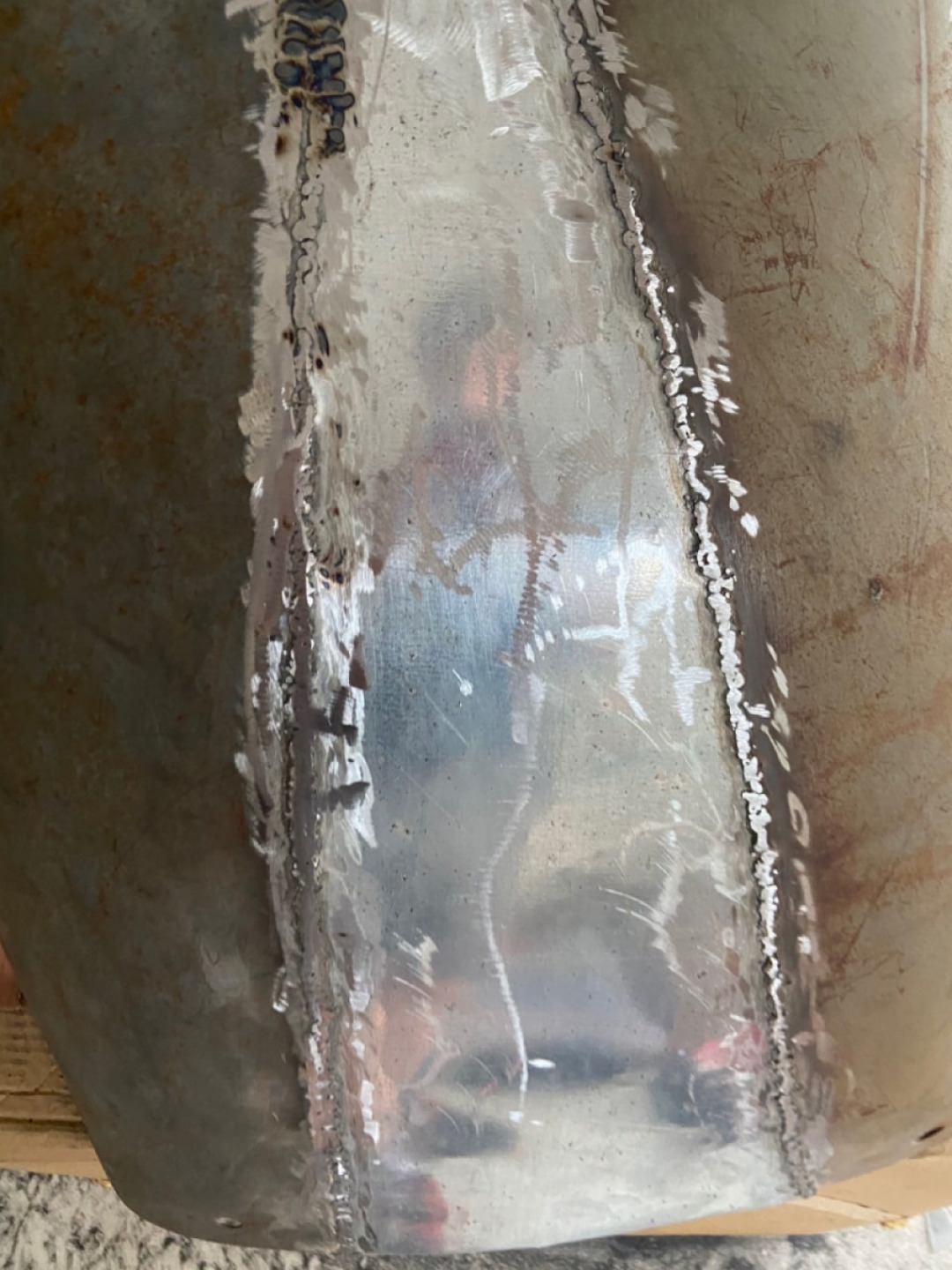 If you notice that there is a slight dip in the middle don't worry, I had a dip too, the body filler at the end will make it look nice.
Weld the Bottom and Fill Hole
Add some tacks to the bottom of the shell, it'll give the shell some more strength. Also, cut out a small circle to fill in the hole in the middle of the fender.