Modified Enfield is built with an eye on the British motorcycle.
The Indians have impressed us again! Dochaki Designs has distinguished by remake of Royal Enfield Classic 350 – the motorcycle with a one-cylinder engine, which reaches a power up to 20 hp at 5250 rpm and 28 hp at 4000 rpm. A powerful one, in a word. But the motorcycle named Maverick impresses at the first sight, and not such a striking power becomes less important in a flash. It's really nice! Dochaki Designs was clearly inspired by the the British Triumph Bonneville and took some of its features.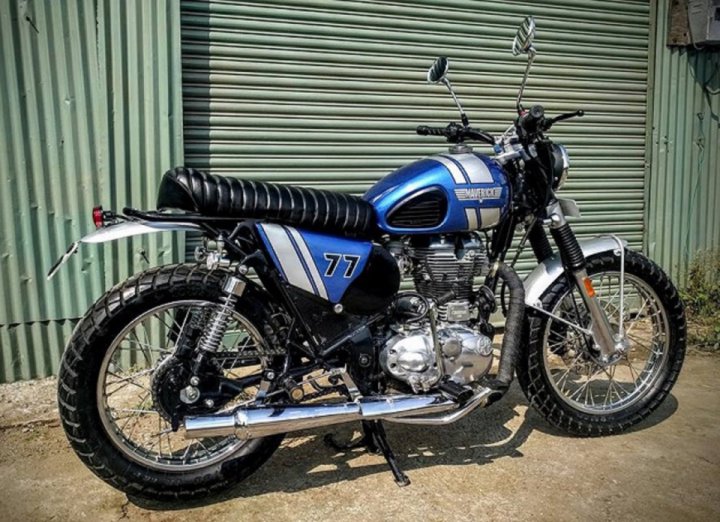 The frame was rebuilt in the tail, the modified swingarm provided a chance to install a wider wheel. The fuel tank adds 20 percent more fuel capacity (standard reservoir capacity is 13,5L), extending the driving range of the motorcycle. The mounts of the rear shock absorbers are replaced. The workmen improved the triangle "handlebar – foot pegs - seat" a lot for utmost comfort while riding. Actually, a new seat is the real beauty of the Indian Bonneville. And it lost a lot of weight with another front fender and without huge rear "case".