French custom motorcycle garage FCR Original has unveiled the "Classic Legend," a Triumph Bonneville Scrambler rebuilt into a 1960s-style desert sled reminiscent of the off-road motorcycles ridden by legends such as Steve McQueen and Bud Ekins during the sport's golden age. Before the rise of two-stroke enduro bikes, British four-stroke parallel twins dominated much of the California desert racing scene. Fearless riders would achieve eye-watering speeds on these bikes across rough terrain on stock suspension with only minor modifications made to the street specification, such as the removal of unneeded parts for weight loss and knobby tires.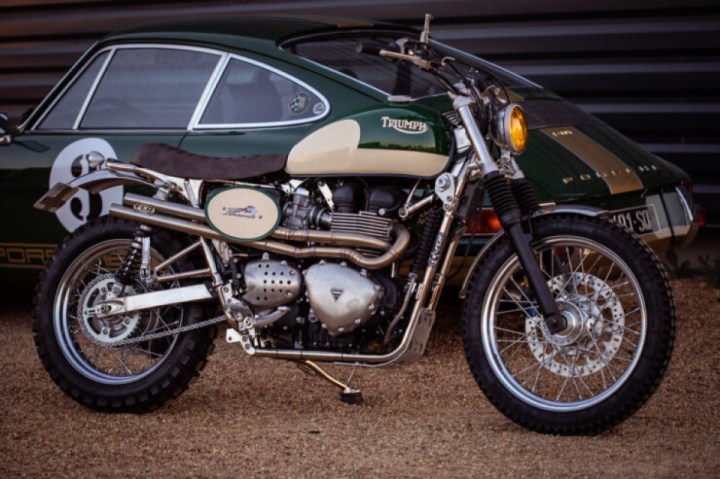 The "Classic Legend" began as a stock 2015 Triumph Bonneville, a model popular with custom motorcycle builders since its release in 2001. FCR Original stripped the steel tube frame of paint and sent it for nickel plating to give it a Rickman Metisse-like appearance. The factory exhaust system was removed and a new FCR exhaust was added, requiring ECU reprogramming for increased power. The bike features braced handlebars, a smaller motogadget speedometer, and a smaller yellow-tinted headlight. It has a leg protector on the right-hand side, new motocross-style FCR foot pegs, vintage-looking blinkers, a smaller brake light, and a new set of alloy fenders shaped by FCR.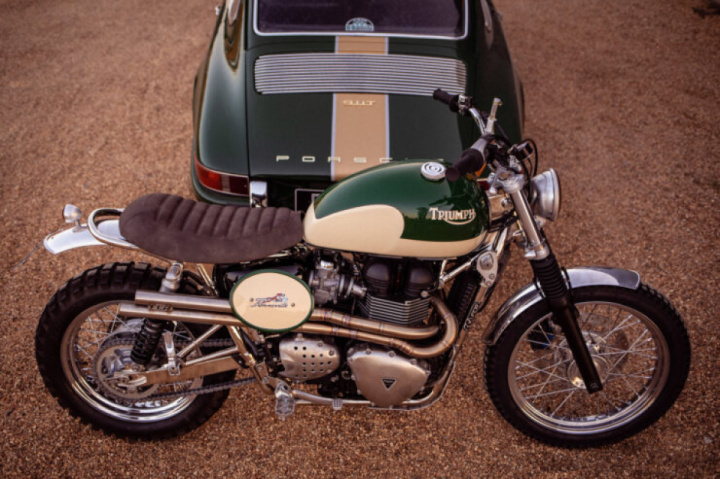 The bike also has dual sport tires with Heindenau rubber in the front and Continental rubber in the back, and fully-adjustable shocks in the rear, which give it an additional 20+mm of ground clearance. A new seat upholstered with nubuck leather was fabricated in-house, and the original fuel tank was repainted with an English green and ivory color scheme to match the new owner's Porsche 911T. The completed bike offers modern reliability and notably more oil-tight engines while remaining true to the spirit of the 1960s desert sleds.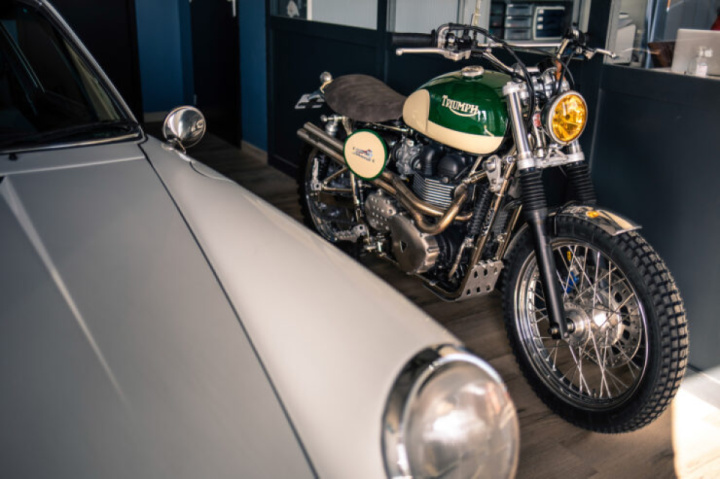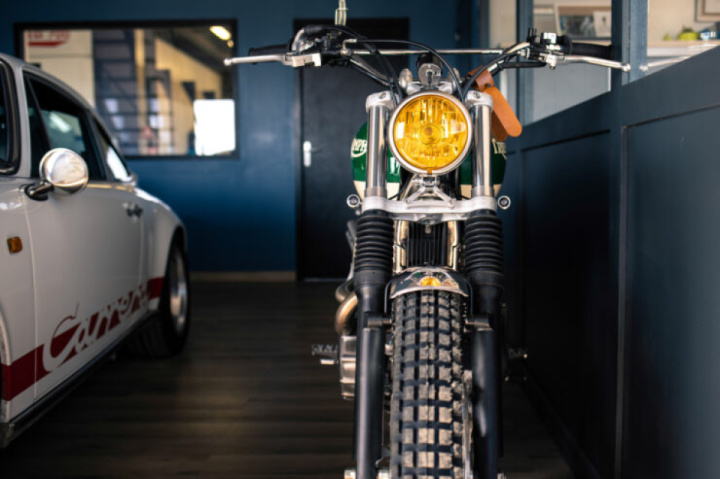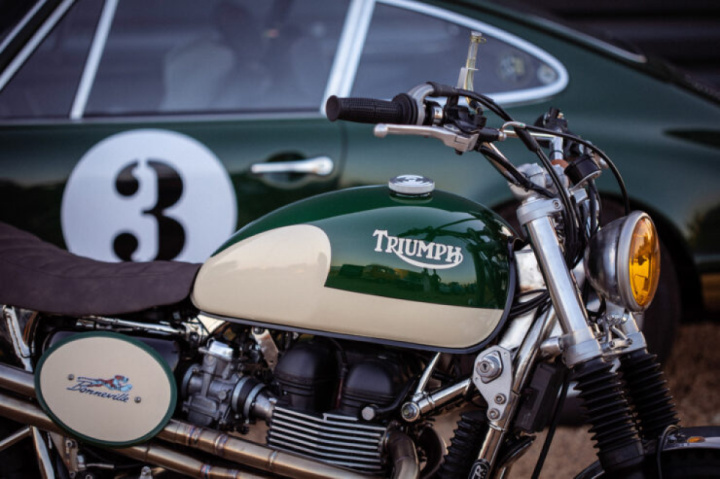 #Custom #Triumph #Bike #Moto #Bonneville