Triumph Motorcycles is recalling certain 2023 Bonneville T120 motorcycles. The British manufacturer says the bike's front, left-hand brake disc could detach.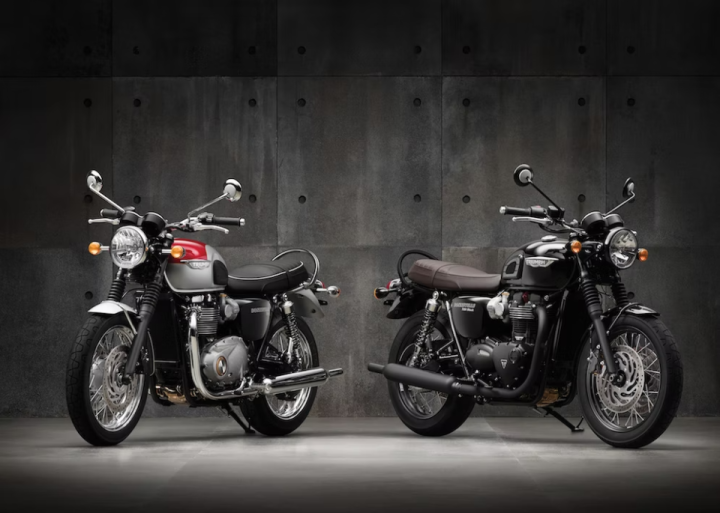 Triumph's Safety Recall Report
Triumph's Part 573 Safety Recall Report to the National Highway Traffic Safety Administration (NHTSA) says 988 motorcycles are potentially affected.
In its 573 Safety Recall Report, Triumph describes the cause of the recall as follows:
" The production process of the left-hand rubber-based damper underwent an undisclosed change, resulting in parts that no longer conform to the required dimensional accuracy and specifications. Consequently, fitting this defective part to a vehicle provides a lower clamping load than required, which can eventually lead to the fixings being subjected to shear forces when the brake is applied. This can result in one or more fixings fracturing, leading to a loose or detached left-hand front & brake disc. No actual evidence of this has been recorded in service."
Describing the potential safety risk, Triumph says:
"The improper securing of the left-hand brake disc may lead to its detachment from the front wheel assembly. The disc will be retained by the caliper body. This can cause a distraction and reduced braking performance, increasing the risk of an injury."
The affected bikes were produced from May 24, 2022, through January 28, 2023. Below are the VINs of potentially affected bikes:
For the 2023 Triumph Bonneville T120
VINs Begin with: SMTD40HL5PTBD2359 and end with: SMTD40HL4PTBK3950
For the 2023 Triumph Bonneville T120 Black
VINs Begin with:SMTD40HL6PTBD2242 and end with: SMTD40HL4PTBK3950
Component manufacturer
The manufacture of the component subject to this recall is:
Name : First Rubber Co. Ltd
Address : 39/207 MOO 2, A.MUANG,
EKACHAI RD., T.BANGNUMJUD SAMUTSAKORN Foreign States 74000
Country : Thailand
Triumph's Recall Action Notice shows the affected component as Item #4: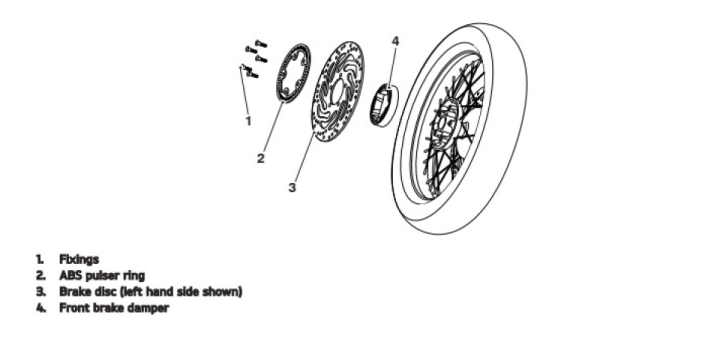 Notification schedule
To remedy the defect, Triumph will make notifications in accordance with the following schedule:
Planned Dealer Notification Date: March 13, 2023
Planned Owner Notification Date: March 20, 2023
Triumph Trident repairs
Owners should take affected motorcycles to an authorized Triumph dealer to remedy the problem. The dealer will replace the brake damper and install new retaining bolts free of charge.
Contacts
If owners have questions, they may contact Triumph customer service at 1-678-854-2010, citing recall SRAN 606. Owners may also contact the NHTSA Vehicle Safety Hotline at 1-888-327-4236 (TTY 1-800-424-9153), quoting NHTSA Campaign Number 23V-146, or go to& www.nhtsa.gov.