Today Yamaha Corporation announced that it will be selling 8 million shares of its holdings at Yamaha Motor Co., which specializes in production of motorcycles, ATVs and snowmobiles.
Yamaha said, the shares will be sold to various unnamed securities companies which will then sell them out on the open market. The deal is estimated at ¥ 26 billion (¥ 18 billion after taxation).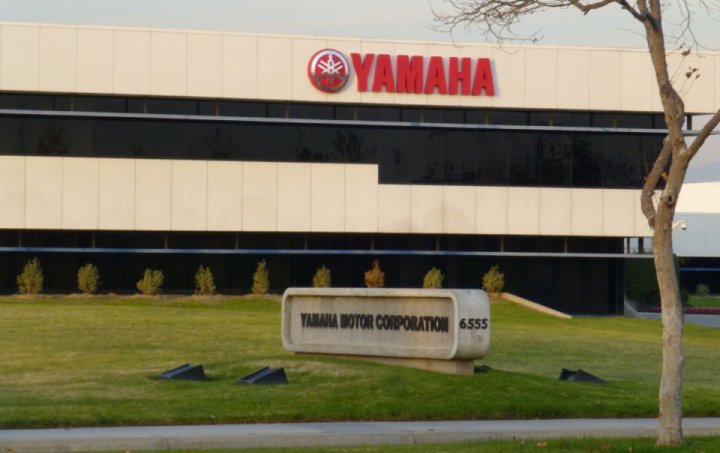 Now Yamaha Corporation is the largest shareholder of Yamaha Motor Co., its share is 12.21 %. But after this deal goes through, the company will finally hold 9.93% of Yamaha Motor Co., which means, that Yamaha Corporation will lose its "major shareholder" tag, and this is the official reason for this acquisition.Yamaha Motor Co. remains in the top three largest motorcycle manufacturers in the world, its revenue and estimated value grow annually and steadily. It's the reason, why the motivation of Yamaha Corporation isn't clear yet.
Yamaha Corporation is the largest manufacturer of musical instruments,& & equipment for recording studios, home theaters, Hi-End equipment and professional sound and stage equipment, as well as conference systems. Nippon Gakki Co., Ltd. (current Yamaha Corporation), founded in 1897 as a wooden musical instrument manufacturer until the 1920s, then thanks to getting expertise in metallurgical technologies, the company was able to open its own production of accessories and components, and in 1920 even started production of propellers for aircrafts. In 1954, the government of Japan returned Nippon Gakki its factory, specialized in metal products, which was confiscated at the end of WW2. Then the production of motorcycles started and in 1955 Yamaha Motor Co., Ltd. was established as the motorcycle division.
In 2016, the cost of Yamaha Corporation's assets was estimated at ¥ 469.7 billion.


Join the community of motorcycles and people
Moto Riders Universe app is the best way to stay informed about what's going on in the moto community — whether it's finding a good news, planning a local event, or sharing safety tips. There are so many ways our moto-buddies can help you, just use this easy way to connect with them.