Reigning MotoGP world champion Marc Marquez has extended his contract with Honda Racing Corporation (HRC) factory team - Repsol Honda for the next two years. The factory team announced that Marquez' new contract will begin from 2019 until the end of 2020. The four-time world champion commenced his MotoGP journey with Honda in 2010 in the 125 cc championship and went on to win in the Moto2 class in 2012. The Spanish rider has taken the premier class world championship title home foru times since his debut in 2013.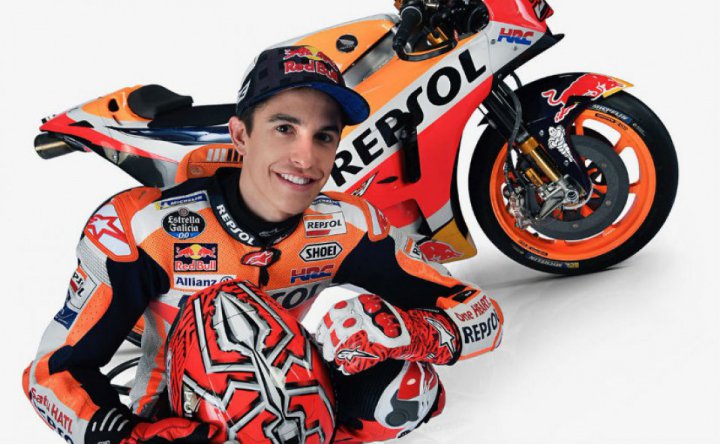 Speaking about his continued association with Honda, Marc Marquez said, "I'm excited to continue to race for Honda's factory team in the MotoGP class. I'm proud to race as a member of the Honda family, and I appreciate how Honda and the team always do their best to provide me with everything I need. I would also like to thank everyone who has given me such warm support over the years. The first two official tests went well, and with my contract renewed, I can concentrate on racing in the new season."
Speaking on & Marquez' contract extension, HRC President, Yoshishige Nomura said, "I am very pleased that Marc Marquez will continue to ride for our factory team. Marquez has consistently pushed himself to the limit and matured as a rider, and given Honda many titles. We were able to announce the contract renewal at such an early stage due to our mutual trust, and our common passion for racing. I am certain that we can provide an environment for him to concentrate on the final tests in Qatar this week and in the lead-up to the opening round, and that we can start the 2018 season strongly."

Marquez had always been clear about his association with Honda and hinted in the past as well about continuing with the Japanese factory team. Meanwhile, there's no word on teammate Dani Pedrosa. The Spaniard has been part of the Honda crew since 2006 and proved his mettle time and again. We could see a contract renewal for Pedrosa later in the year.

Meanwhile, 2019 is unlikely to see any major rider on the MotoGP market place. Apart from Marquez, Maverick Vinales has also signed a deal with Yamaha till 2020. Rossi on other hand is yet to get a similar contract. At the Ducati camp, both Andrea Dovizioso and Jorge Lorenzo are likely to remain with the team until the end of 2019. However, while Ducati is likely to give Dovizioso a pay hike, Lorenzo will most likely take a pay cut starting this season.
Text courtesy of:auto.ndtv.com
#Moto #Bike #Race #Racing #MotoSport