A motorcyclist from Irvine died Saturday, March 31, when her motorcycle went off the side of Highway 74 as she headed toward Orange County, the California Highway Patrol said.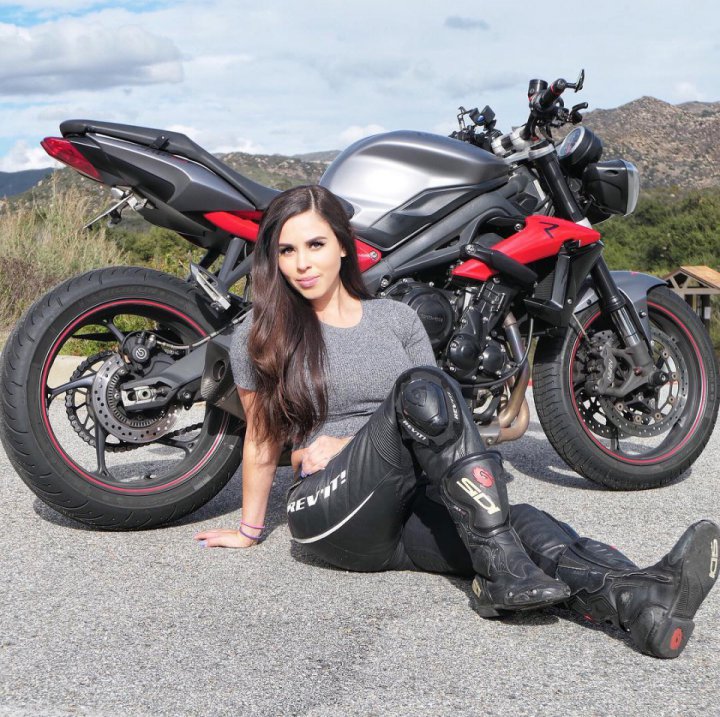 Just after 10:30 a.m., Annette A. Carrion, 23, was riding a 2015 Triumph east of Morrell Canyon, at 70 to 80 mph, a CHP news release said. Because of her speed, the CHP said, she was unable to make the curve in the highway, which is also known as Ortega Highway in the Santa Ana Mountains.Carrrion veered down the embankment and was thrown from her motorcycle, the CHP said. She died at the scene.
Way too soon! R.I.P
@annettecarrion from the @redlineravens

Credit: ocregister.com



Join the community of motorcycles and people
Moto Riders Universe app is the best way to stay informed about what's going on in the moto community — whether it's finding a good news, planning a local event, or sharing safety tips. There are so many ways our moto-buddies can help you, just use this easy way to connect with them.