In today's opening Monster Energy Supersport TT race Michael Dunlop broke another lap record and got the 17th victory.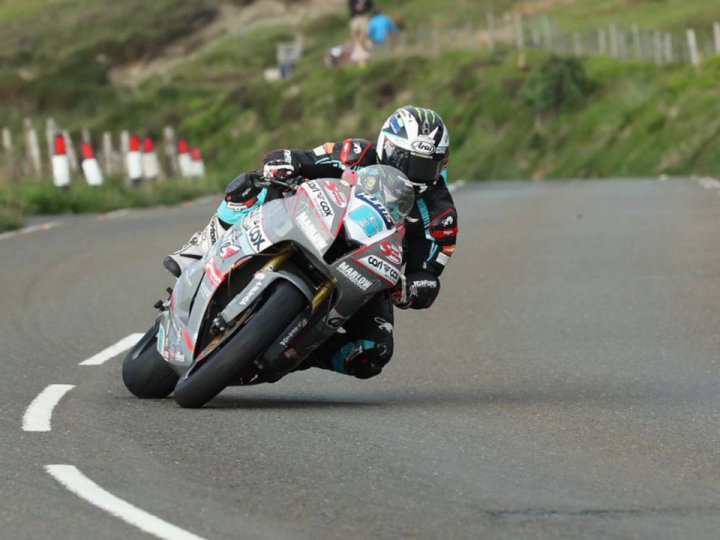 Credit photo:independent.co.uk

Tyco BMW's rider powered to a 129.197mph on his own MD Racing Honda CBR600RR, breaking the record he set in 2013 (128.666mph). After a Superbike lap record and an unofficial Lightweight lap record, it doesn't look, that the Northern Irishman is going to slow down.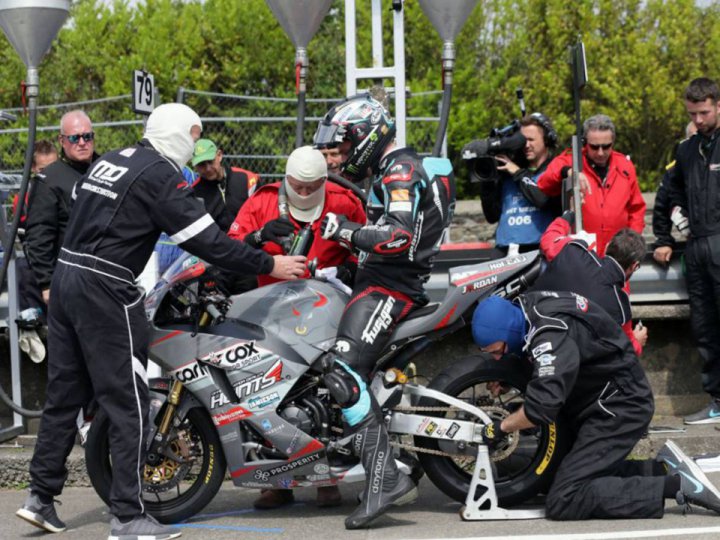 Credit photo:independent.co.uk
Dean Harrison was the quickest at first sectors of the opening lap. He led by a second at Glen Helen, but Dunlop had the edge soon. On lap two Dunlop continued to stretch away from Harrison, pushing his advantage to two seconds. By the end of lap two Dunlop enjoyed a handy five-second advantage over Harrison. As a result, Silicone Engineering's rider went second, 9.4-seconds off the leader's pace.
Peter Hickman took the third position, being ahead of James Hillier on the final lap in order to greet his fans from the podium. Padgetts Honda's Conor Cummins completed the top five, being 13-seconds faster than Josh Brookes, who went sixth. The Australian had really pulled away from Gary Johnson and Lee Johnston in the final laps.
James Cowton and Ivan Lintin, both Kawasaki riders, took final ninth and tenth positions respectively.
Xavier Denis tipped over in a traffic tangle during his pit stop with a few fisticuffs as a result. Then the angry Frenchman had to do the walk of shame up pit lane as he exited the race.
Mike Booth, Frank Gallagher and Adam Lyon were retired.
Supersport TT 2018 – Race One Results
1. Michael Dunlop – Honda – 1:11:51.07
2. Dean Harrison – Kawasaki – 1:12:01.350
3. Peter Hickman – Triumph – 1:12:01.608
4. James Hillier – Kawasaki – 1:12:03.414
5. Conor Cummins – Honda – 1:12:44.356
6. Josh Brookes – Yamaha – 1:12:57.357
7. Gary Johnson – Triumph – 1:13:06.152
8. Lee Johnston – Honda – 1:13:12.190
9. James Cowton – Kawasaki – 1:13:45.145
10. Ivan Lintin – Kawasaki – 1:13:54.952