The story of Oskar Schindler is worth attention, as the promising racer became the war hero.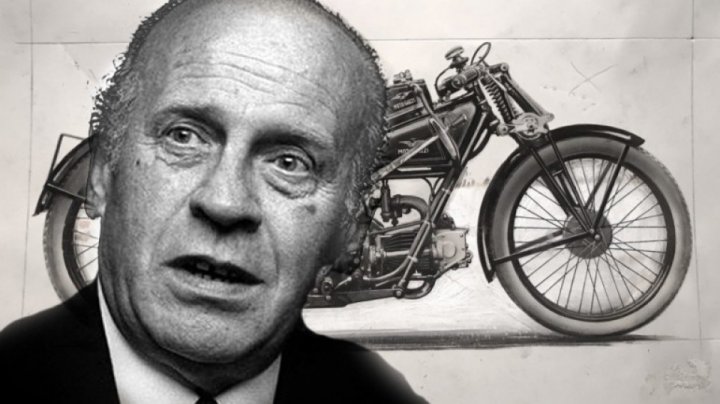 Some historical events are simply unbelievable. There are many examples of good and bad stories, but the most horrific ones are about the Second World War. Many people went through real horror, but they have stepped up and shown great character and values. Even certain Nazis were worthy. One of them saved more than a thousand lives. You know him by name, thanks to a well-known movie of the 90s, but hardly many people know that Oscar Schindler was a motorcycle racer.
What kind of movie is it about? We are talking about Schindler's List - Steven Spielberg's movie. It tells the story of Schindler's life as the owner of a German ammunition factory and of a Polish enamelware factory during wartime. He supplied enamelware to the German army, but it also allowed him to keep a thousand Jewish.
In his youth, Oscar Schindler was dreaming of becoming a motorcycle racer. Dr. Erwin Tragatsch, a close friend of Schindler, wrote an article about his passion for motorcycles.
At age 17, Schindler bought his first motorcycle, a 500cc single cylinder Galloni, which was not fast enough. Tragatsch described it as "A hopeless thing for any kind of road racing."
In 1928, Oscar traded his Galloni for the 250-cc Moto Guzzi SS. Inexperience did not stop him from taking part in competitions. He finished third at the Brno-Sobsice race, which was almost unbelievable. Oscar continued riding and went on to face riders from all over Europe. He showed great results and was very promising, but the lack of funding forced Schindler to do other activities.
Today, Oscar Schindler is remembered as a man who saved 1200 lives. Only few people remember his two motorcycle racing podiums. Oscar Schindler was a real speed fan, but life forced him to become more pragmatic…