With safety standards endorsed by top motorcycle manufacturers like Honda, KTM, BMW, Harley-Davidson, Triumph, Suzuki and Yamaha, the non-profit Motorcycle Safety Foundation (MSF) has been a leading resource in the country for rider training and education at all skill levels. Now, they have announced the expansion of their training with the launch of a new rider course targeted towards adventure and dual sport riders looking to learn fundamental off-road skills.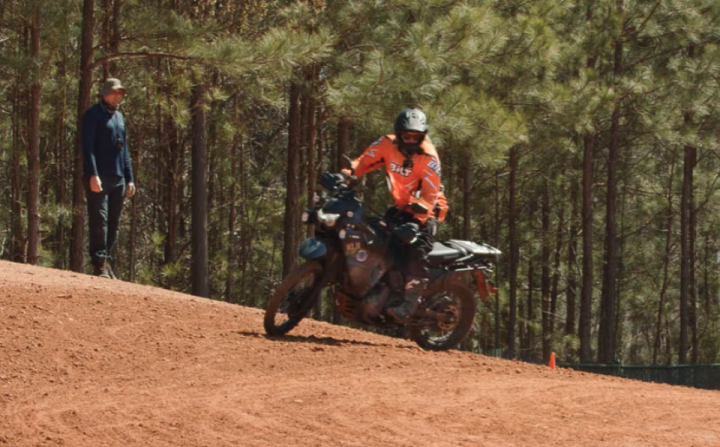 MSF's Adventure Bike Rider Course (ADVRC) features 12 exercises and an adventure prep discussion that will help riders better understand and control their motorcycle so that they can gain off-road riding confidence and be ready to take on bigger adventure challenges, more advanced training, and participate in more tours, events, and rides.
The course is a single-day experience for licensed riders taken on a student's personal ADV or dual-purpose motorcycle. All instruction is done on an MSF-recognized riding range under the guidance of MSF-certified ADVRC rider coaches.
MSF Adventure Bike Rider Course Overview
ADV Familiarization – Motorcycle equipment and features
Basic Controls – Motorcycle controls for starting, stopping, straight-line riding, turning
Controlled Loss of Traction – How and when to use it
Standing Up – How, when, and why
Pivot/Rider Posture – Shifting weight and posture for bike control
Risk Management – Understanding risk offset and applying "SEE" strategy&
Counterweight – Maneuvering for slow, tight turns&
Straight-Line Braking – Controlling a rear tire skid, threshold braking&
Rear-Wheel Steering – How and when to use rear-wheel brake or throttle to steer&
Obstacles – How to cross over obstacles effectively
U-Turn on a Hill – How to make a U-turn when going uphill
Traversing a Hill – How to ride across a hill
Adventure Prep – Tips for going out and having an adventure
"Adventure and dual-purpose motorcycles open a whole new world of riding possibilities," said Erik Pritchard, president and CEO of the Motorcycle Safety Foundation. "Sales in this category have increased more than 46 percent since 2019. Creating a course to help those new, or a bit rusty, to riding off-road is a need we are excited to meet."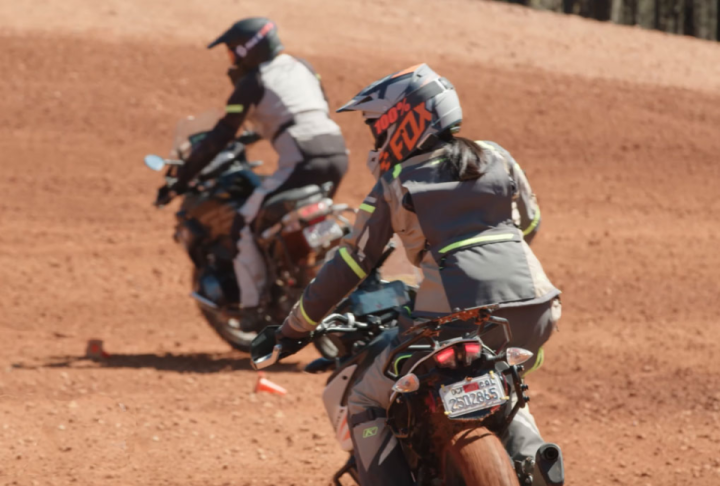 The ADVRC is currently available in 12 states through various private- and MSF-run training sites, and under the Adventure Bike Rider Course name through participating Harley-Davidson Riding Academy locations.
States Currently Offering ADVRC:
California
Colorado
Florida
Georgia
Idaho
Kansas
Ohio
Pennsylvania
South Carolina
Texas
Virginia
Wisconsin
"The Adventure Bike Rider Course will make core off-road skill building available nationwide and help these riders explore the capabilities of their motorcycles," said Corey Eastman, director of rider education expansion. "We hope riders take this knowledge and go on to discover thousands of ADV riding opportunities."
MSF also works with the federal government, state agencies, the military, and others. More than 100 MSF coaches are working to become certified to teach the Adventure Bike Rider Course by year's end. Pricing for the ADVRC course will vary depending on the location but is expected to fall in the mid-hundreds range. For more information on training locations, registration and more visit the msf-usa.org site.
Credit: advpulse