Next to the modest upgrade of the older model lineup, Indian showed the redesigned Chieftain bagger. The original model was first released in 2013.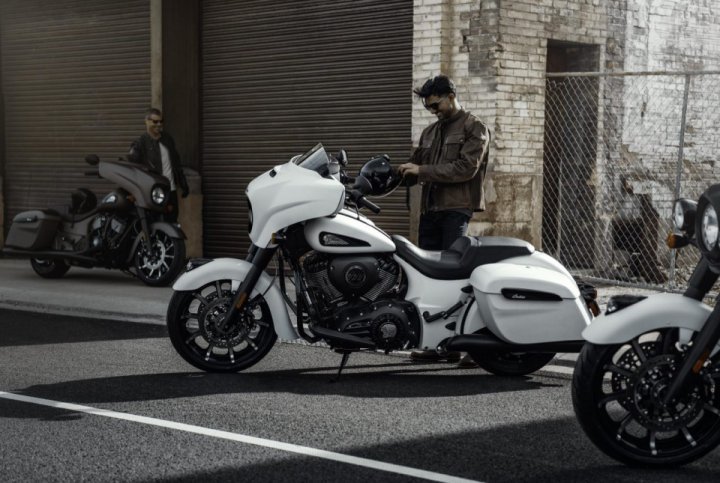 At the moment, the official press release does not contain enough technical information, but it's promised to be updated in October. So let's take a look at its photos.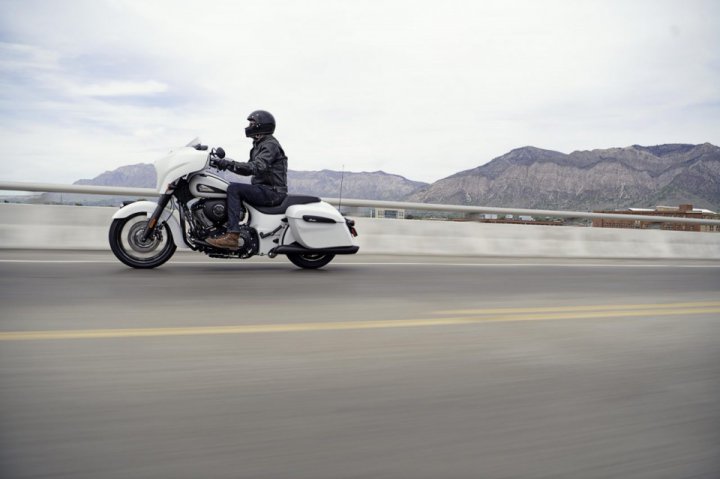 And one more! Let's agree – you won't write jokes like "Oh, it's the new Harley-Davidson Chief Glide!" There are hundreds of such jokes, written at forums of Indian owners, and at least you won't be original.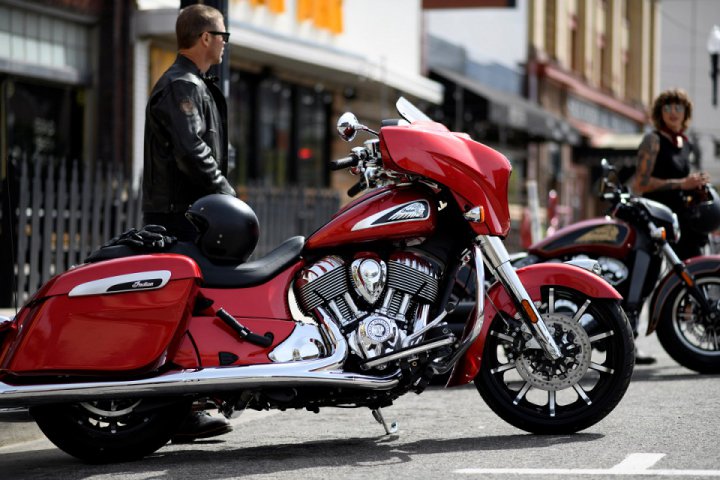 The updated 2019 Chieftain line will consist of three models: Chieftain, Chieftain Dark Horse with a black engine and matte paint options and Chieftain Limited with single-color glossy paint sets. The list of key changes is small - a new fairing, saddlebags, saddle, rear lights and logos on the tank. The fairing has lost additional headlights, but now it has an air pipe in the center. The windshield is adjustable. The volume of saddlebags is still unknown, as well as about the ability to install a Thunderstroke engine of 116 inches immediately instead of the usual 111, although there are several such bikes on the photo. Otherwise, we have the same big Indian motorcycle.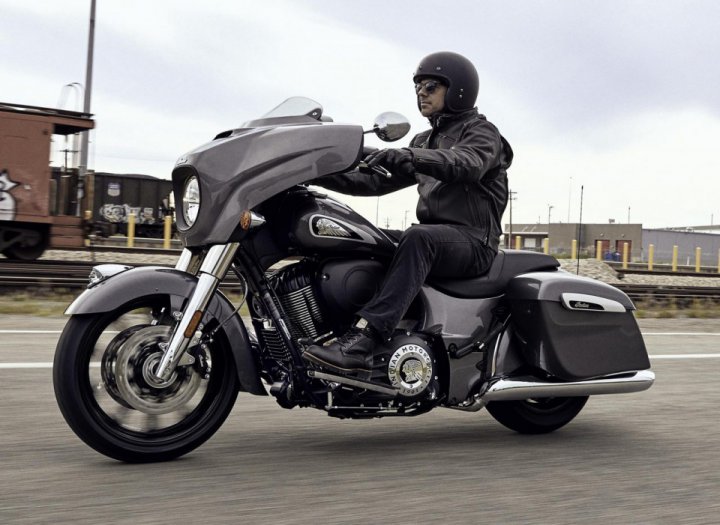 If you did not like the redesigned model, then do not worry - the Classic version was not updated, and it is available in the old design. This will calm the fans of the original appearance. Not everyone agrees to accept this style, although some perceive the new Chieftain not as a clone of the Street Glide, but rather as a reference to the Victory Cross Country.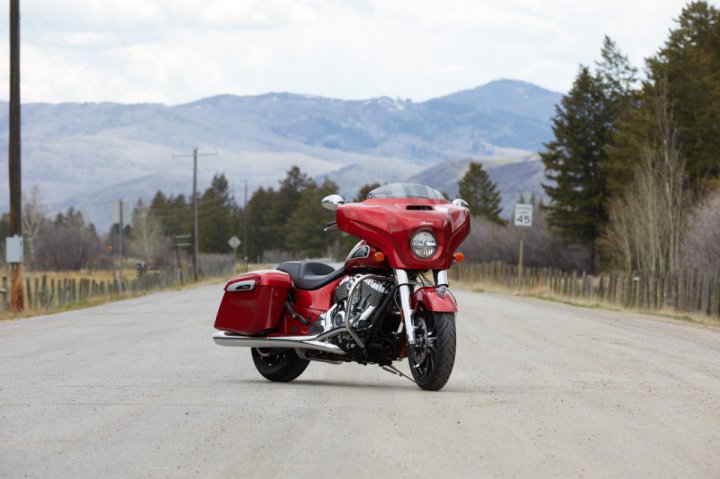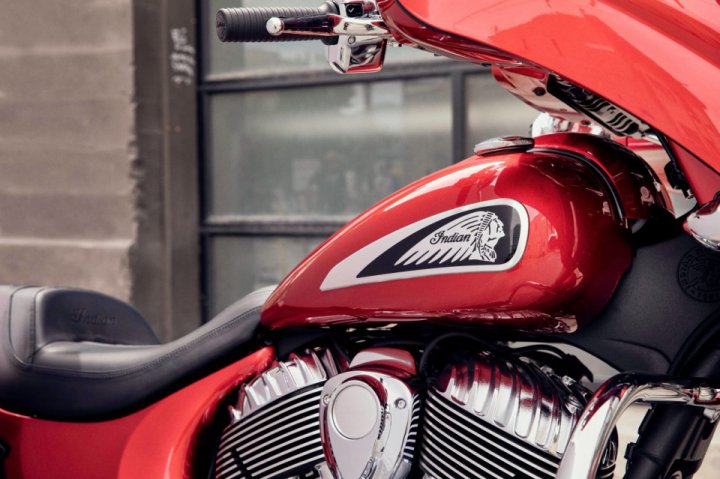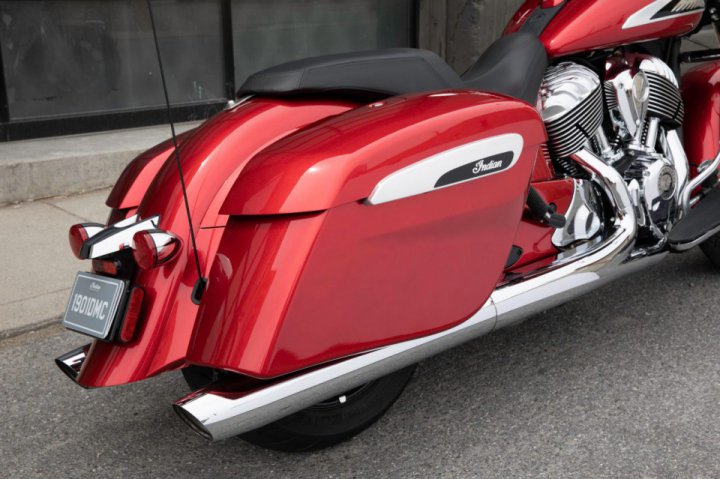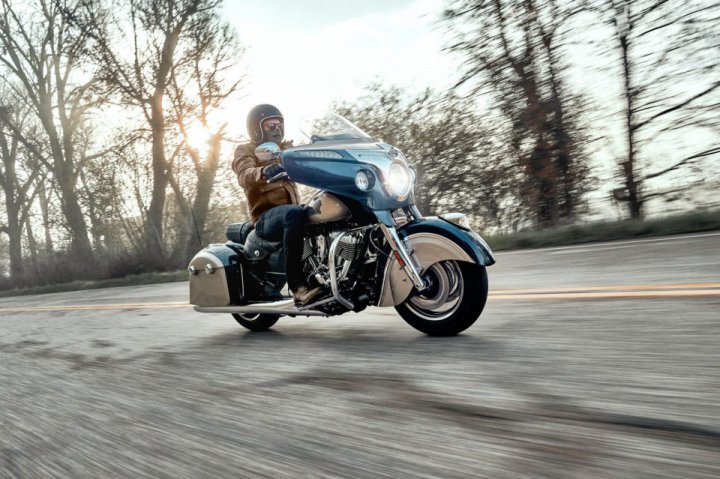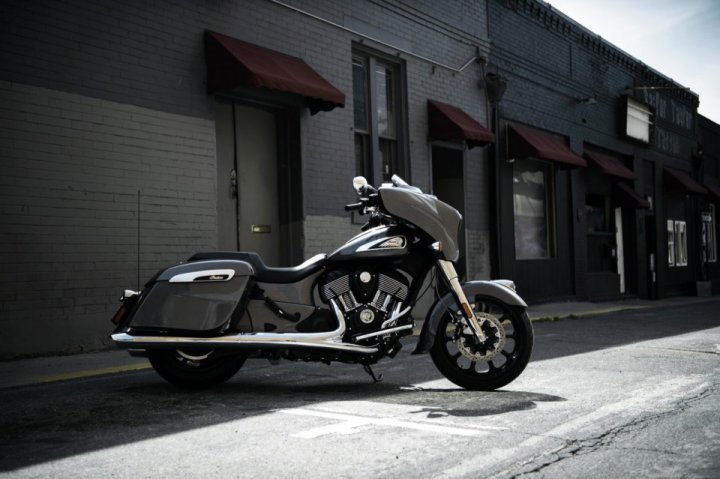 Join the community of motorcycles and people
Moto Riders Universe app is the best way to stay informed about what's going on in the moto community — whether it's finding a good news, planning a local event, or sharing safety tips. There are so many ways our moto-buddies can help you, just use this easy way to connect with them.