Despite all crazy things, that have been in the electric market, the custom world, and the technology work, we can say, for sure, 2018 wasn't the most revolutionary year in production motorcycling.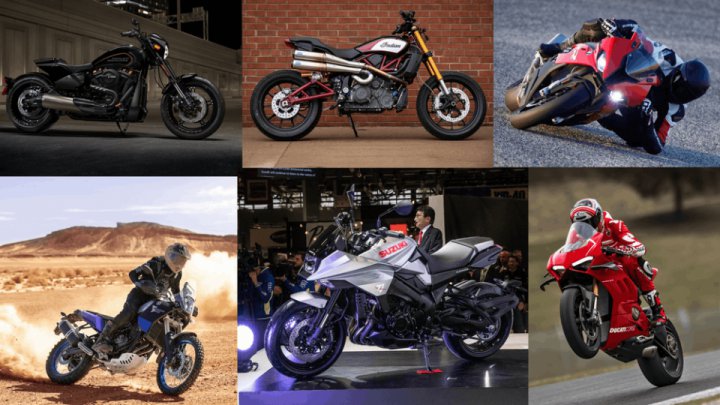 Credit: Various
Many companies probably decided to wait till the next year to launch all-new gears, because of Euro 5 emissions regulations, that are going to come in and change the rules again in 2020. But we made a list of our favorite new bikes, released in 2018.
So here they are.
Dirt bikes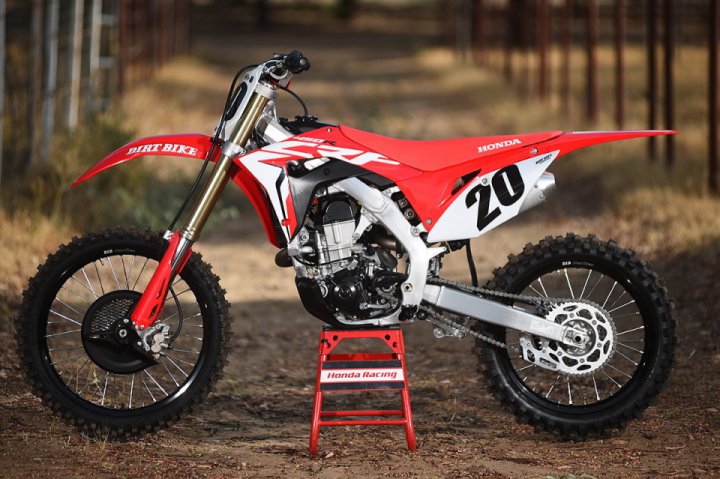 2019 Honda CRF450L(Credit: Dirt Bike Magazine)
Let's start with Honda's CRF450 lineup and its bike, so many have been waiting for - CRF450L. A true street-legal dirt bike that offers the reliability, refinement and quality of a Honda, along with the light weight (131 kg /289 lb), & handling, and power of our best off-road machines. It's something more than a dual-sport bike, it's a true trail-to-trail machine. Developed in tandem with our all-new 2019 CRF450X, it features a powerful 449cc Unicam engine, twin-spar aluminum CRF chassis, six-speed transmission, and premium suspension, the bike with electric start and all-LED lighting package.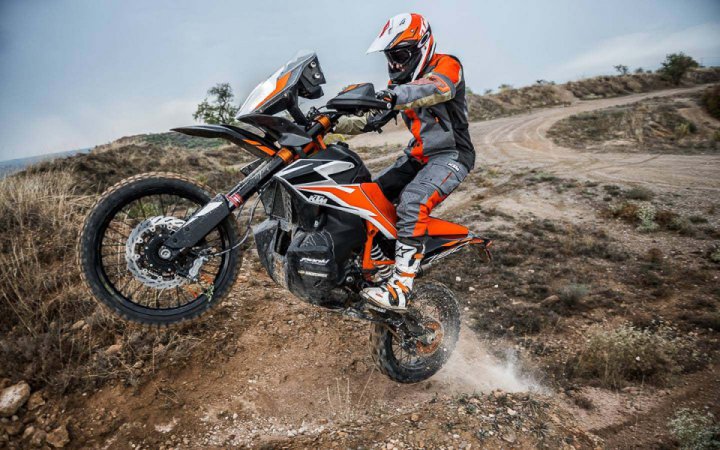 2019 KTM 790 Adventure R(Credit: KTM)
And then there were two major additions to the middleweight adventure market that we've been waiting on for several years now. KTM launched its 790-series Adventure bikes, and Yamaha officially dropped its Ténéré 700.
Billed as the most hard-core of KTM's Adventure line, the 790 Adventure R is fitted standard with tires and suspension capable of serious off-road duty. It produced 95.1 hp at 9,200 rpm and 58.2 pound-feet of torque at 7,900 rpm. The 2019 KTM 790 Adventure is more street focused than the R model. The 790 Adventure R steps up the off-road game with fully adjustable suspension meant to tackle tough situations and high speeds. Spoke 21-inch front and 18-inch rear wheels are fitted to both models.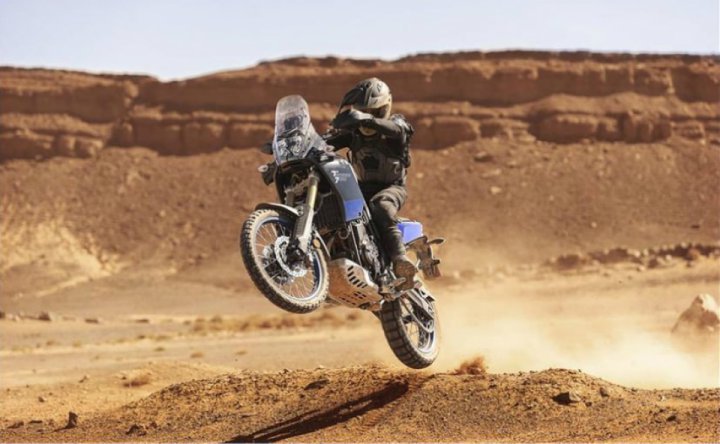 2019 Yamaha Tenere 700(Credit: Yamaha)
The Ténéré 700 is based on Yamaha's 689 cc, crossplane, four-stroke parallel-twin, and is being described as Yamaha's "lightweight, go-anywhere, adventure touring motorcycle." The European model specs put the engine output of 72 bhp at 9,000 rpm, with peak torque of 68 Nm kicking in at 6,500 rpm. The Yamaha Ténéré 700 gets a 16-litre fuel tank, and has a wet weight of 205 kg. With over 241 mm of ground clearance, the Ténéré 700 certainly seems to be a purposeful, go-anywhere adventure bike.
You must admit, both are very exciting machines.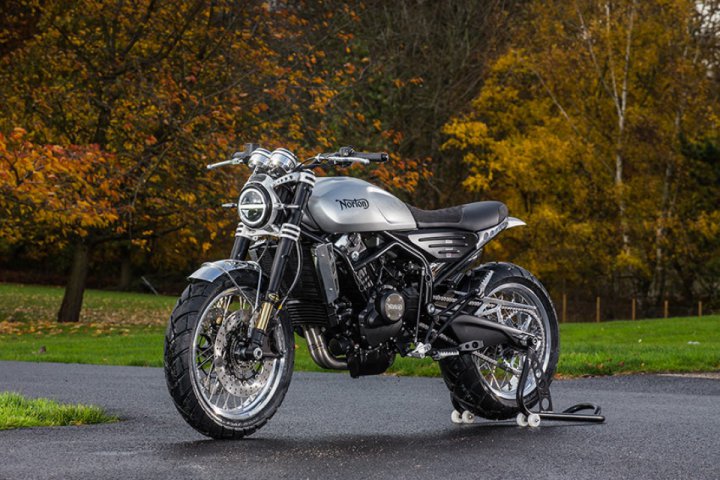 The Norton Atlas 650 Nomad(Credit: Norton)
In November, Norton has unveiled its all-new Atlas. While the engine is effectively half a V4, it came up with a 650cc parallel twin – a revvy little thing making 84 horses. A pair of Atlas 650 scramblers was designed to be completely fit for purpose. So we're looking forward to seeing them on the road.
Sportsbikes and hyperbikes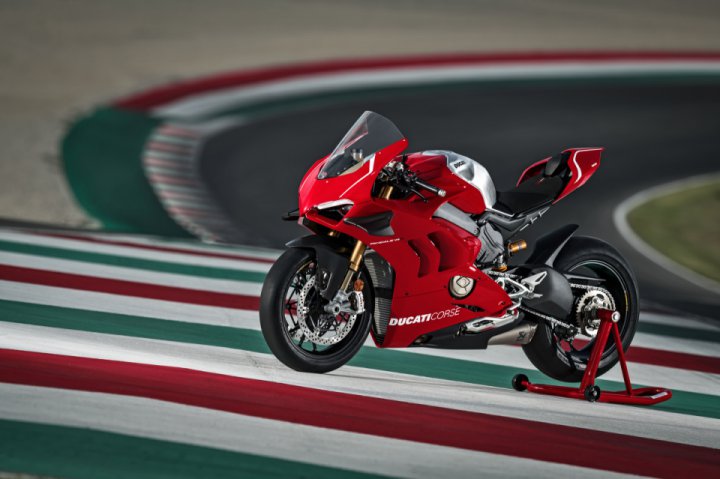 2019 Ducati Panigale V4R(Credit: Ducati)
Ducati Panigale V4 R, a WSBK homologation machine, embodies the maximum expression of Ducati values: style, sophistication, performance. In short, pure racing adrenalin under control. The new Panigale V4 R is a racing bike type-approved for road use and is the technical starting point from which the official Ducati Superbike models that will compete starting from 2019 racing season derive. This beast produces 214 hp from its 1,103cc unit.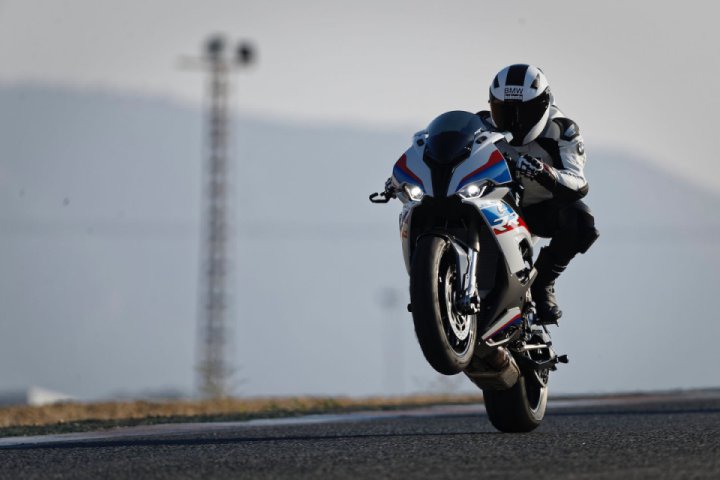 2019 BMW S1000RR(Credit: BMW)
So for those who are actually looking to get something within the realm of sensibility, 2019 BMW S1000RR will be a perfect choice. The engine's still an inline four, but all the visible castings are completely new, so it's not simply an evolution. More power is guaranteed, and that means well in excess of 200hp. Somehow BMW's also hacked a whopping 11 kg (24 lb) from the weight of the thing, giving a fully fueled weight of just 197 kg (434 lb). When it comes to styling, it's all change. In the place of lopsided headlights there is a pair of matching LED lights in a symmetrical nose. The central air intake does hark back to the old bike's design, giving a smidge of continuity.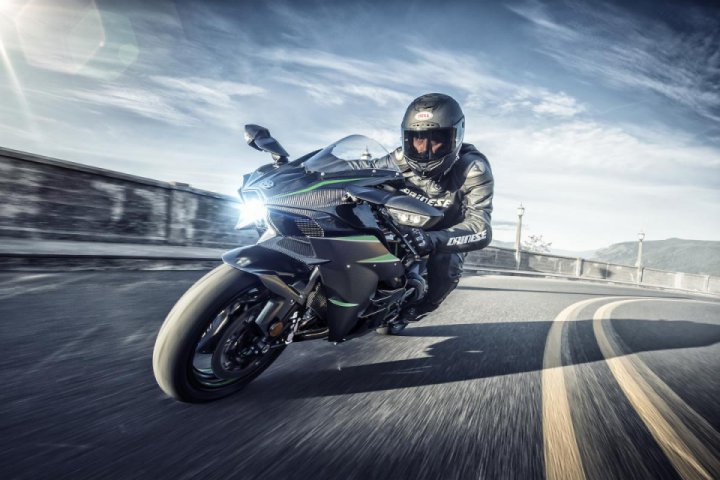 2019 Kawasaki H2(Credit: Kawasaki)
For 2019, the new H2 has prepared something really special. The boost in power is huge – up from 197bhp to 228bhp at the crank, it's the biggest single gain we've seen in the evolution of any bike. Kawasaki says that the motorcycle remains Euro IV compliant and retains its fuel efficiency ratings as well. The torque on the bike too goes up by 8.2 Nm for a total of 141.7 Nm of peak torque. This makes it the most powerful production motorcycle in the world. The motorcycle still retains its wet weight of 238 kg.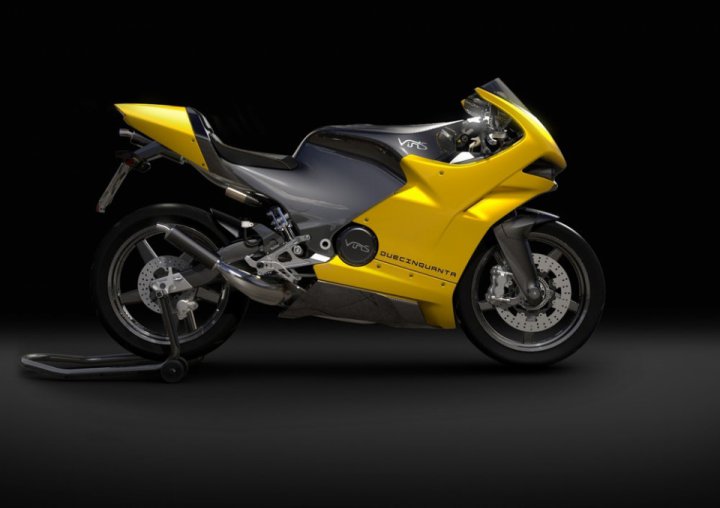 The Vins Duocinquente(Credit: Vins)
And here's something from left field: the Vins Duecinquanta, focused on weight reduction to a degree we've never seen before in a road bike. The Duecinquanta uses a carbon fiber monocoque frame, as well as carbon rims and bodywork, that's why its weight is around 95 kg (209 lb)! The compact two-stroke 90-degree V-twin engine is electronically injected, the company is claiming a top speed around 200 km/h (120 mph), so somewhere in the vicinity of 60 horses is certainly possible.
New street bikes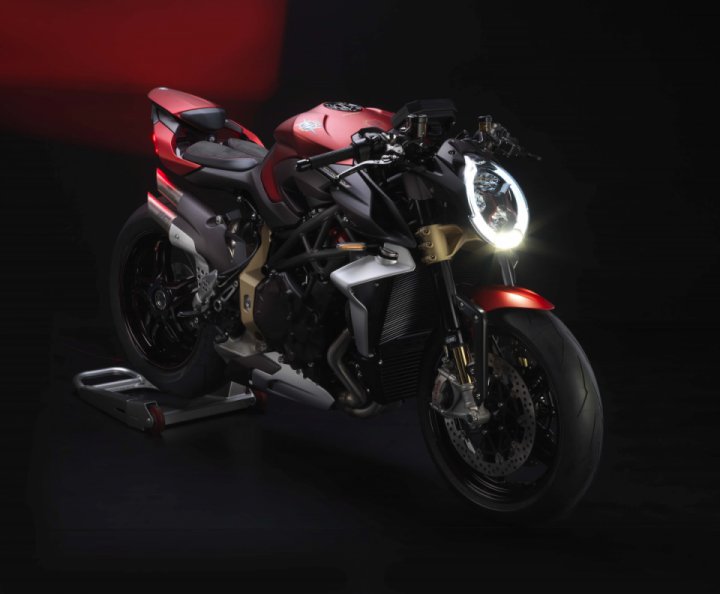 2019 MV Agusta Brutale 1000 Serie Oro(Credit: MV Agusta)
Let's start the list of street bikes with the most powerful production naked bike ever built: the MV Agusta Brutale 1000 Serie Oro. MV Agusta claims the Brutale 1000 Serie Oro's naturally-aspirated, four cylinder engine cranks out 208 hp at 13,450 rpm and 85.2 ft-lbs of torque (at the crank) – and it's all Euro 4 compliant to ensure proper street legality. These impressive numbers were achieved thanks to not only a complete redesign of the motor and intake system, but with an emphasis on reducing friction and optimizing lubrication.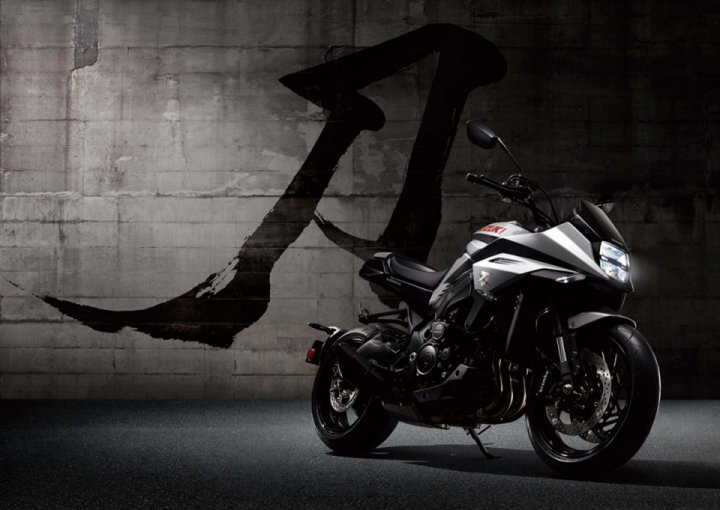 2019 Suzuki Katana 3.0(Credit:Suzuki)
Suzuki's new Katana 3.0 is a very sexy machine that reminds us that the 80s in now well into the retro zone. Based on Suzuki's excellent GSX-S1000F, the 2019 Katana is technically not all that remarkable, but it should ride beautifully. The bike will offer a similarly crazy sporty road ride experience, with a suitably retro set of bodywork atop to recall the first-gen Katana's ultimate 80s lines.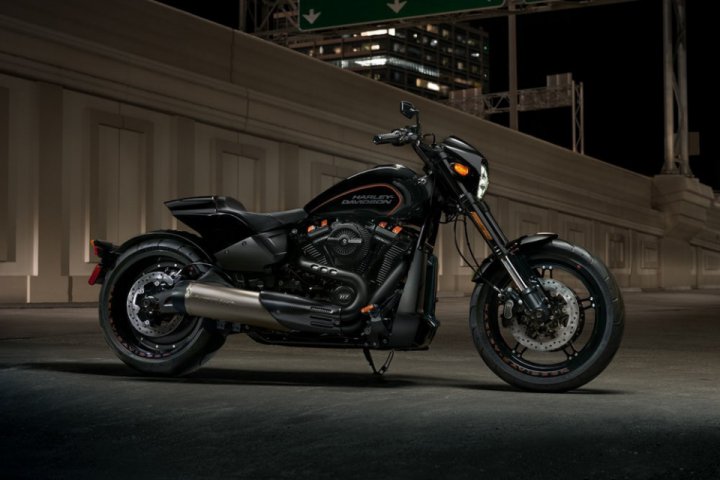 2019 Harley-Davidson FXDR 114(Credit: Harley-Davidson)
Harley-Davidson released its FXDR 114. The bike gets the biggest of the Milwaukee-Eight 114 engines with 1868cc, and it comes built around the new platform with 240-section rear tire and lightweight aluminum swingarm. The FXDR 114 looks really bad with blacked-out engines and matte finishes.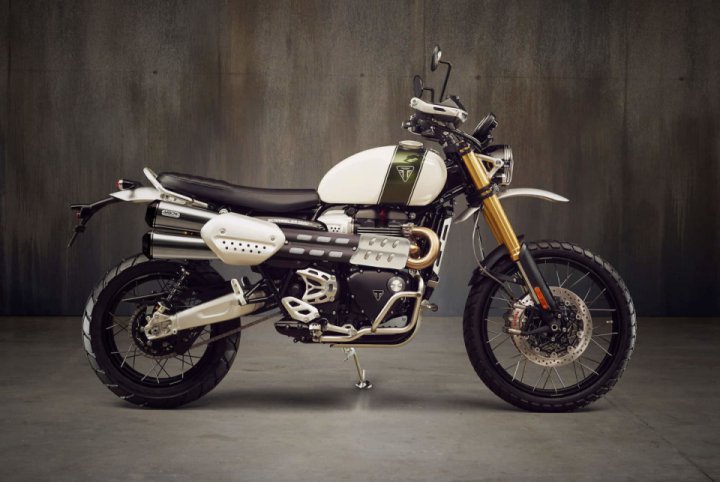 Troumph's Scrambler 1200 XE(Credit: Triumph)

The next one is all-new Triumph Scrambler 1200, which is more than just another 60s-inspired retro. A serious off-road tool, the Triumph is an adventure bike that just happens to look like a retro. The Scrambler 1200 XC will happily cruise, scratch and get mud in its turn-ups, but with its beefier, longer travel suspension, stretched wheelbase, wider bars and more sophisticated electronics, the Scrambler 1200 XE is blessed with an extra layer of off-road ability and is capable enough to rival all but the most serious of adventure bikes.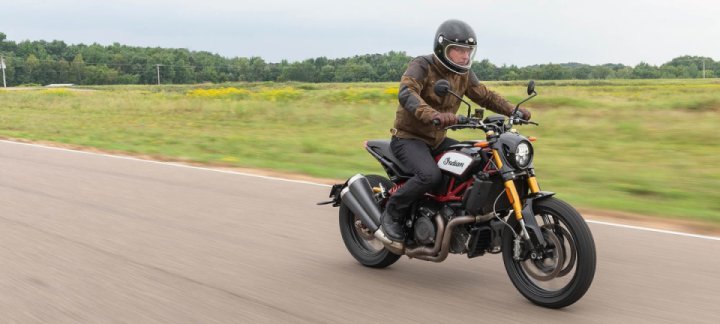 The Indian FTR1200(Credit: Indian Motorcycle)

And finally, we have the Indian FTR1200, the street-going dirt tracker and the most important model for Indian Motorcycle since it relaunched as a modern motorcycle company in 2013. Built to emulate the style of the Scout FTR750 dirt track racer, the 2019 FTR 1200 is Indian's highest performing street motorcycle to date. The 120-horse V-Twin motor will be a ton of fun on the street, this thing looks like a proper banger.
These are only the production motorcycles that drew our attention. Do you agree with all the positions in our top-list?
Join the community of motorcycles and people
Moto Riders Universe app is the best way to stay informed about what's going on in the moto community — whether it's finding a good news, planning a local event, or sharing safety tips. There are so many ways our moto-buddies can help you, just use this easy way to connect with them.