Elspeth Beard became the first British woman to go around the world on her motorbike. Her adventure lasted three years – during this time she drove 34175 miles (55,000 km). Since her childhood, Elspeth was keen on motorcycles and began to ride, when she was 16 years old. With her 1974 BMW R60 that she'd saved up to buy while working in a London pub, she began her journey in New York City, having shipped the bike from England.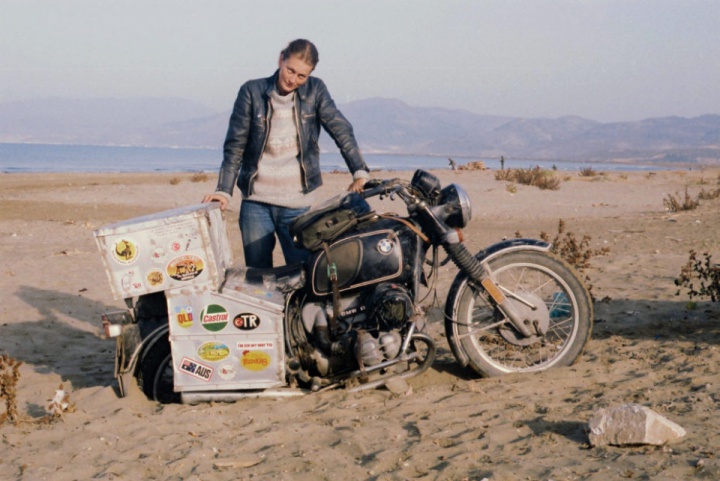 After travelling through Canada, Mexico and California, Elspeth shipped her bike to Sydney, where she worked as an architect for 11 months to save money, and then she continued her journey, but had an accident, which left her hospitalized for two weeks.However, the accident did not break this brave girl, and then she went to Singapore, where she spent 6 weeks replacing important documents and gear after they were all stolen. In Thailand, she collided with a dog, and recuperated staying with a local family. Then Elspeth crossed Malaysia, Thailand, India, Nepal, Pakistan, Iran, Turkey and Europe. One day, while traveling, her motorbike caught fire and she worked as an assistant architect, living in the garage to restore the bike. When Gandhi was killed, the girl could not leave India for Pakistan and forged documents to cross the border.In Turkey, she caught hepatitis and was treated for about six weeks. During the events in Yugoslavia, Elspeth crossed the "Road of Death" and was on the verge of death, but continued the journey.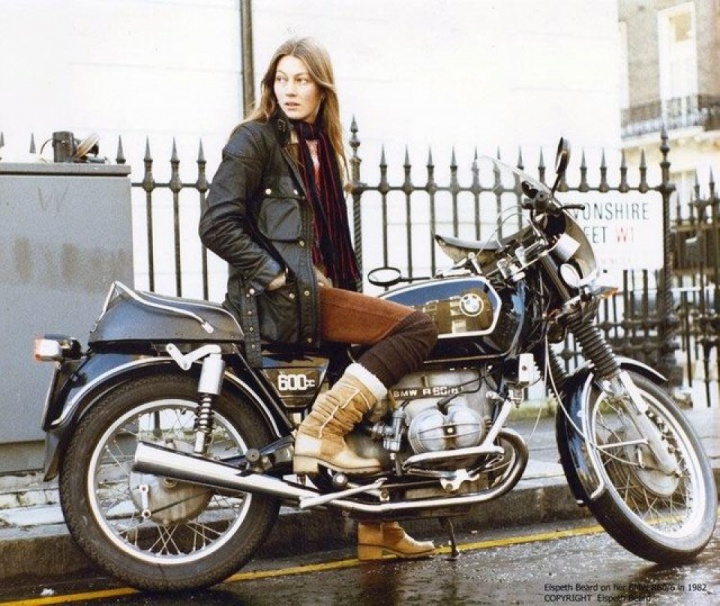 When she arrived back in the United Kingdom, Elspeth became the first British woman to go around the world on the motorcycle, but there was a lack of interest. She just put the bike in the garage and returned to normal life.After her motorcycling feat, Beard bought the derelict Munstead Tower in Godalming, built in 1898.Over the course of five years, she renovated it, converting the former water-tower into a habitable house. In 1994, the tower won the Royal Institute of British Architects award for South East England, and in 2019 Beard and the tower were featured in the Season 3 episode 1 of Ride with Norman Reedus.
In 2017 Elspeth released an autobiography Lone Rider about her journey. According to Beard, this triphas strengthened her and forced to move ahead, despite the difficulties. The journey has changed her view of the world. In 2002, she went around the world once again, not alone, but with 23 like-minded people.
Join the community of motorcycles and people
Moto Riders Universe app is the best way to stay informed about what's going on in the moto community — whether it's finding a good news, planning a local event, or sharing safety tips. There are so many ways our moto-buddies can help you, just use this easy way to connect with them.