Harley-Davidson reported a further decline in sales for the first quarter of 2019, and the results are not encouraging: a drop of 3.8 percent worldwide and 4.2 percent in the U.S. (with a 3.3 percent drop worldwide compared to the same time the previous year).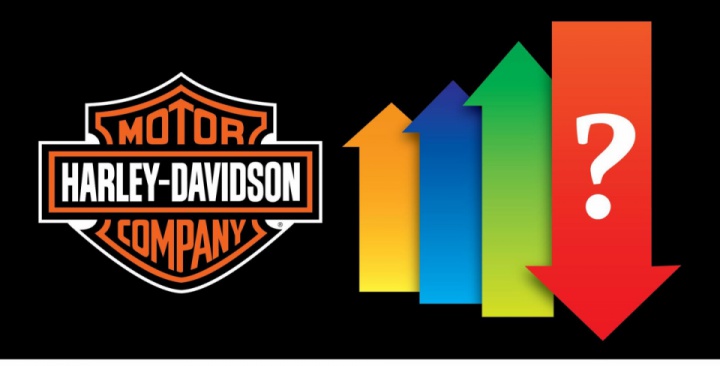 Photo by cycleworld
Harley-Davidson is moving in the general trend of the decline of the U.S. moto industry, where sales decreased by 4.7% in Q1 2019.
Some are seeing it as a win for the company.
Harley-Davidson sales by region (Q1 - 2019):
U.S.: 28,091 (29,309, -4.2%)
EMEA: 10,797 (10,862, -0.6%)
Asia Pacific: 6,074 (6,329, -4.0%)
Latin America: 2,241 (2,506, -10.6%)
& Canada: 1,948 (2,080, -6.3%)
International Total: 21,060 (21,777, - 3.3%)
Worldwide Total: 49,151 (51,086, - 3.8%)
Other interesting points:
H-D shares are up 3%
revenue decreased by 14%
operating income dropped by 37.3%
profit increased by 5.9%
Now it's like a transitional period for Harley-Davidson. The manufacturer is currently focused on the global market, not only on the U.S. There is also a More Roads plan to expand brand's range and attract new riders.