The Erzberg ("ore mountain") is a massive open-pit siderite mine located in Eisenerz, Styria, in the central-western part of Austria. Once a year, the mine plays host to the Erzberg Rodeo, a single-day Dante's Inferno of hard enduro where riders compete not only with one another, but with some of the world's most treacherous terrain, including vast boulder gardens, wheel-sucking mud, dense forest, and epic hill climbs. Each year, only a handful of riders finish in the allotted time…or at all: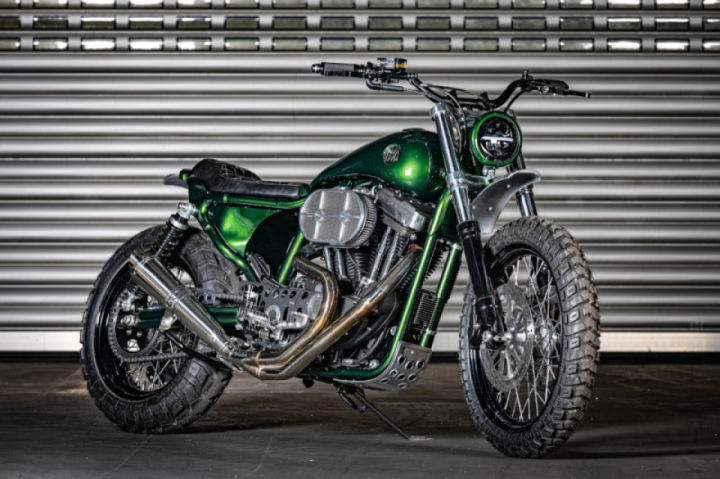 "Red Bull Erzbergrodeo is the toughest one-day race in the world, with 500 riders taking on a 40km course around a mountain with only four hours to finish." —RedBull.com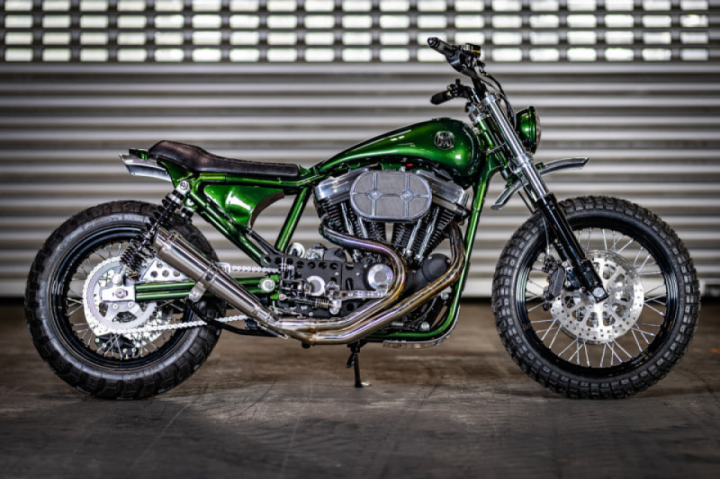 Enter our new friend Wolfgang Mayerl of Mayerl Motorcycles, a 46-year-old master toolmaker and bike builder who hails from the Styrian mountains near Erzberg. He's been obsessed with motorcycles since childhood:
"Since I was 10 years old I have been dealing with the 2-wheel virus. I've always converted my vehicles; I never wanted anything off the shelf."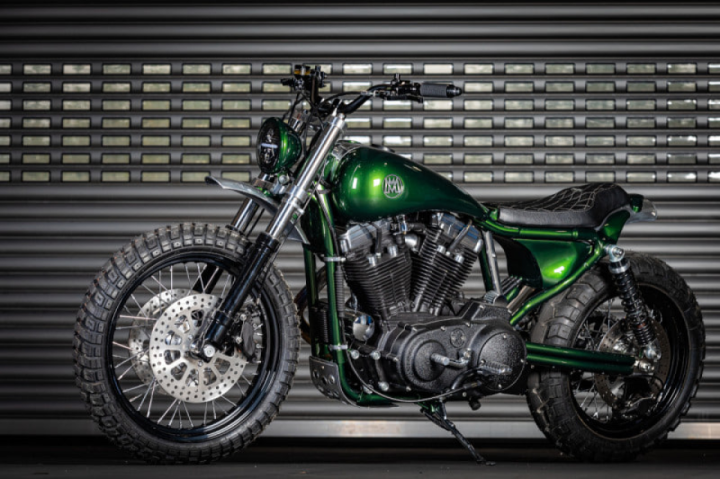 For years, Wolfgang raced enduro himself. When a broken spine took him out of the sport, he got into motorcycle drag racing. For more than a decade, he raced a self-built, nitrous-injected Suzuki GS1100 in Austria, Germany, and Hungary. Then, five years ago, he decided to go full-time with his two-wheeled passion:
"In 2017 I turned my hobby into my job and founded Mayerl Motorcycles, it is a one-man workshop. The plan is to continue to develop and build really cool bikes."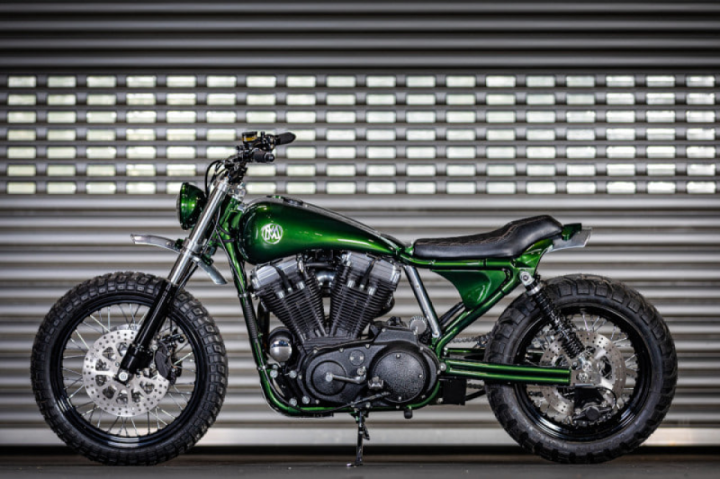 The 2001 Harley-Davidson XL1200 Sportster you see here is his third custom build since opening shop, and it's a stunner. Little of the bike remains stock; Wolfgang modified, changed, or fabricated most everything on the bike, including the frame itself, the swingarm, tank, oil bag, triple clamps, wheels, logos, and more.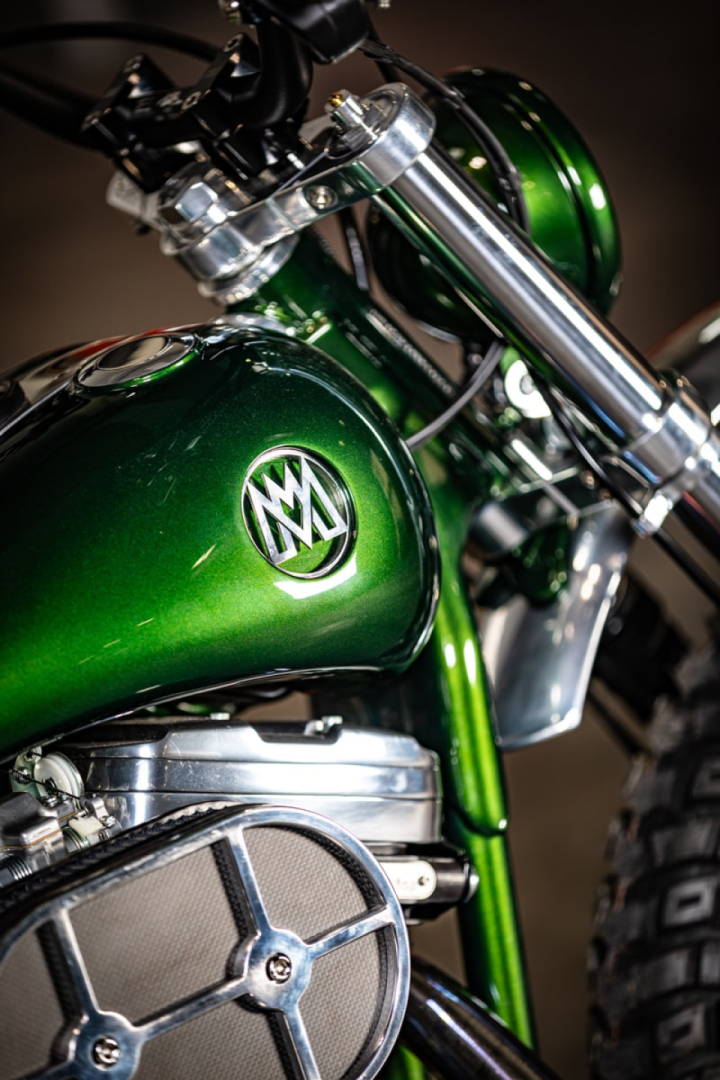 He didn't leave the engine untouched, either. Though it was already a 1200cc model, it's now running high-compression pistons and larger valves. Though the bike looks show quality, Wolfgang assures us it's a solid rider, too — after all, it has to be:
"I live in the middle of the mountains of Austria (Styria) near the Erzberg (Red Bull Erzbergrodeo), so my bikes always have good brakes, suspension, and are not too low to the ground, so that you can ride them sensibly in the mountains."
All photos courtesy of Da Guru Photography.