Henry Crew went on a journey around the world on his Ducati Scrambler Desert Sled. On April 19, the motorcyclist arrived back in the UK and became the youngest person ever to circumnavigate the globe by motorcycle. He is still awaiting final verification of his age, but this is just a formality. Henry is actually 30 days younger than the previous record breaker.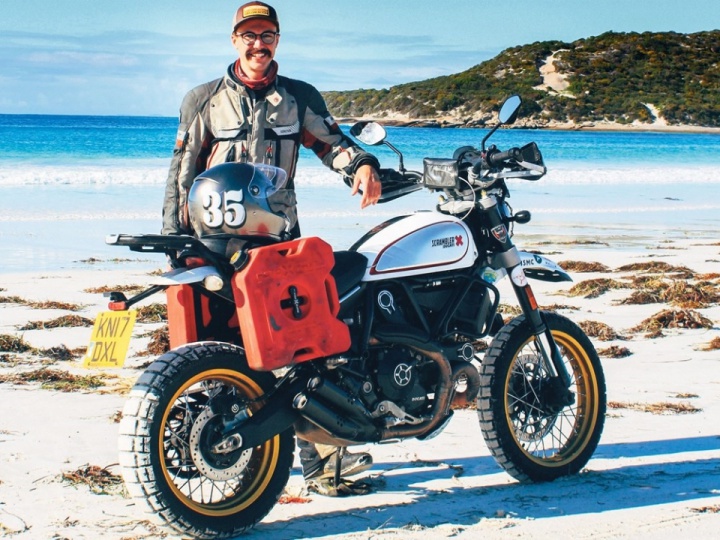 A group of 50 fellow bikers, well wishers and fans met with Crew at Folkestone, riding with him to the Bike Shed in London. Kane Avellano, the person who has held the previous record, plans to congratulate Henry personally.
"I think it will take about a month before it hits me. I still feel like I have to get on my bike and carry on", - said Henry.
Crew's route has taken him all over the world on his Ducati Scrambler Desert Sled. His route went from London,through Europe on to Russia, then to Australia towards Thailand. From there he flew to South America, ultimately riding up the west coast of America before heading east then flying back to Europe and on to London.
Henry experienced a lot during his route. He spent a night in a prison in Pakistan and suffered from altitude sickness in the Himalayas.
"The longest and toughest day was in northern India, spending 16 hours in the saddle to cover just 130 miles. It was so stressful", – Crew added.
Crew donated funds to the «Movember» foundation, which works to help with men's health issues.