Another MotoGP technological cycle was completed. During a one-day test in Jerez, Suzuki first checked a swingarm attachment. Now every MotoGP manufacturer has this device. The stated purpose can be any other than downforce: tire cooling, mudguards, deflector, swingarm stiffness. The manual on aerodynamic additions still does not allow equipping aerodynamics outside the fairing zone and the front fender. Meanwhile, the swingarm is already firmly included in the "winged" scheme of the MotoGP prototype.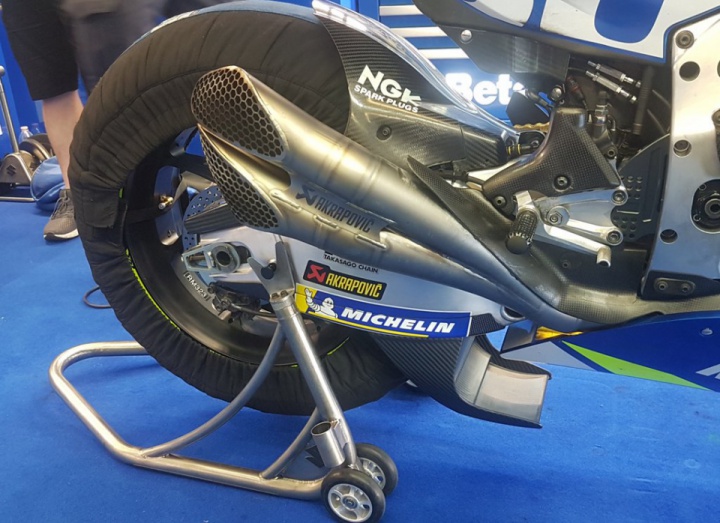 Ducati uses the controversial swingarm device since Qatar Grand Prix, Honda tested it during USA Grand Prix. Aprilia also added the swingarm attachment at Circuit of the Americas, being back on the track for a private test following the race weekend and, as a result, Aprilia Racing Team brought a new version for the GP in Spain. Yamaha joined them during the Spanish race weekend, Suzuki – after the Grand Prix. Formally, the KTM is also in play, but a step behind the others: the Austrians tried the attachment that appeared in the rain at CotA to be only to deflect water, and was not used in the dry.
Suzuki followed the footsteps of Ducati, Aprilia and Yamaha, there are three wings in its product. Honda started with one wing, KTM hasn't released yet anything like this.
#Moto #Bike #Motosport #Race