The KTM 950is one of the best motorcycles ever produced by KTM.At least, such opinion is described by Red Bull Romaniacs legend Chris Birch, who knows how to pass over mixed terrain as fast as possible. Nowadays it is quite difficult to buy a KTM 950SE, sometimes you'll spend more to buy a mint condition 950 SE than a new one. For this reason, we don't see many custom versions.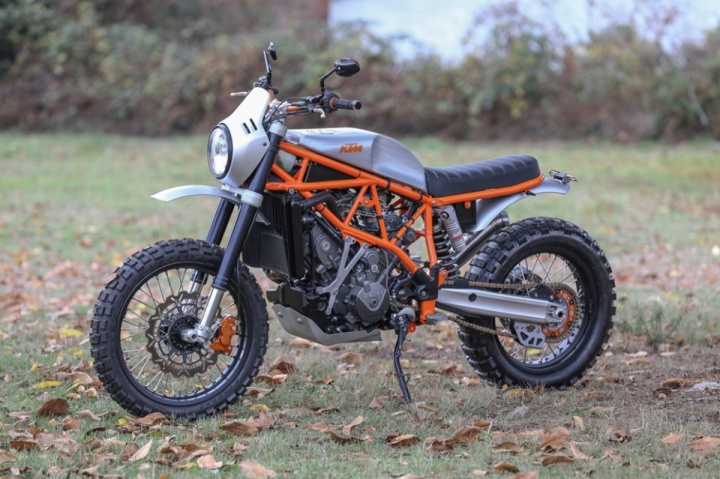 The Sport-Evolution garage is based in Koblenz, Germany.Dietmar Franzen and his team usually work on cafe racers, scramblers and bobbers. Especially, the guys love classic two-valve BMW engines and also produce aftermarket components.
"Once a client came and said, "I have this KTM at home somewhere,just make something out of it. But to create a cafe racer from a 950 Super Enduro is a little bit too radical…" Dietmar recalls.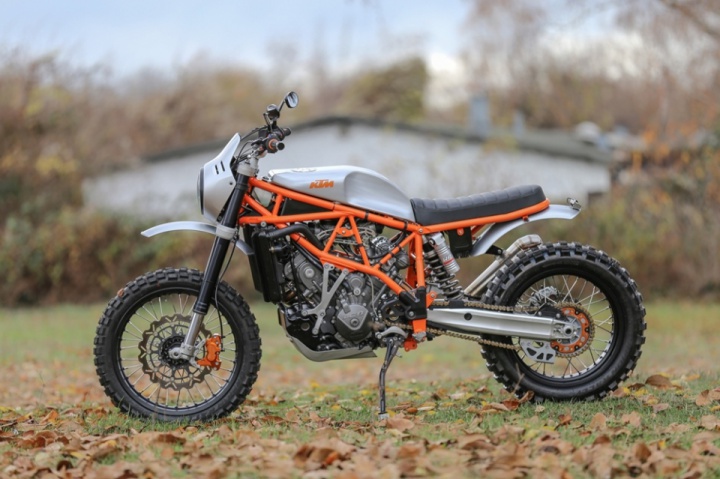 Franzen decided to make the most of the compact tubular frame and engine, without using meters of plastic.
"So we completely dismantled the bike," he says. "We cut off the rear frame and all the brackets, the air filter box, the exhaust and tank. Everything we didn't need anymore."
Specifications:
custom subframe
custom seat
custom box for the battery
custom tank, with 14 liters
custom aluminum fenders
BMW R nineT Urban G/S fairing
Motogadget speedo
48mm fork was cut down
lightweight wheels 18"/19"
Pirelli Scorpion Rally tires
stock motor
43mm Keihin carbs plus a custom intake system with K&N filters
GPR mufflers
175 kg (385lb) of dry weight (previously 190kg(418lb))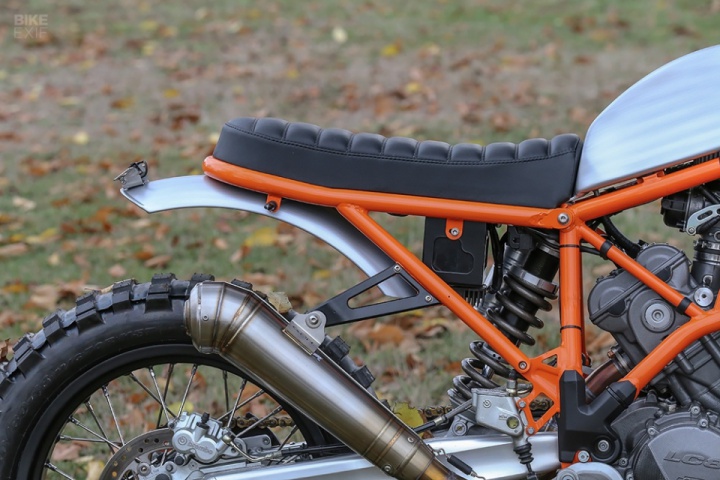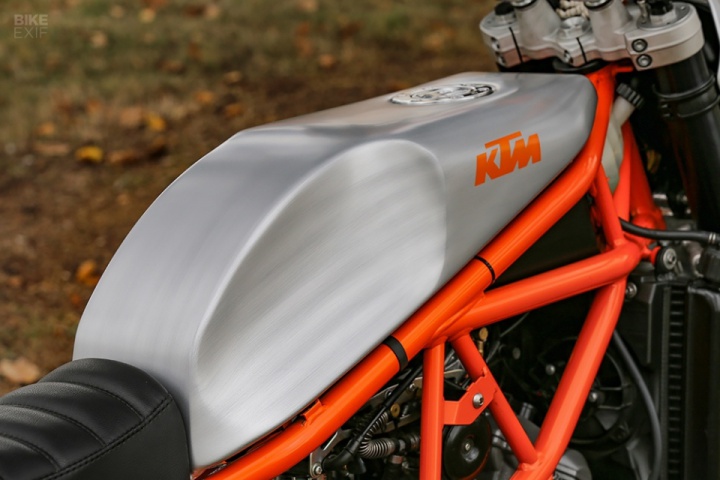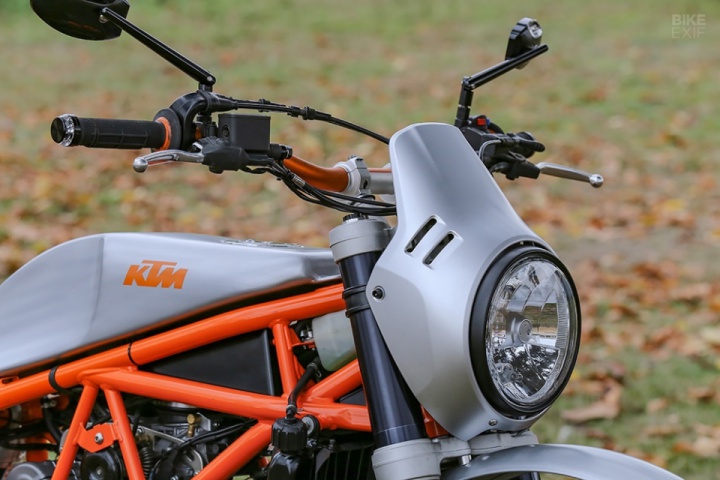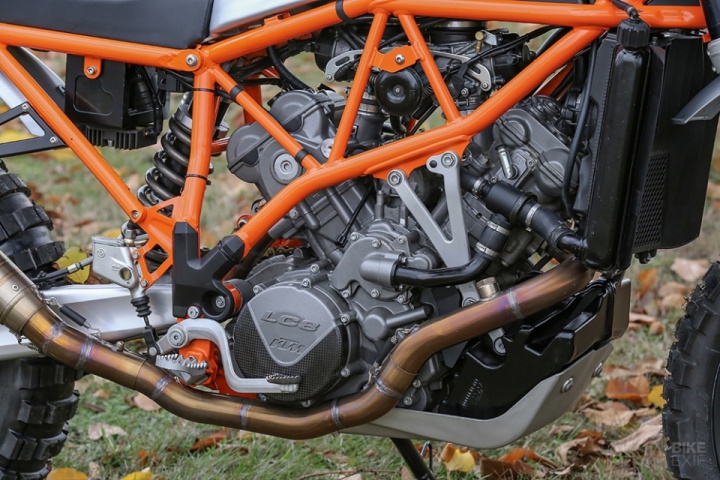 #KTM #Enduro #Bike #Moto #950SE