Before I even start to talk about this Shovelhead, built on the side, I have to first thank my good friend Justin Powers. He has taught and helped me with so much in the last few years. Without him this bike would probably still just be one of those never-ending works in progress.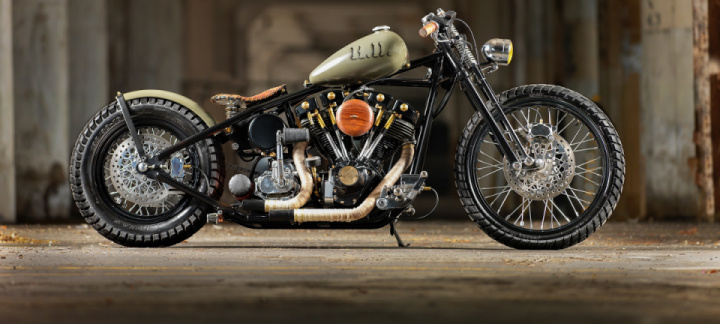 Regarding the special features of this bike, I really don't know what to say. Not one thing on this bike is groundbreaking, or is something that someone else couldn't or hasn't done. For the most part the overall bike just has that simplicity that speaks for itself. The "less is more" concept, I guess.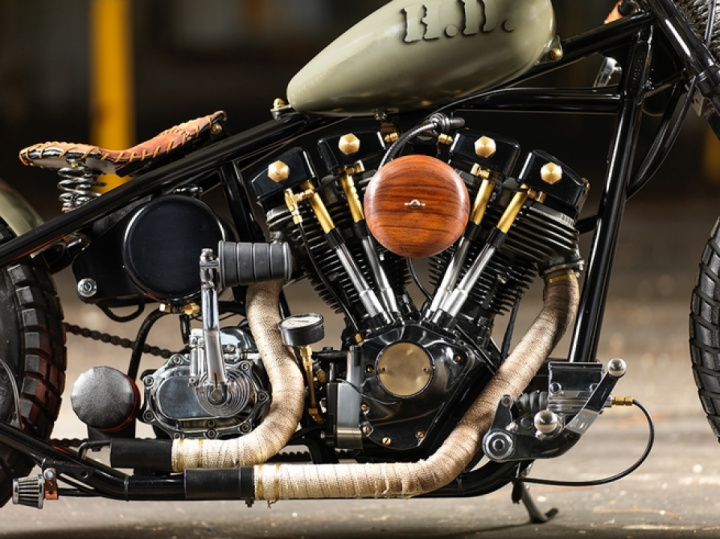 I did the complete rebuild on the Shovelhead motor. I made some pushrod covers from brass to keep with the use of brass and chrome.
This bike was a total labor of love for me. I have always loved owning, working on, and riding motorcycles. I started this project with the goal of building a bike that was truly mine. My only intention was to build and enjoy a bike that I was proud to ride. I think that there is a driving force in all of us to create. The feelings and sense of accomplishment one can get out of starting with an idea and working hard to reach a goal is incredible. And for me that outlet came in the form of this bike. I came across this bike while on a fishing trip with a friend. It was owned by a friend of a friend that planned to rebuild it for himself, but had not touched it in years. It was really just a frame and a motor. He told me that he got it from the original owner and that the motor had not been run in many years. Needless to say, it would need to be gone through fully, and most likely completely rebuilt. After making a trade we were both happy with, the bike came home with me! By the next weekend I had the motor apart and slowly, weekend by weekend, I bought parts and began to put together the bike you see today because I just couldn't help myself. The end result is the second version of this project. The first version was just the primer stage to ride it down the road.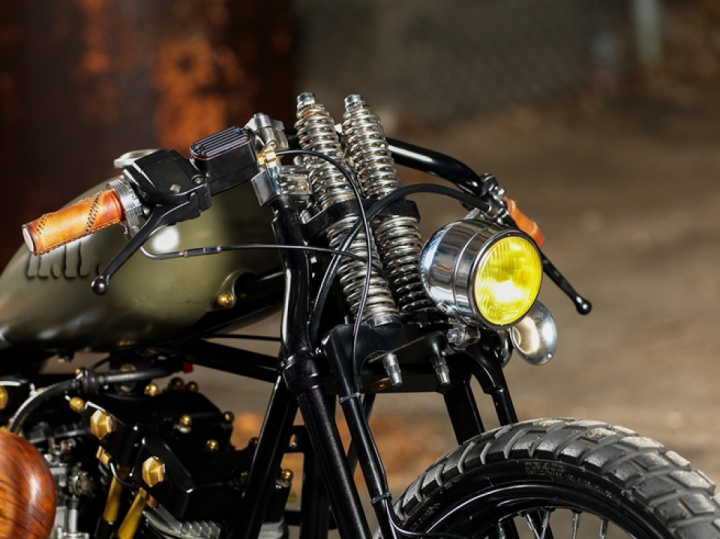 My Paughco springer is topped by a set of drag bars.We truly split the rocker boxes and jumped the oil lines from one to the next.
Because working on, riding, and building bikes is something I really love, the hardest part is letting go of the bike so I can move on to the next one. Moving forward and making each bike "better" than the last is always going to be the biggest challenge.
Credit:hotbikeweb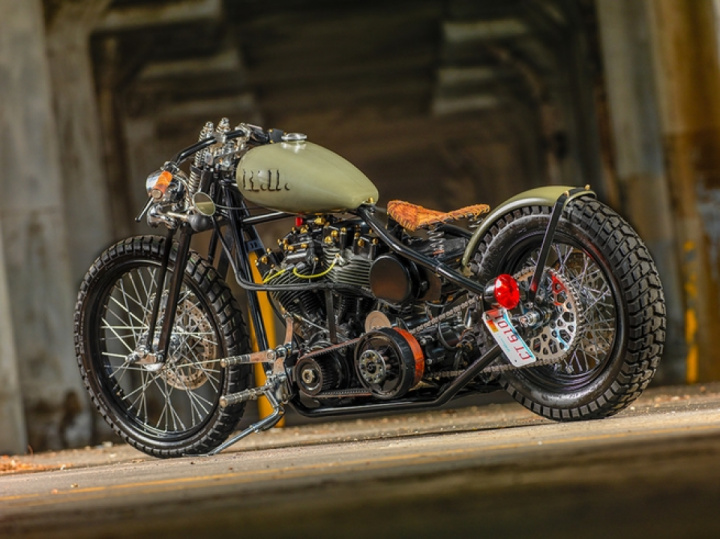 I just built my vision of a cool simple bike. I understand that not everyone is going to agree and that's fine. I don't believe you can find a more diverse group of people that can all come together around a common theme like motorcycle enthusiasts!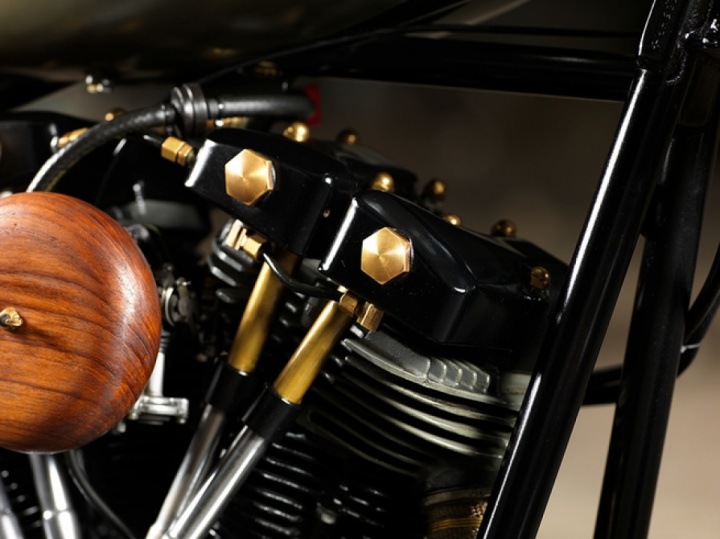 We truly split the rocker boxes and jumped the oil lines from one to the next.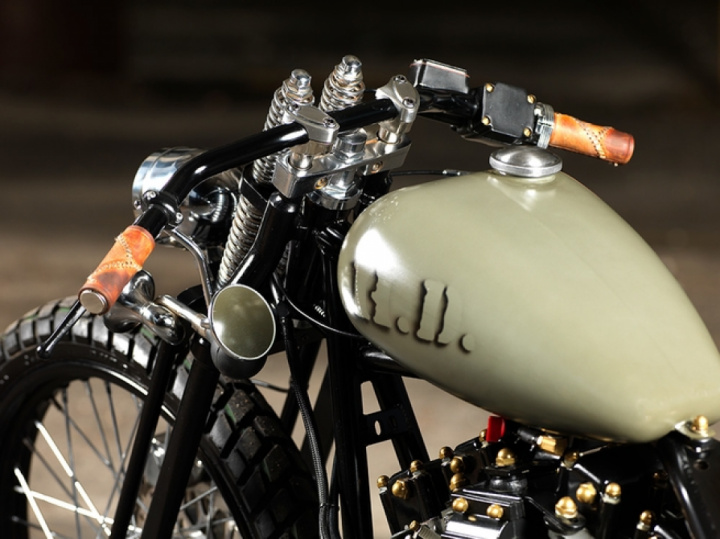 The Harley-Davidson logo was airbrushed onto the tank.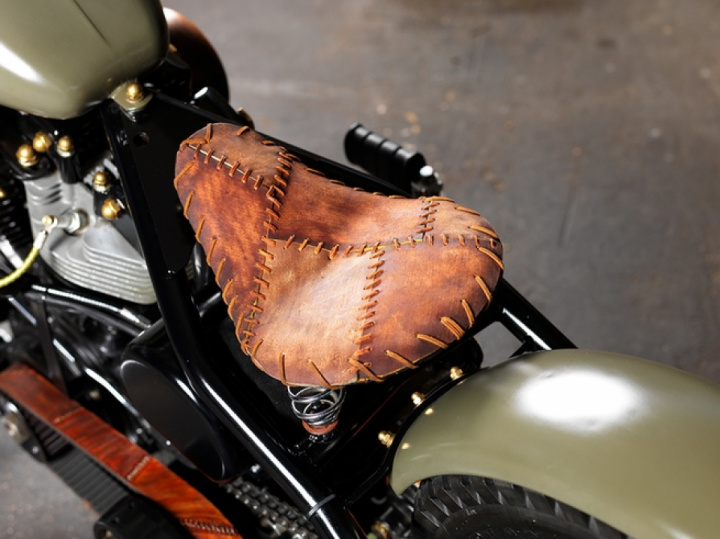 The leather grips, seat, and belt, I hand- tooled, stitched, and stained myself.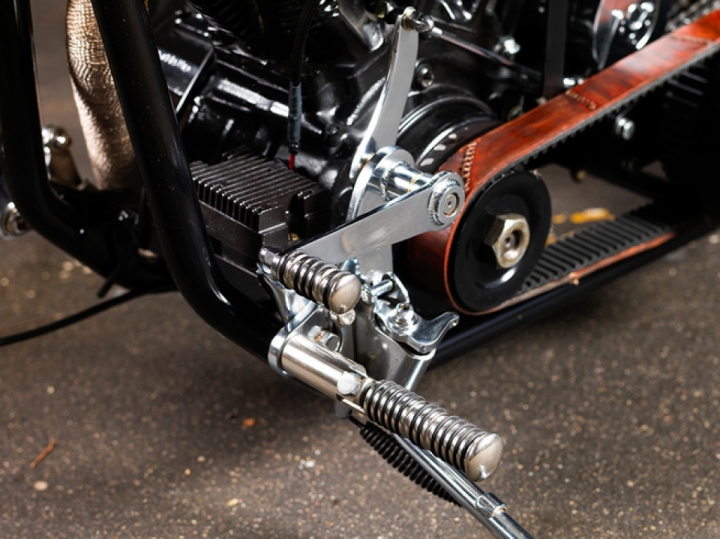 Staying with the simple, I went with the vintage cloth plug wires and connectors. And of course an open primary on a 4-speed, kick-only trans.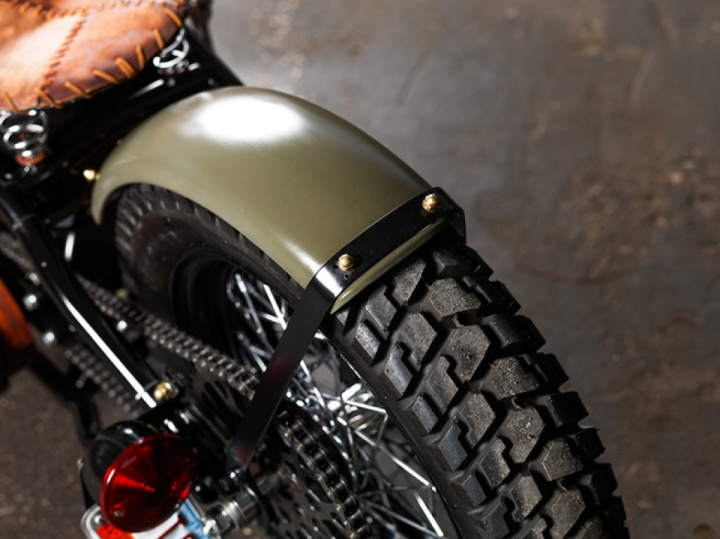 Big thanks to Justin Powers for the Olive Drab paint and all the powdercoat.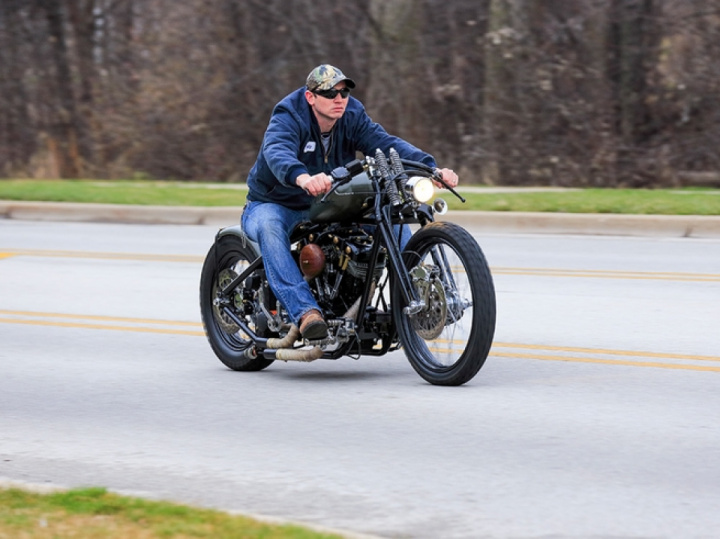 The entire bike, with the exception of a couple of bits was entirely powder-coated by Justin Powers.
Join the community of motorcycles and people
Moto Riders Universe app is the best way to stay informed about what's going on in the moto community — whether it's finding a good news, planning a local event, or sharing safety tips. There are so many ways our moto-buddies can help you, just use this easy way to connect with them.