In 2003, on my 21st birthday, I acquired my first bike from an old family friend who had moved to Chicago, leaving it unused for years. With a deal struck, my brother's truck and two friends, I embarked on a trip to collect the bike. It was a basic black bike with whitewalls and a missing front banana caliper, which I rode for about a month before deciding to make it my own.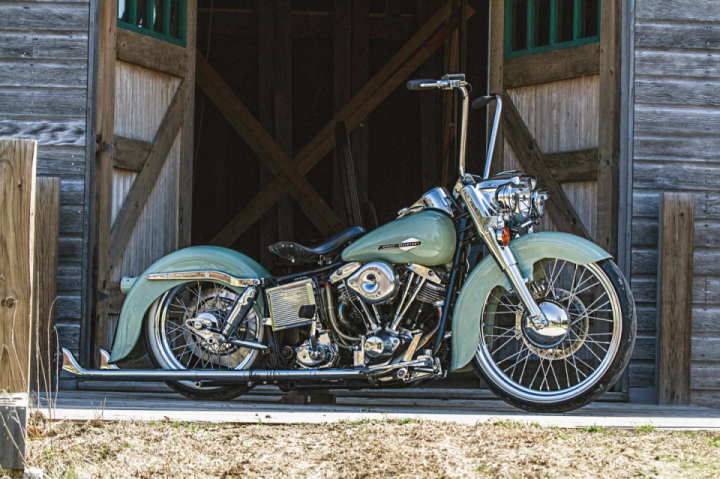 After stripping off all unnecessary parts, including a 21-inch front wheel, true dual exhaust, and S&S B carburetor, I began making modifications and changing its color from red metal flake to black, blue, and white. The bike became my passion and after riding it to Sturgis in 2008, it suffered a breakdown, requiring a complete rebuild.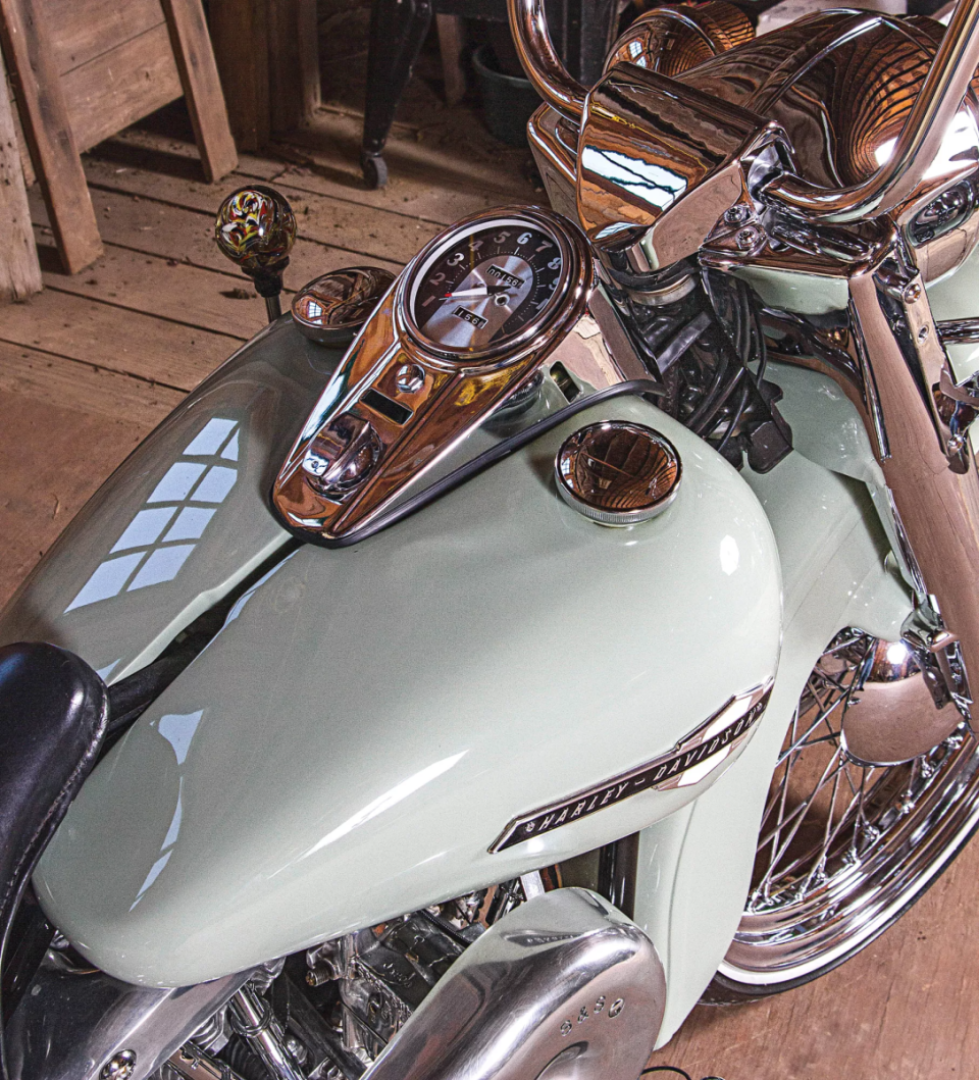 The frame was stripped, and I smoothed out all the weld seams while the engine was sent for a full rebuild and polishing. I polished everything except the engine cases and heads, which were expertly done by Squeaky's Metal Polishing in Kansas. However, the front end was a constant issue for almost four years as I wanted to air ride the front and rear but had difficulty finding the right components. Finally, Mark from choppedbaggers.com came to the rescue with a set of air pucks that slide into the tubes, hiding everything inside the nacelle, and keeping the battery hidden in the stock FLH battery box.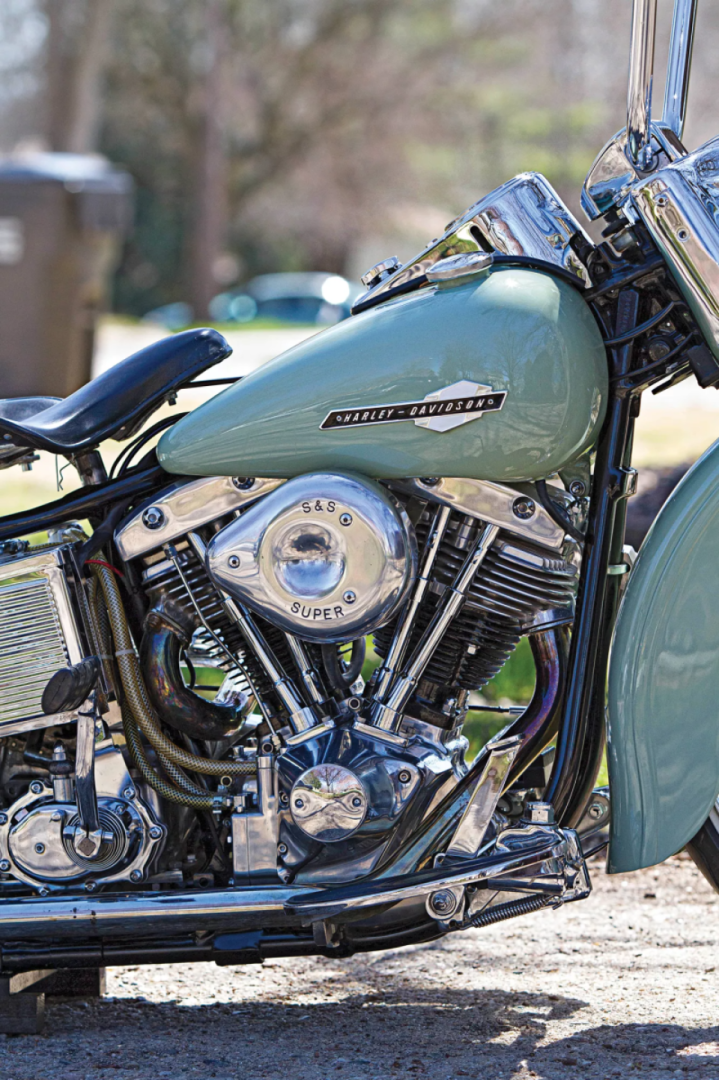 The tanks are stock '75 Harley, and the rear is a welded-shut hinged fender turned back four inches to the same height as the bottom of the fender. The front fender/wheel concept was inspired by Torch Industries' "Pan Dejo" bike out of Phoenix, and I had to have a 23-inch front wheel. The fender is a modified re-pop of a knucklehead with FLH fender brackets added. The color is a custom mix, based on a car built by Ricky Bobby's Rod Shop.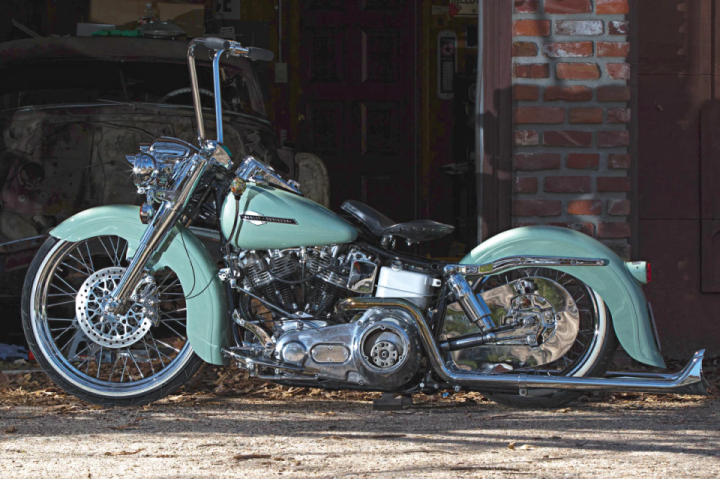 To keep everything clean and simple, all the wiring and brake lines were run through the frame tubes and handlebars. The main goal was to maintain simplicity in design.
Photo: Mark Fountain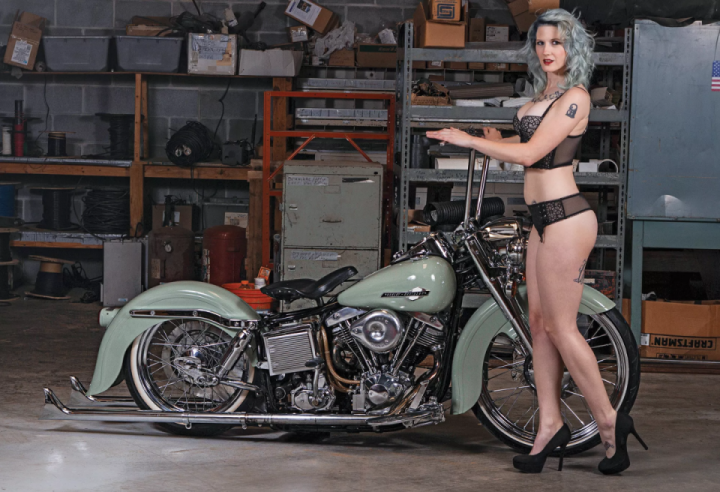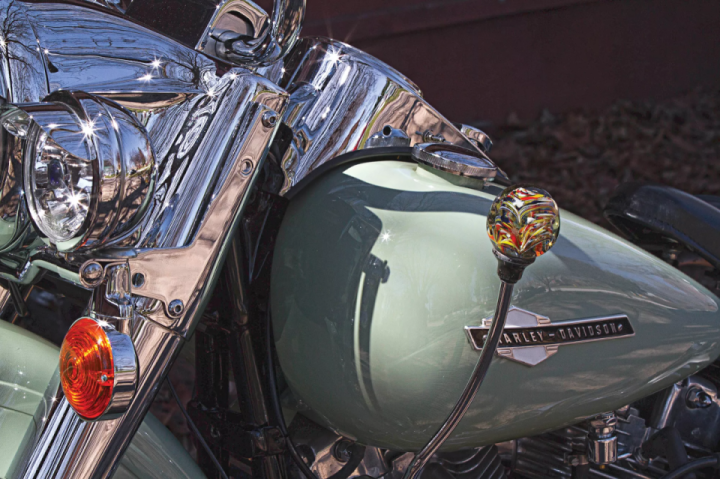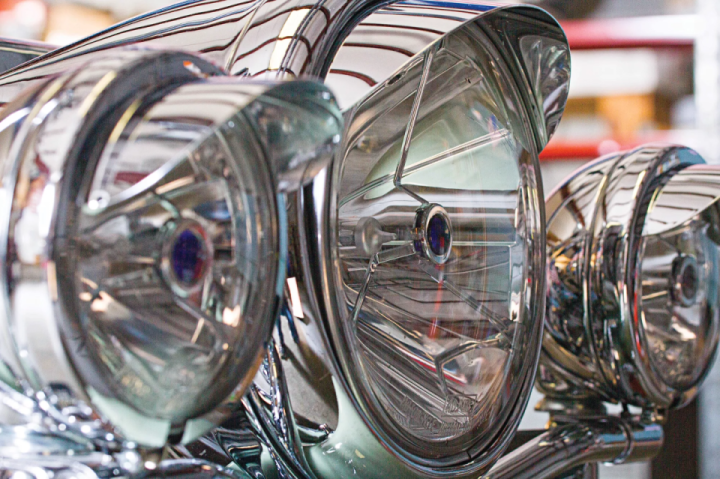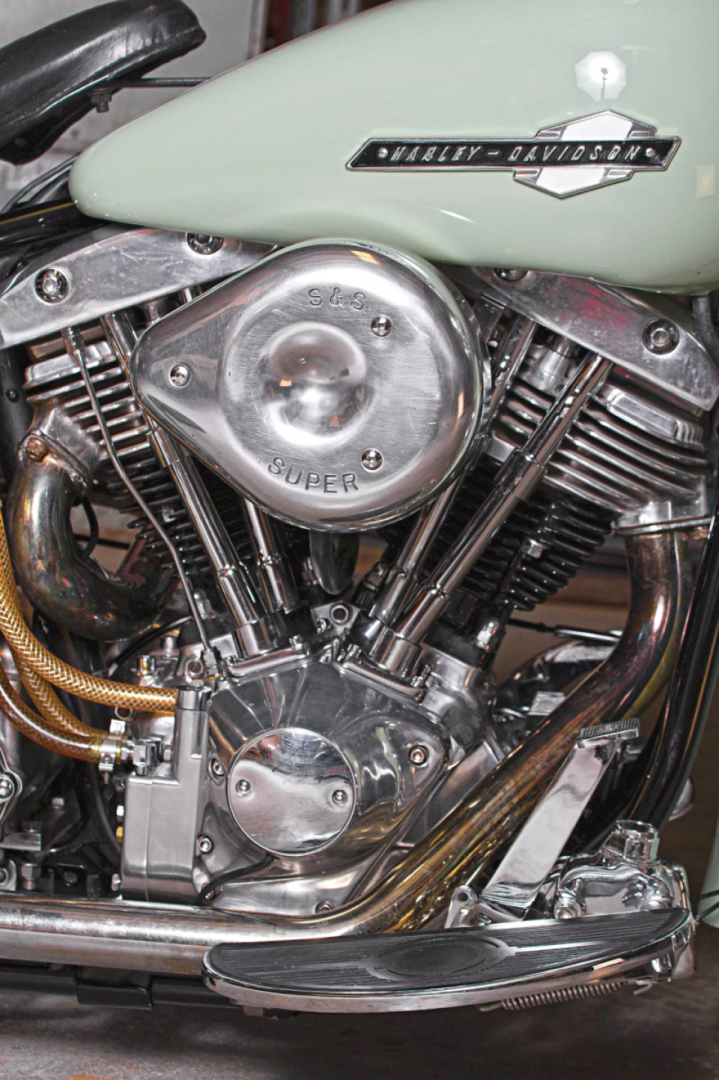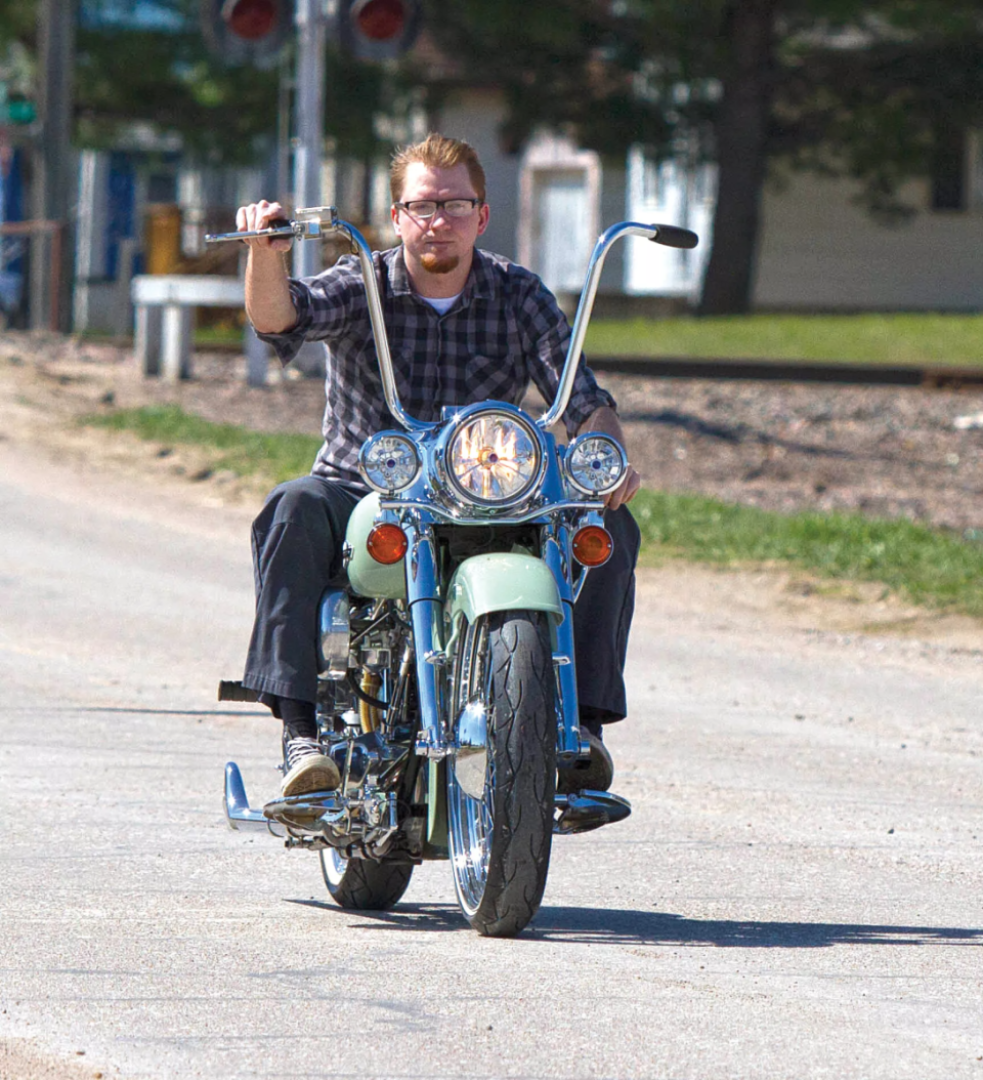 #Bike #Chopper #Harley #HD