Motorcycle theft is a significant problem in the USA, but there are some positive aspects. According to the latest National Insurance Crime Bureau report,motorcycle thefts across the country went down in 2018, in fact, thefts across the country have been on a steady decline since 2016.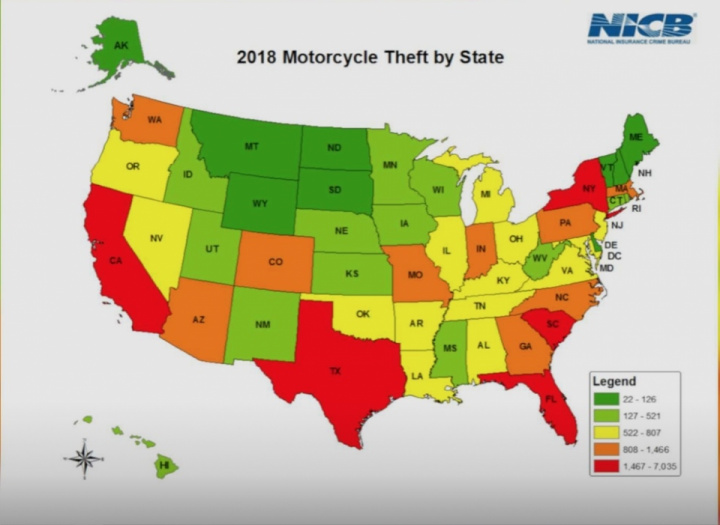 Not surprisingly, motorcycle thefts in the US are at the peak of during the summer months. The least number of thefts happen in February.
The report presents interesting graphs, which will help everyone to understand the whole picture.
Motorcycle theft by manufacturers: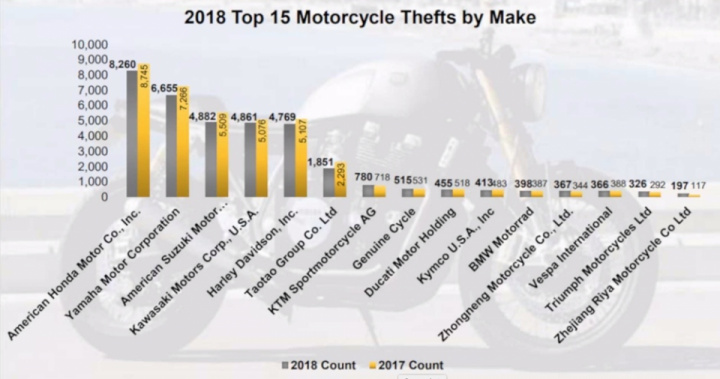 Motorcycle recovery state: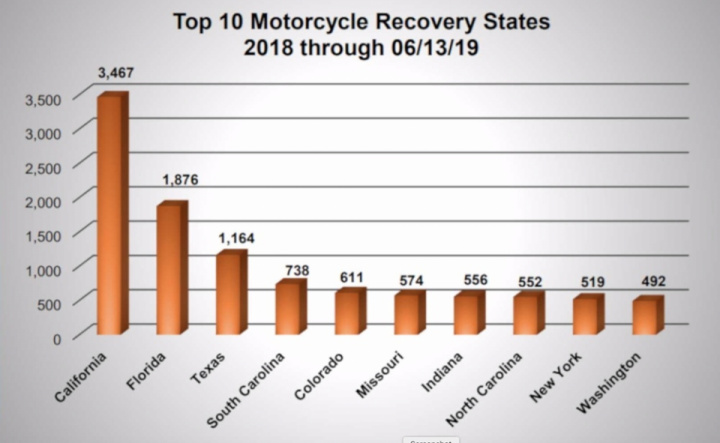 Motorcycle theft by theft year: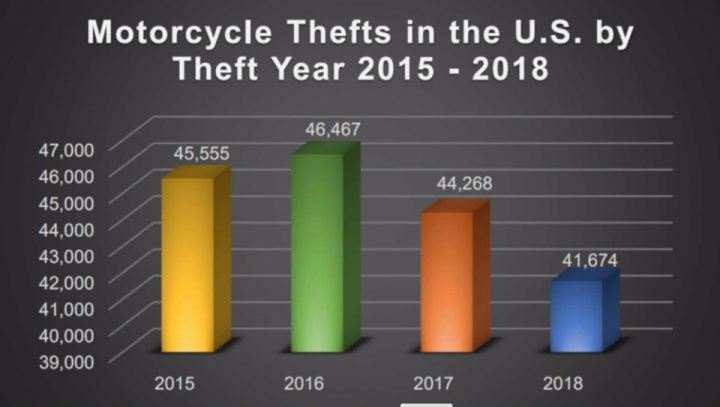 #Moto #Bike #Motorcycle