The Triumph TS8-1 prototype is the only motorcycle of its kind developed at the Hinckley factory.Bonhams will be selling the TS8-1 soon. The estimated value is just £8,000 to £14,000, making it quite an affordable piece of motorcycling history.The motorcycle has only one mile on the odometer.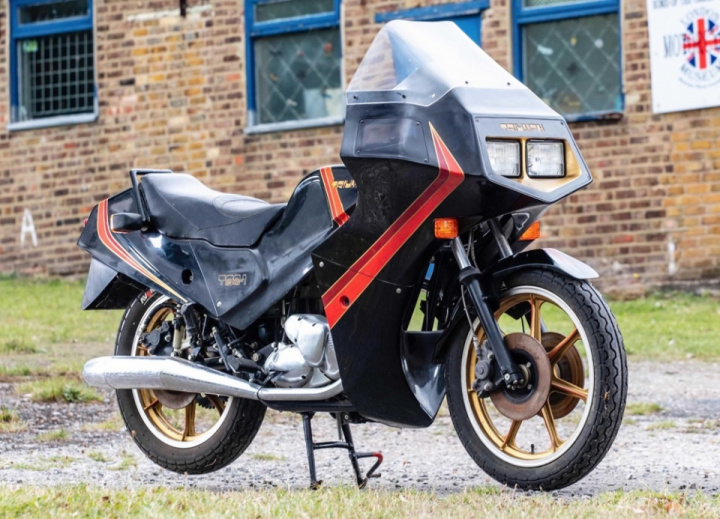 The Triumph TS8-1 prototype was introduced at the London Motor Show in 1981.The British hoped to compete with the likes of the BMW R100RT.
The motorcycle is equipped with 8-valve head atop the parallel twin engine. Ian Dyson made the custom full fairing with a Perspex visor and two square headlights.In general, the bodywork turned out to be almost monolithic.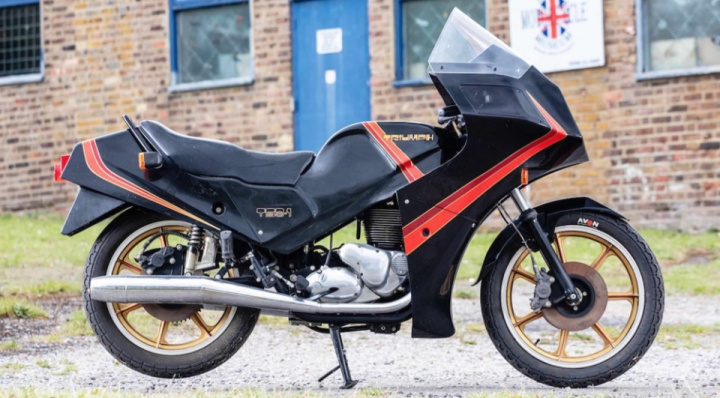 Triumph planned to get at least 50 pre-orders to start of the TS8-1.However, it wasn't the required amount and the bike was never produced. The factory prototype was bought by Bill Crosby and put on display in the London Motorcycle Museum, where it remains to this day.
Sourse:bonhams