David Uhl is a famous name in fine arts.The artist specializes in oil paintings of vintage Harley-Davidson motorcycles, and almost all his works are marked with the spirit of the first half of the last century.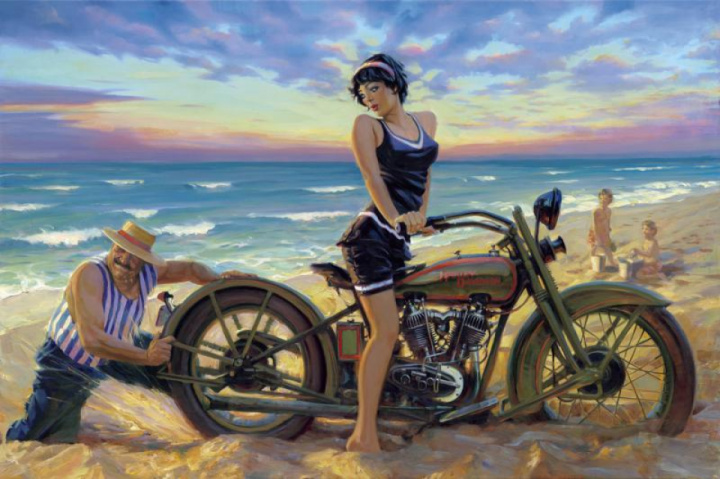 David Uhl was born in Toledo, Ohio on September 20, 1961. When he was young, David began creating amazing drawings and, in high school he decided to pursue a career in art.
Entering the Colorado Institute of Art, he left it after one year. David focused his talents on commercial illustration.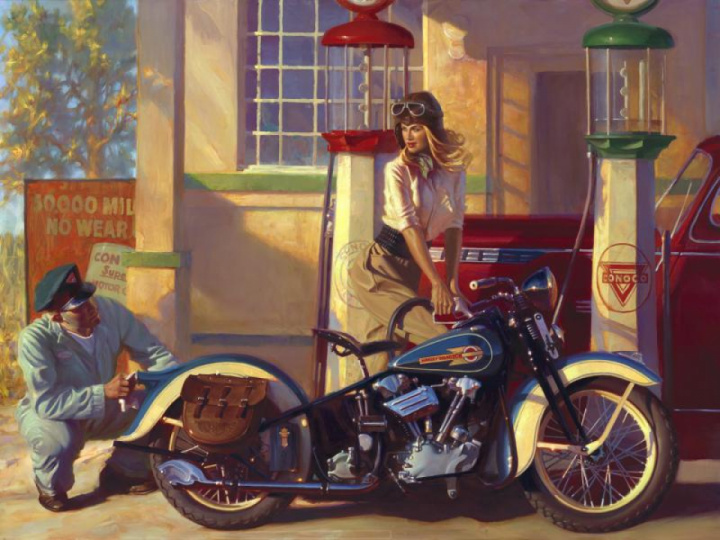 David bought a motorcycle in 1988 and rode to Sturgis, South Dakota,for a motorcycle rally (Sturgis Motorcycle Rally, held for over 70 years), where his life changed once and for all.David saw first hand the culture of cycling enthusiasts.He entered the world of Harley-Davidson apparel (t-shirt designs) with great success.
David's spiritual world changed again after he became an oil painter in 1996. And already in 1998, he created a completely new direction in the world of art, Harley-Davidson Fine Art.His favorite topics are retro Harley Davidson motorcycles, and his paintings are marked with the spirit of the 30th-40th of the last century. David's first work was intended for Harley-Davidson management.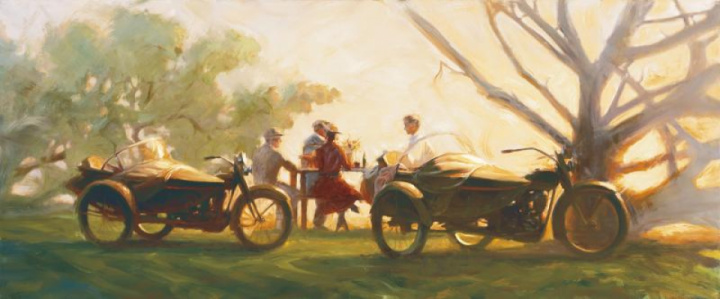 David Ull has been described as "The Norman Rockwell of Harley-Davidson artists." Since then, David has created scores of masterpieces reviving the rich history of this legendary manufacturer. Unfortunately, we can't afford them because of the high price, although if you have enough funds, you can try to purchase them at some auction.
Artist: David Uhl, Photo: daviduhl.fineartworld.com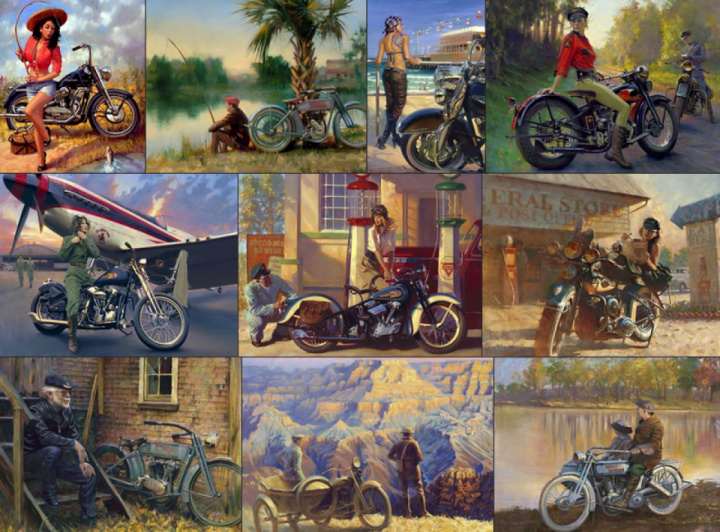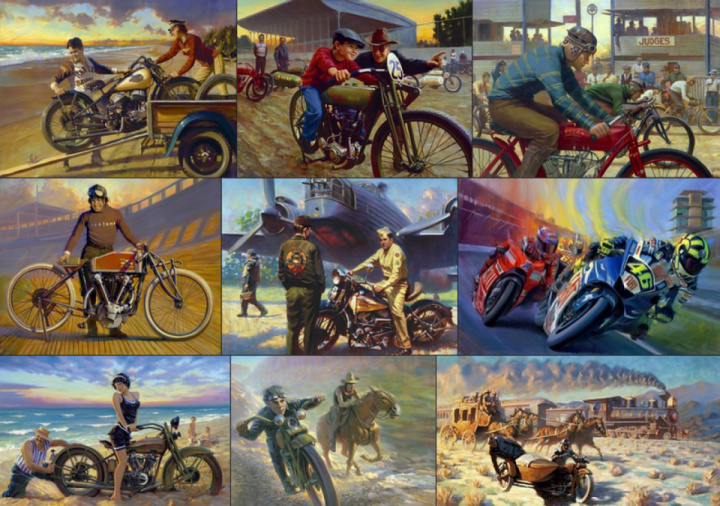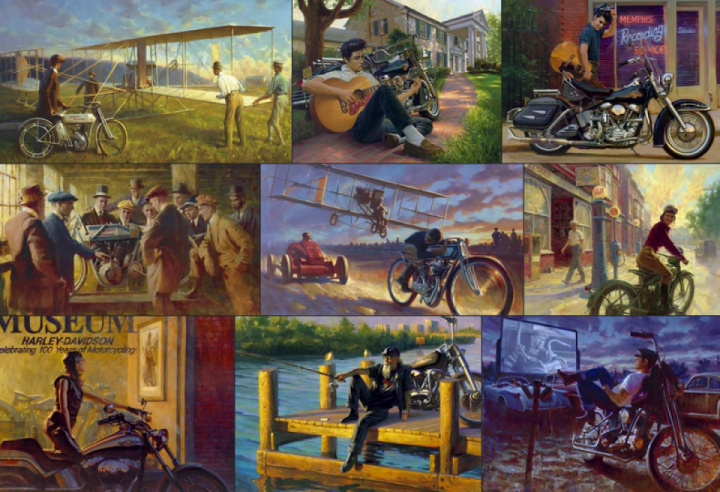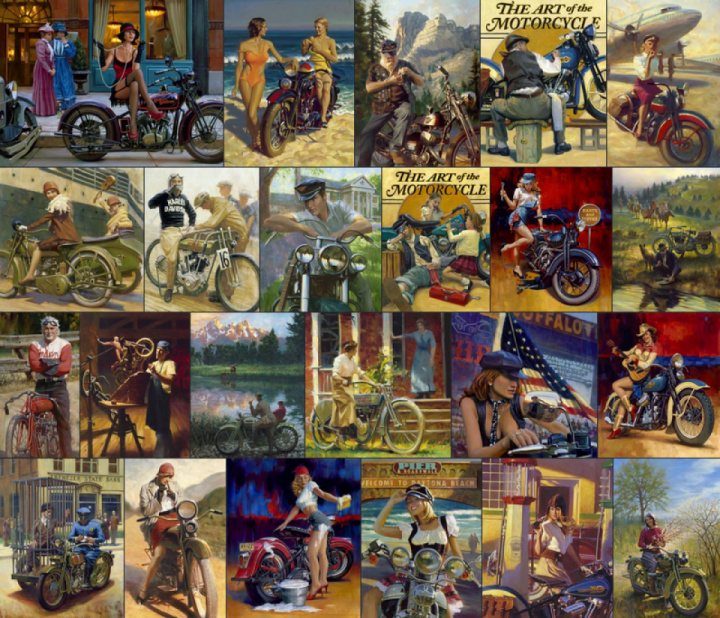 Join the community of motorcycles and people
Moto Riders Universe app is the best way to stay informed about what's going on in the moto community — whether it's finding a good news, planning a local event, or sharing safety tips. There are so many ways our moto-buddies can help you, just use this easy way to connect with them.