In a social media driven world of likes and follows, retweets and shares, it is often the big egos with the flashy personalities that stand out the most. But then there are those who truly let their work do the talking and it's their talent and ability that ensures they're a mainstay of their chosen industry. In the world of custom bikes, few fit that mould quite like Industrial Designer and Builder, David Mucci. From a young guy with a small blog to one of the game's most important players, he's often tackled the unloved and unconventional to deliver spectacular results. Now he's turned his attention to a modern classic, and this 2006 Ducati GT1000 by Moto Mucci has been reimagined in a way that lifts the esteemed steed into a stratosphere of its own.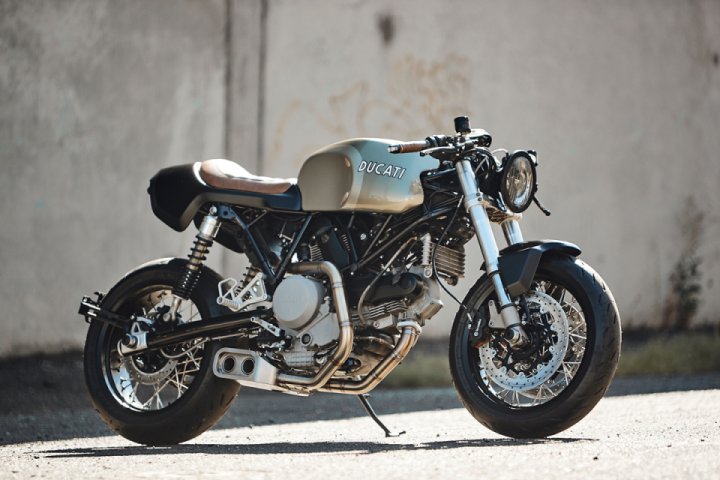 More than a decade ago Dave started building a Honda CX500 and it became a big part of his blog as he reshaped the plastic maggot into a stunning machine. Anyone building a CX would no doubt have drawn inspiration from his work, drawings, and design ideas; but little did we know that at the time he was just a young guy studying industrial design. That's the measure of the man's talents, they defy his age, and now turning his gifts to the gorgeous factory Ducati, he had a new challenge to conquer. "The philosophy for this build was tasteful moderation. My aim was to elevate the visual, performance, and rider interaction points of the bike without losing the Sport Classic appeal that made these so iconic."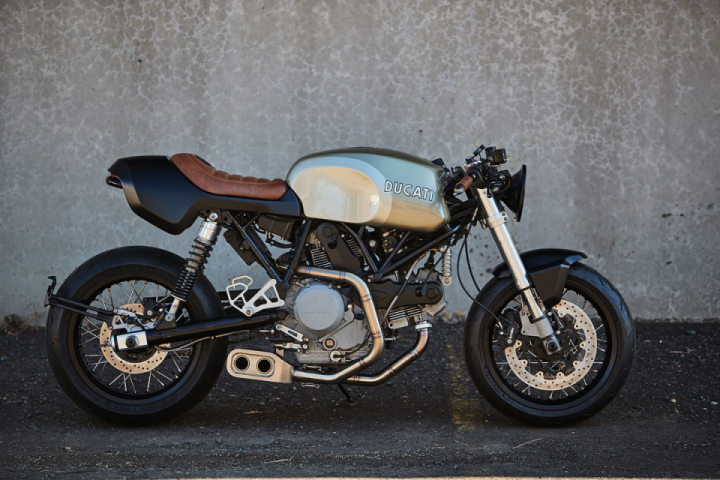 Unlike many of us who just rip into a bike and then come up with some sort of design and build direction, Dave is incredibly methodical. Everything starts on the computer, with sketches, photoshop, and CAD all used to create every part and the final product before he lays a hand on the bike itself. The first pieces to come to life, are the front fender and tail section. "I started this process by 3D scanning the chassis with a Structure Sensor scanner and designing the parts in CAD. I took 1″ sections from the CAD to make templates and then hand-carved the designs from high density urethane foam. The foam pieces were coated and used as plugs to make the fiberglass moulds that the final parts were pulled from."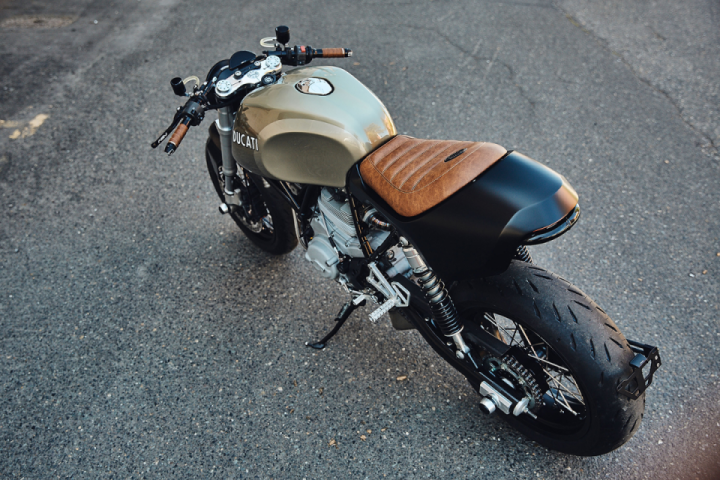 What you get are totally custom items, with a unique design and yet have an OEM level of fit and finish. But a tailpiece isn't much good without having something to sit on, so Dave rolled a seat pan out of 3003 aluminium and added structure and strength with the help of a bead roller. To shape the seat itself, foam was placed on the bike and worked from here so that he could get the exact lines he was after. This was then sent out to the uber talent that is Ginger at Newchurch Moto, who stitched together the gorgeous brown leather seat and matching grips; class and style.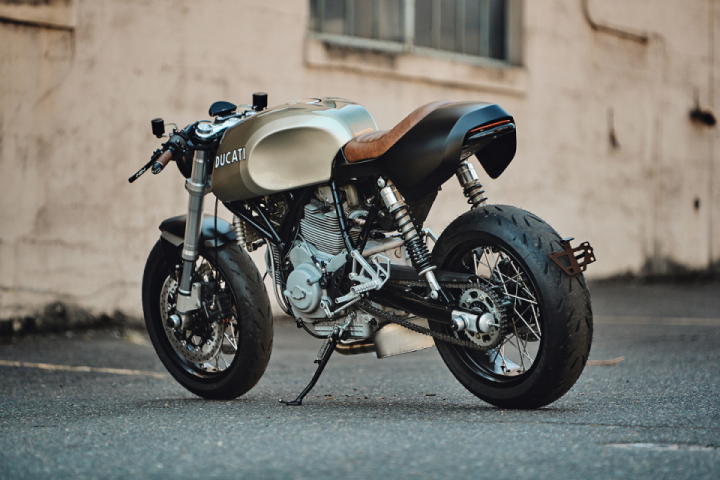 Next, attention was turned to the headlight, and it is here that you can appreciate Dave's exacting measures and see why big companies use his skills in product design and development. "I designed the headlight bucket in CAD to work with the internals of a Hella Black Magic 500 light. I then conducted some thermal tests to see how hot the light got inside its original housing and began searching for a 3D printing filament that would withstand the heat. I went with a carbon fibre and nylon composite."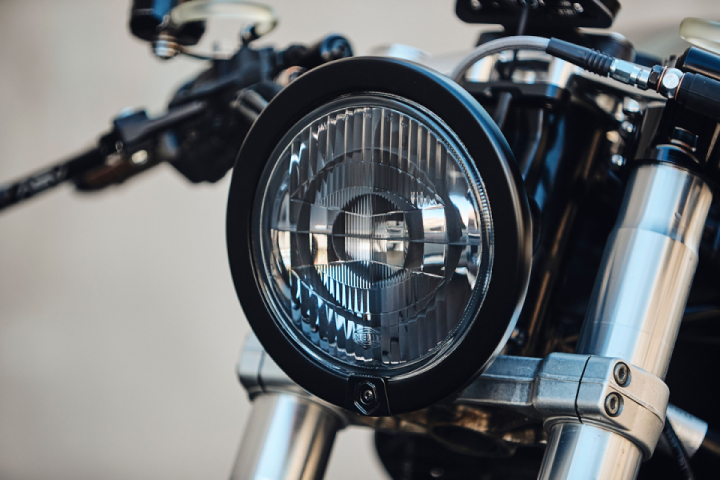 The rest of the electrics package is just as good, with everything from a custom recessed LED taillight to an industry leading Motogadget Motoscope Pro for the display. Whether built or bought, every part is of the highest of standards, like the custom aluminium rear caliper bracket that helps to mount the Dosiduro carbon fibre floating license plate arm. With Brembo brakes and quality suspension from the factory, Dave made sure the controls were first class, using Woodcraft rearsets, Rizoma clip-ons, and ASV levers. But we really have to get to that exhaust!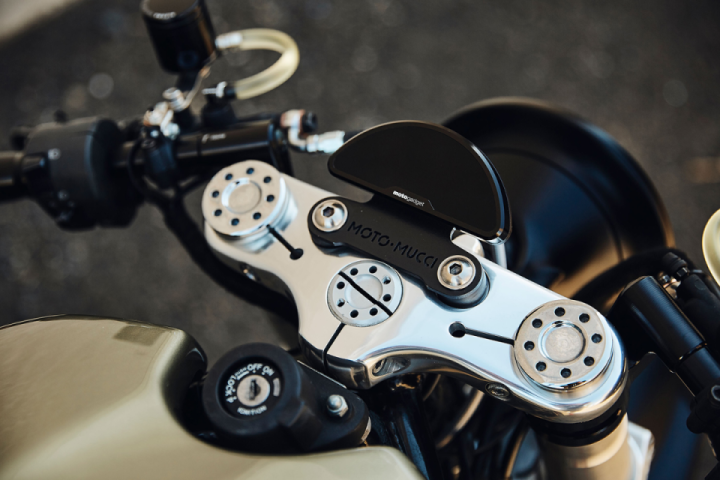 "I researched internal baffle style mufflers like the Magnaflow to design the muffler box. I used a combination of CAD and cardboard templates to mock up the size and placement. It builds back pressure and cuts down on sound by forcing the exhaust through a series of compartments. The gasses then pass through some short sections of perforated tube wrapped in ceramic fibre insulation before exiting the twin tips. The whole system is TIG welded out of T304 stainless steel using a mix of mandrel bends and pie cuts for the header tubes."It's a thing of absolute beauty and to make the most of it, the Ducati Performance ECU has been reflashed to suit.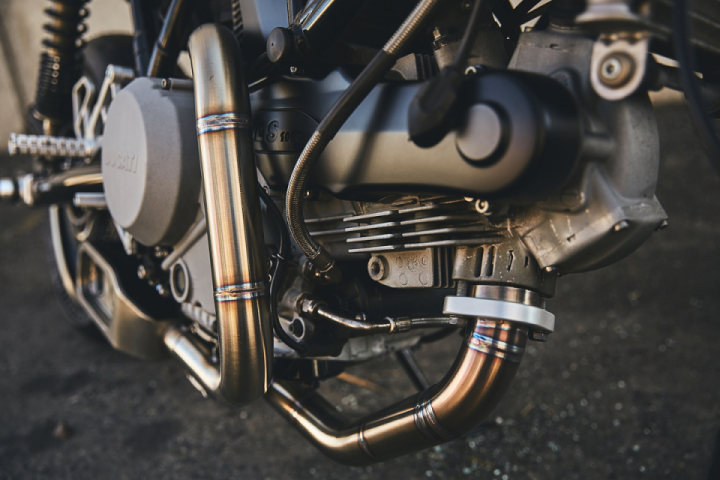 Such a classy build requires a high-end paint job, no neon graphics here, and PDX Paintworks laid down the two-tone pearl and satin black to perfection. To match, the aluminium rims have been anodised in the same black, rebuilt with stainless spokes, and then wrapped up in quality Michelin Power RS tyres.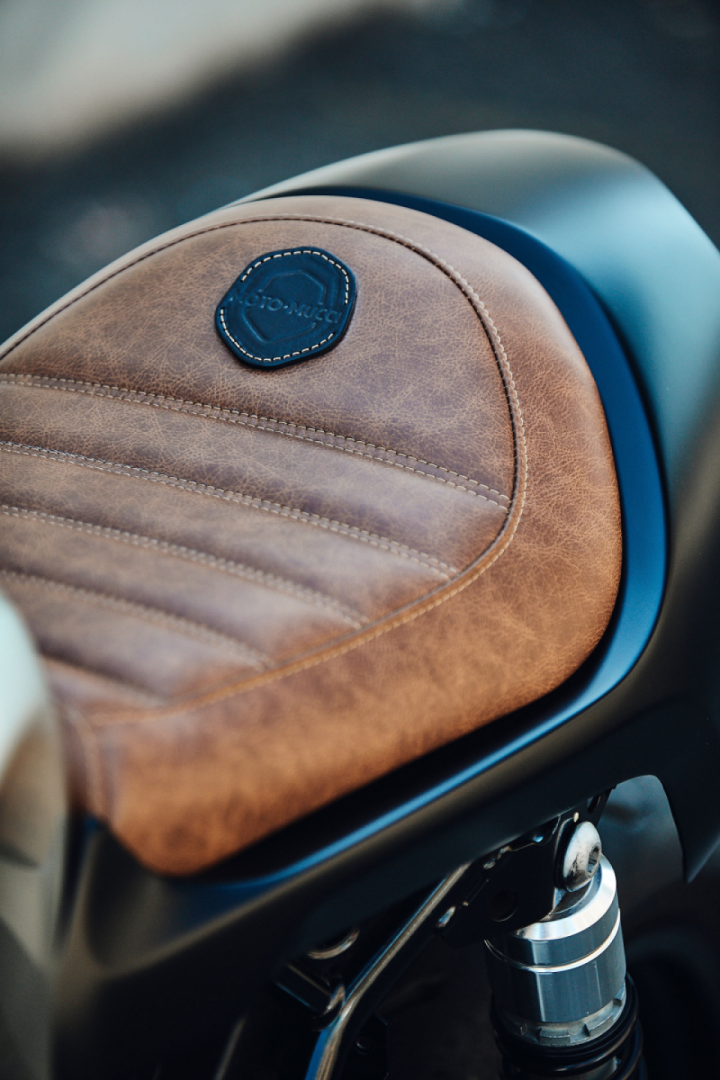 From a football field away, the average punter may not pick up that this Sports Classic has been changed much at all but keep getting closer and you realise the devil's in the details, as Moto Mucci reimagines the revered Duc to a whole new level of perfection.
Sourse: pipeburn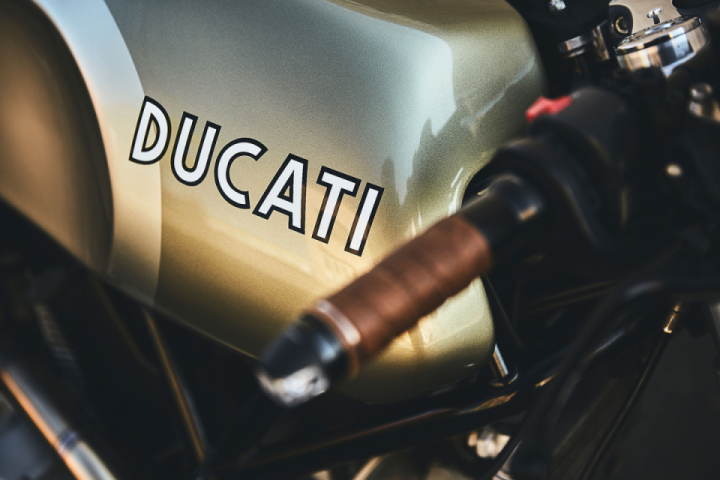 #Ducati #Moto #Bike #Custom