The Rotobox brand has expanded its line of carbon-fiber motorcycle products and introduced a product called the Rotobox Bullet at the recently held EICMA Motorcycle Show in Milan. These are thin-spoke ultra-light forged carbon wheels. Rotobox is one of the leading companies in the development of ultra-light high-performance carbon-fiber car wheels. As they say about this brand, this company doesn't follow the trends but establishes itself.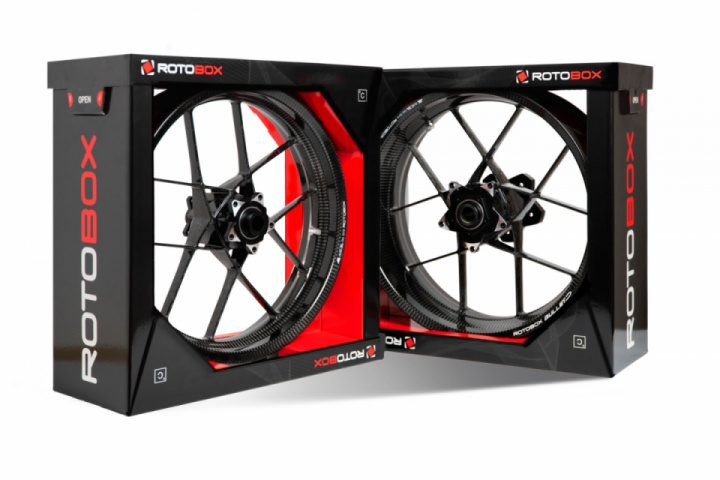 The new Rotobox Bullet ultra-lightweight wheels are available in several configurations. They can be used both on the track and during normal driving, and they can be put on almost any model of a sportbike. Wheels have the lowest gyroscopic effect and give an advantage in speed. And not without reason - after all, they weigh on average half as much as the standard ones. The wheels were manufactured using Rotobox's unique three-component technology - which makes it possible to combine carbon, epoxy and stainless steel into one material. A 2.5 mm thick steel wire is integrated into each side of the carbon disk, increasing the edge resistance. At the same time, the edges of the disc remain flexible and meet the latest safety standards in the industry.
The estimated cost of a set of carbon wheels from the Rotobox brand, depending on the motorcycle model and the design of the wheels themselves, is 3000 euros.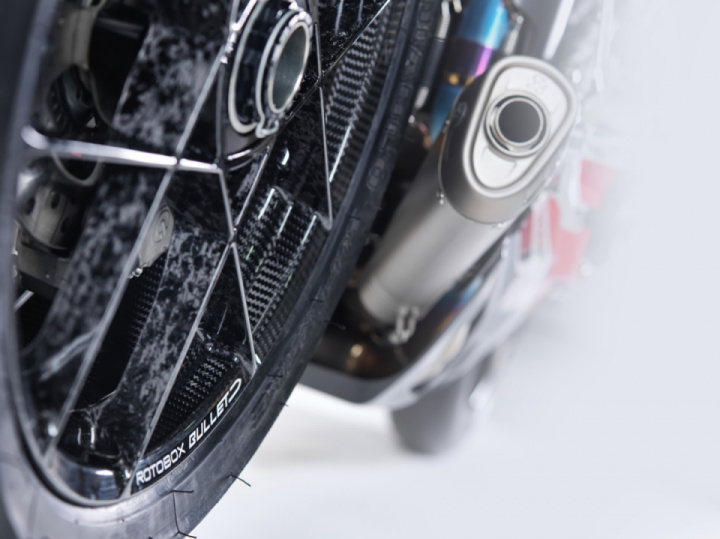 Join the community of motorcycles and people
Moto Riders Universe app is the best way to stay informed about what's going on in the moto community — whether it's finding a good news, planning a local event, or sharing safety tips. There are so many ways our moto-buddies can help you, just use this easy way to connect with them.