The British brand for a reason called its creation Superlight, the device turned out to be light and nimble. The company of the charismatic Stuart Garner showed the world the Superlight combat sportbike, which is charged with an in-line 650cc twin-cylinder engine, obtained by halving a V-shaped "four" with a capacity of over 200 hp from the formidable Norton V4 RR sportbike.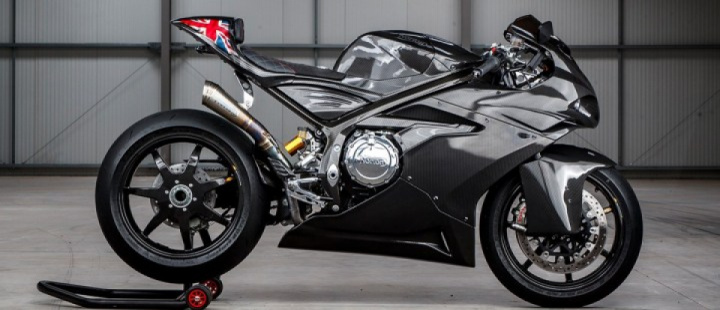 To date, the company has improved this motorcycle. Norton has upgraded its 650 Superlight and installed it in a lightweight carbon frame. The motorcycle is equipped with a carbon pendulum and a carbon subframe. The task was to make a very productive motorcycle, very light. The new chassis weighs 47% less than the aluminum counterpart on the standard model. In this case, the engine squeezes 170 hp. / 75 Nm at 153 kg!
A total of 50 such motorcycles will be released for £49,995, which works out to roughly 64,550$ US
Simon Skinner, a Norton designer, said the carbon frame was identical in size to the aluminum one. The developers wanted to get the same feedback and sensations, so as not to create too rigid a frame. This motorcycle uses the same box as on the V4, so it must cope with the increased engine power. This bike demonstrates Norton's technical capabilities. He is a piece of art.
Join the community of motorcycles and people
Moto Riders Universe app is the best way to stay informed about what's going on in the moto community — whether it's finding a good news, planning a local event, or sharing safety tips. There are so many ways our moto-buddies can help you, just use this easy way to connect with them.