The Kawasaki Zephyr ZR750 classic road motorbike model appeared in 1991 and was targeted at sales in Japan, Europe, and North America. The factory designation of the model is ZR1100A and ZR1100B. The model is the progenitor of the Kawasaki ZRX 1100 and is built on an air-oil motor from the Kawasaki GPZ 1100.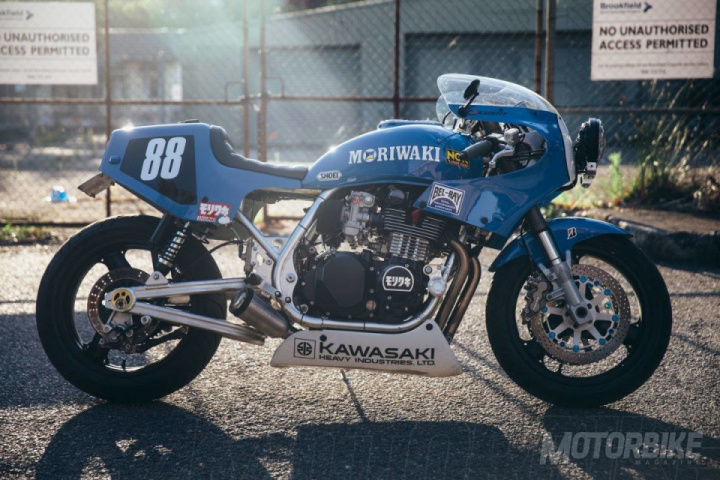 Now many people began to buy motorcycles for hobbies, as riding them or even collecting became good entertainment for many people. This happened and with the motorcycle Kawasaki Zephyr 750. Its technical characteristics make it possible to call the model a prestigious brand and this model is in demand by both beginners and experienced motorcyclists.
Bryan Jordy after buying this model of motorcycle decided to improve it. It was a friend of Bryan who owned a 1991 Kawasaki Zephyr ZR750 motorcycle. His friend bought a Kawasaki Zephyr ZR750 in a shabby condition to repair and give it to his brother. Well, his brother didn't want to, so Bryan took him for an easy $500. It was an impulsive purchase. Initially, Bryan planned to remake it into a "rat" or Bret, under the inspiration of the Wrenchmonkees, while holding a small budget. Bryan bought CR29 carburetors from someone at Sydney Café Racers to convert the motorbike to "mechanical feed."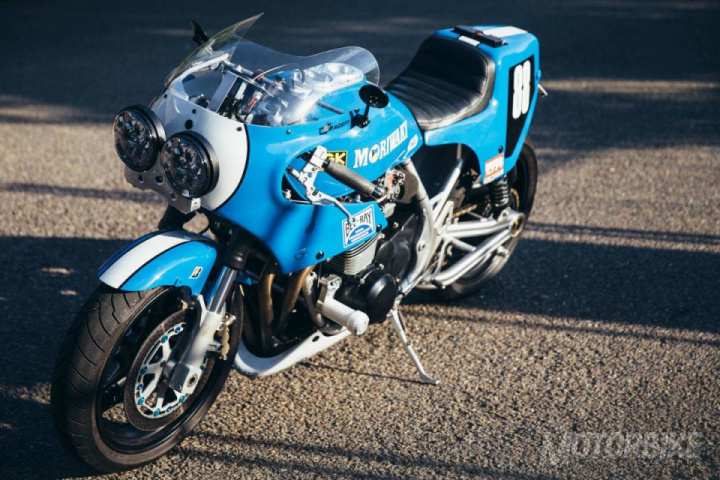 When the image of the project began to take shape, Bryan accumulated a bunch of photos of retro racers, and he realized that this is the direction he wants to go. Bryan was thinking about the old "naked" Z1000 Superbike in Moriwaki's livery, but the endurance style hooked him and Bryan chose it. The whole project rests on these headlights. Finding the right headlights was not so easy. Bryan was looking for parts from a Porsche 911 or something similar. Helped out Daniel Stern Lighting from the USA. This model is RHS certified, has the right diameter and the right thickness to sit not too far from the fairing. From this moment, every detail has been examined in great detail. About 6 months of hardcore purchases in the USA, Germany, Japan, Sweden, Great Britain, and the new motorcycle is almost assembled.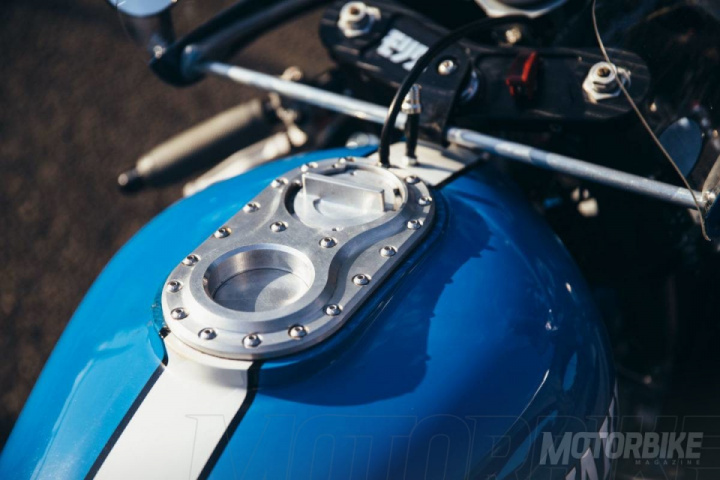 This motorcycle is the fruit of teamwork, and Bryan trusted the work to those who were best suited for this task. Darren from DNA took over the facing, exhaust and all the custom small things. Harley at RB Racing cranked up the replacement of brakes and pendulum while Pete from Cutting Edge finished painting. Dave from Badarse Trim Co sheathed the seat, Ron from Flywheels went over the engine. Enrique from Sydney Motorcycle Transport repaired all remaining. This motorbike is a real Frankenstein. In addition to the aftermarket, it has parts from the ZRX1200 (pendulum and rear brake + wheel), ZXR750 (front fork), GSXR750 (front brakes), etc. All of them are specially selected to achieve a certain look or to be combined with other parts.
There is no other such motorcycle. The color tone changes depending on the lighting. Open battery, racing neck, round dash panel, round taillights, round headlights, original parts in different parts of the motorcycle. This motorbike is loud, not very comfortable, but this is where all the fun is.
Credit:motorbikemag.es