Harley-Davidson Servi-Cars are indelibly associated with police departments and were part of the American urban landscape for 42 years, specifically from 1932–74. Their most common use was for parking enforcement, and they were never really intended for highway use. The 750 cc side-valve engine dated to 1929 and featured large cooling fins so it could idle around town without overheating. The rear wheels were spaced 42 inches apart so that the rider could follow car tracks in snowy or muddy conditions. The Servi-Car shared another characteristic of police bikes in that it had left-hand throttle, allowing for policemen to draw their sidearm as they rode. This meant the gearshift was switched to the right side, as well. Behind the rider's Meisinger saddle, the Servi-Car's lockable box is large enough to carry additional supplies and tools.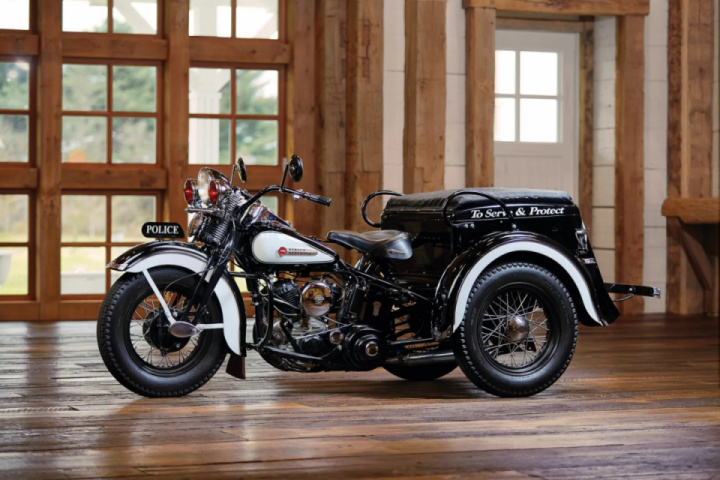 The box on this example reads "Oakland Police Department" along with the honorable slogan "To Serve and Protect." Ahead of the handlebars, the Harley-Davidson is equipped with red lights and a siren. This Servi-Car is an original police bike, supposedly bought new by the Oakland, California, Police Department. Furthermore, it was reportedly purchased from the oldest Harley-Davidson dealer in the country. Long in the collection of Steven Saslow for 25 years, it later exchanged hands in March 2011. However, before being acquired by the current custodian, the Harley was restored by Gary and Bob DeVincent in Provo, Utah, with the help of Bill's of Berwick, Pennsylvania, rebuilding the engine and transmission.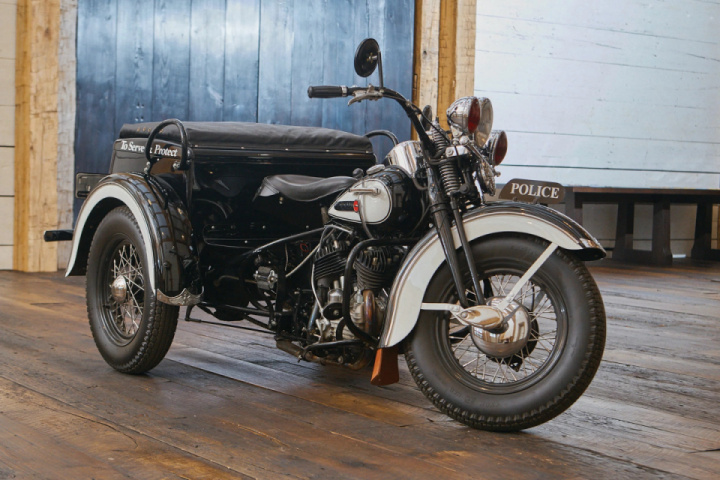 Considering its impressive pedigree and Americana heritage, this Servi-Car is ready for its next discerning owner and would be more than welcome at all Harley-Davidson and police association gatherings.
If you'd like to read more or register to bid you can click here to visit the listing.
Photo credit: Matt Reese ©2019