The superbike is a special project developed and built by Daan (@Daan99999). It has a 2018 1290 Super Duke R engine making 177 hp and all the latest electronics. The rider will try to make the KTM RC 1290 street legal.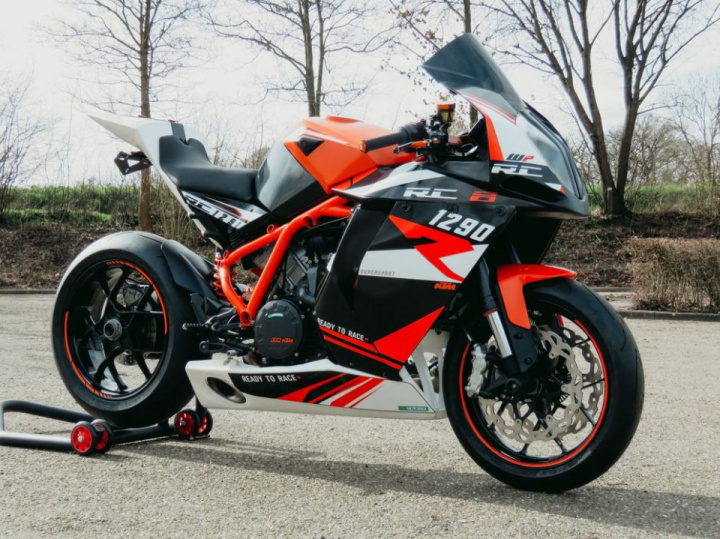 It's his third KTM bike he built by himself after a supermoto KTM SMC-R 690 and a super naked KTM 1290 Super Duke R Special Edition with a custom made front end. KTM doesn't have a big superbike in its motorcycle range. The supersport model range only includes the RC 125 and RC 390 models.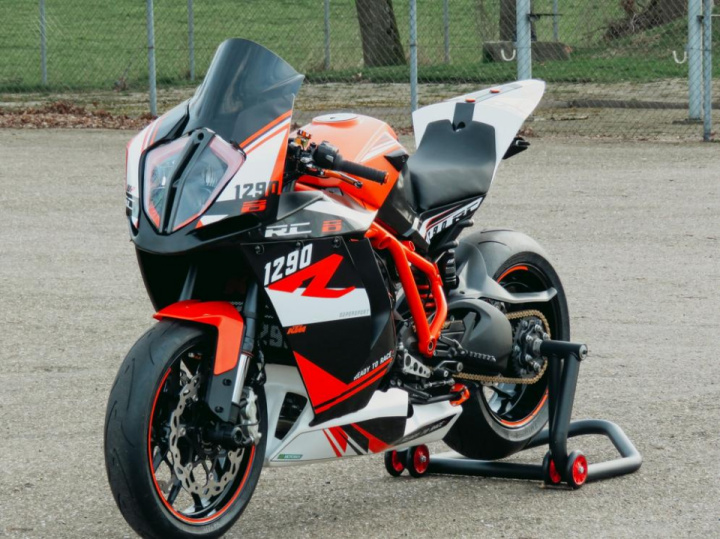 So, what we are looking at? Well, the bike's name is KTM 1290 Super RC8 R and Daan built the superbike in 16 months. The idea for this project began from a statement which Stefan Pierer, KTM CEO, made back in 2015 stating that "if your Superbike is reaching 200 horsepower or more, it's impossible to argue that it belongs on the street. It really doesn't, anymore."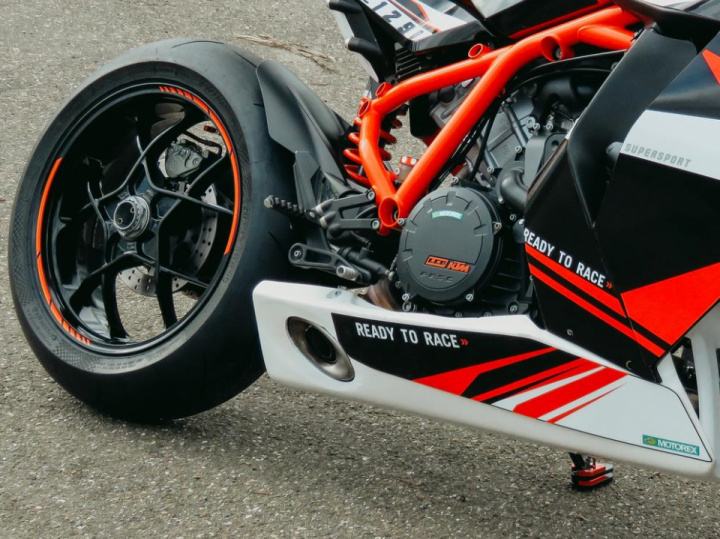 Daan started the project from zero and fitted the 2018 KTM 1290 Super Duke R engine model and all the latest electronics such as:
Ride by wire
cornering ABS
cruise control
Angle sensitive traction control
KTM up & down quickshifter +
tyre pressure monitoring system
KTM performance pack
KTM launch control
KTM track pack with supermoto ABS mode which lets the rear wheel slide and MSR (motor slip regulation)
"I'm thinking what's possible or not, how do I make it, what do I forget, can it be a problem, is the material strong enough? From one idea I went to the next thinking of a solution for days to finally find the right one.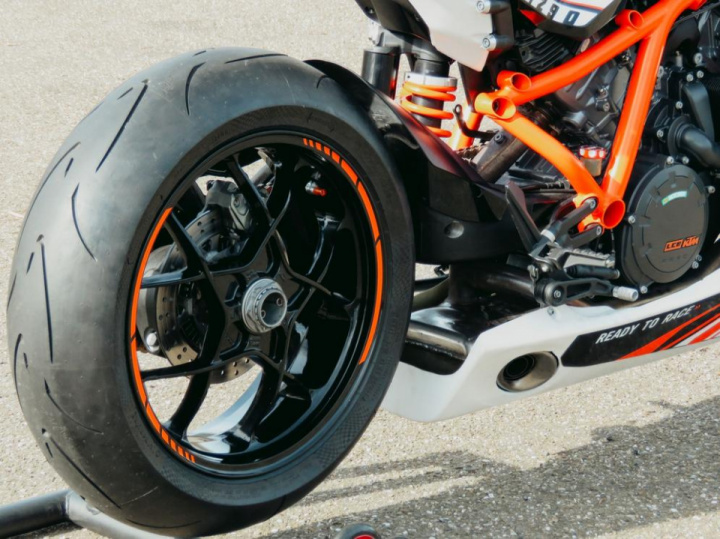 There's one software package available and that's KTM original diagnostic. Had a lot of work to get everything working in the software, only flash the latest update into the motor management ECU. Unfortunately, it's not an open-source software from KTM. It takes a lot of time to figure things out and make moulds for various parts," said Daan.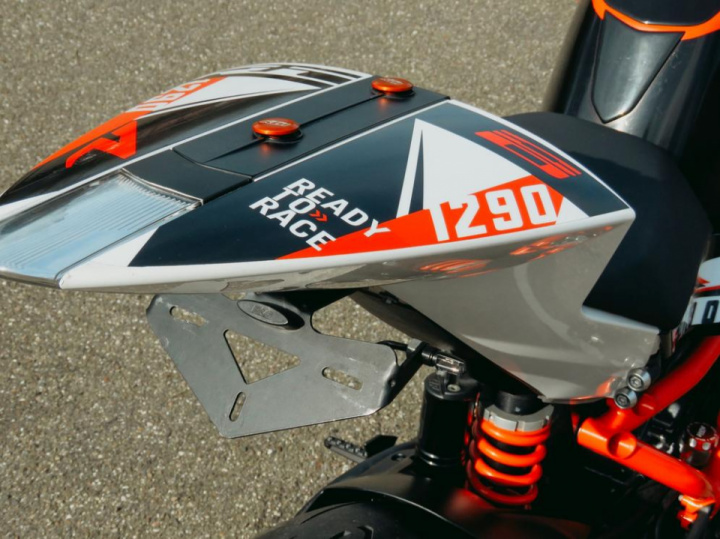 Other features include Super Duke fork and wheels, brake callipers and brake hoses from a Ducati Monster 696, heated grips and parts from bikes like:
Duke 690 R
SMC-R 690
Adventure 1290 R
1190 RC8R
Super Duke 1290 R
Duke 790
Ducati Monster 696
Adventure 790
Credit: Drivemag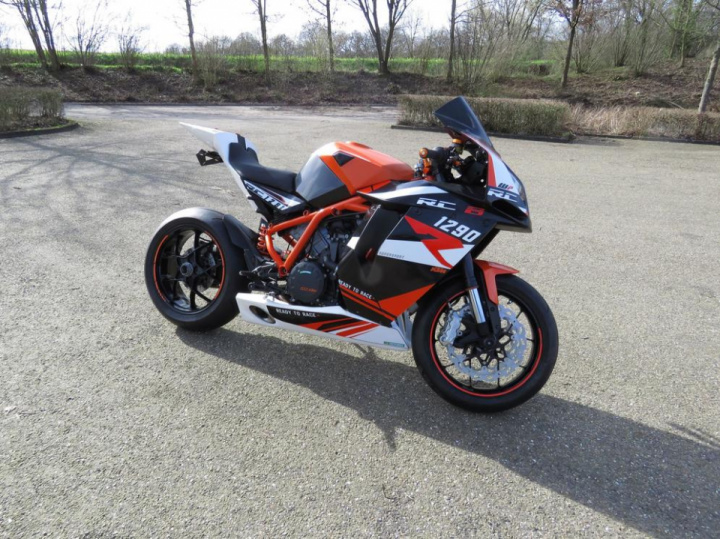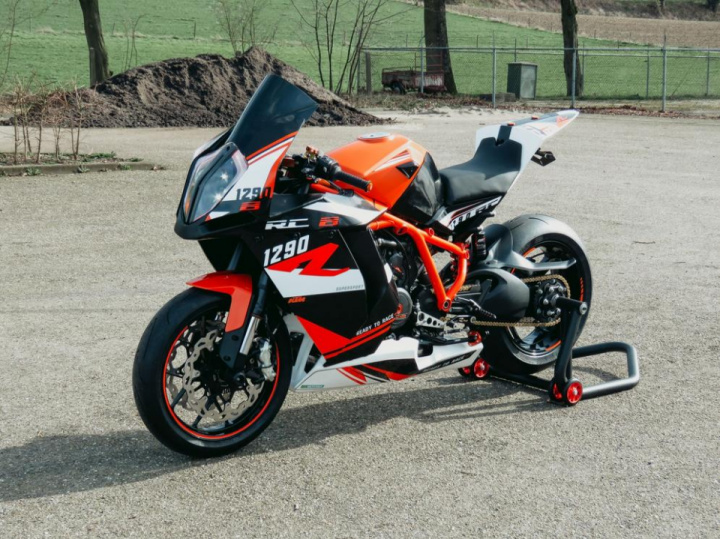 Join the community of motorcycles and people
Moto Riders Universe app is the best way to stay informed about what's going on in the moto community — whether it's finding a good news, planning a local event, or sharing safety tips. There are so many ways our moto-buddies can help you, just use this easy way to connect with them.