Unfortunately for the time being VTR Motorrad has not posted either on its site or on social media that has technical information about GS Motard, so we'll have to enjoy the photos.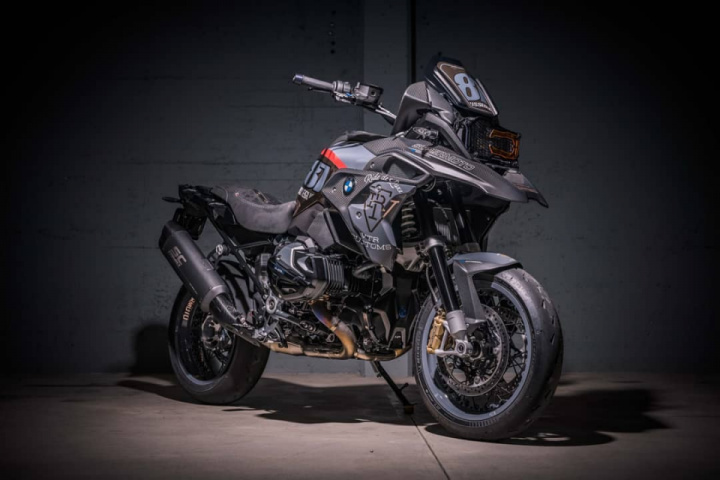 The concept is simple: 17 wheels, minimalist visor, full-body exhaust SC-Project, Carbon pieces, weight reduction of 10-15 kg, special projector, etc..
The BMW R 1250 GS "Supermoto" is not for sale: it is a special made for the Swiss photographer Patrick Usseglio (@usseglio87), who also owns a special based on R 80 RT.