Ohvale continues inevolution of the project born with the GP-0. A project that we have followed since its inception, and then in its various evolutions: from the first 160 up to the 190 Daytona of 2017, and which has enjoyed truly enormous success in its various competitive or more … amateur formulas, given that several pilots of the World Championship they use the small bike (not minimoto, attention …) for their training.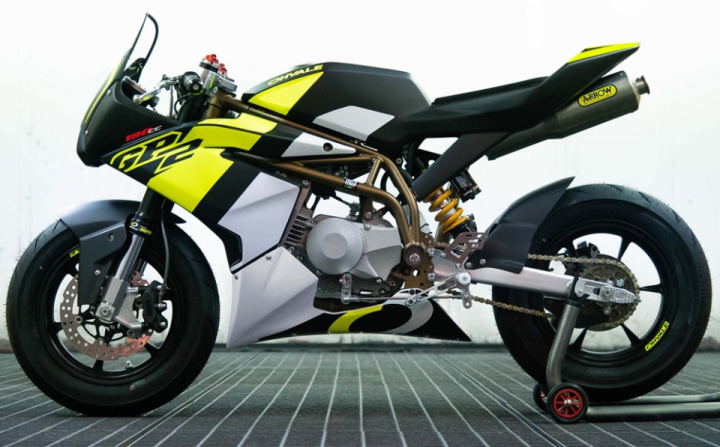 The project, sponsored as always by its creator Valerio Da Lio and developed by two luminaries of motorcycling such as the engineer Mariano Fioravanzo and the test driver Claudio "Caio" Pellizzon, then takes its second step with the GP-2, which will start series production as early as January 2021 – if you want one, hurry up because reservations are already open.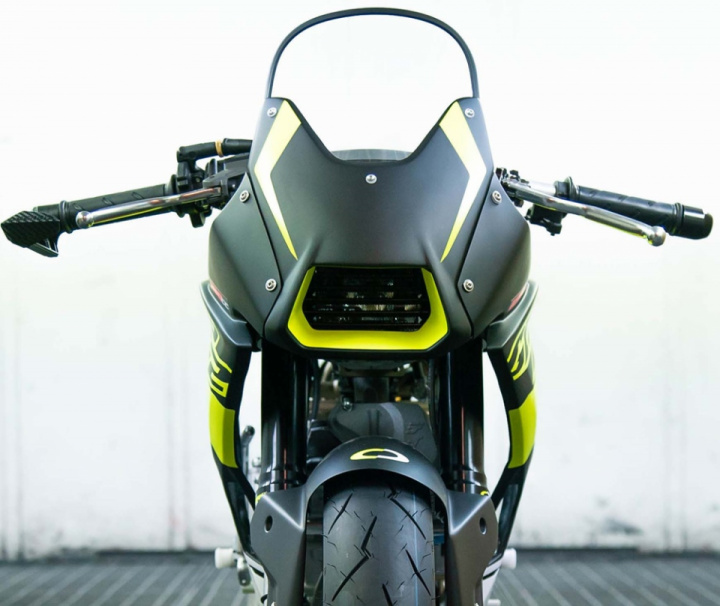 The House defines the GP-2 as the first of a new era: the evolutions, also visually, are important and naturally related to the chassis, because the engine remains the 4-speed Daytona 190.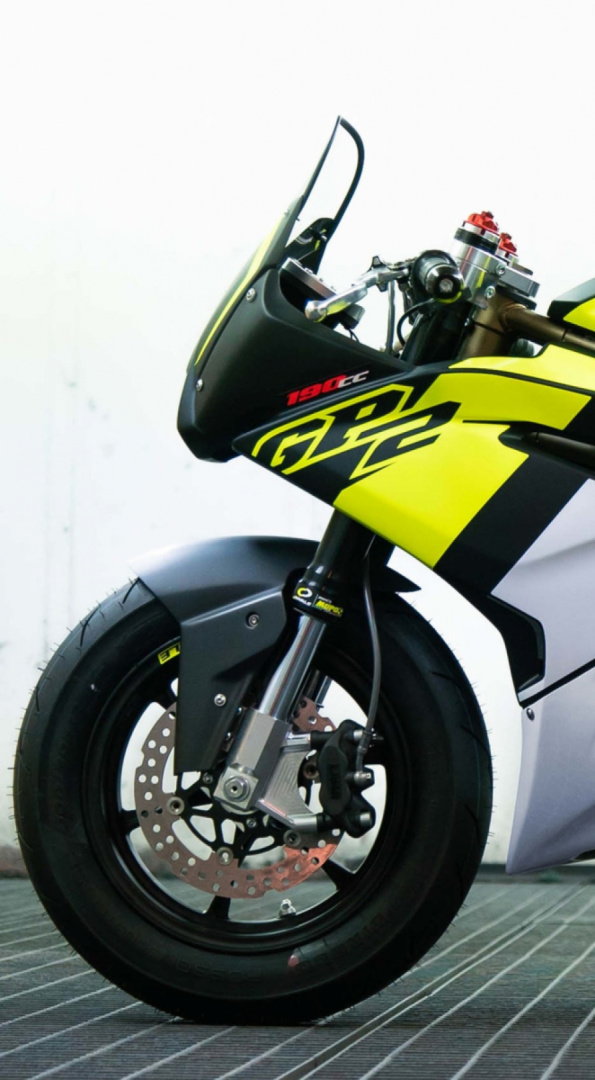 The chassis is new, longer, and with a half-degree more open head angle; inside, the engine has been repositioned to optimize the center of gravity of the bike, and consequently the swingarm pin has been moved to restore the correct chain tension; also the shock absorber attachment on the frame and swingarm (the latter lengthened by 25 mm) has been moved to improve the feeling at low speeds. The steerer now features tapered bearings to improve steering adjustment.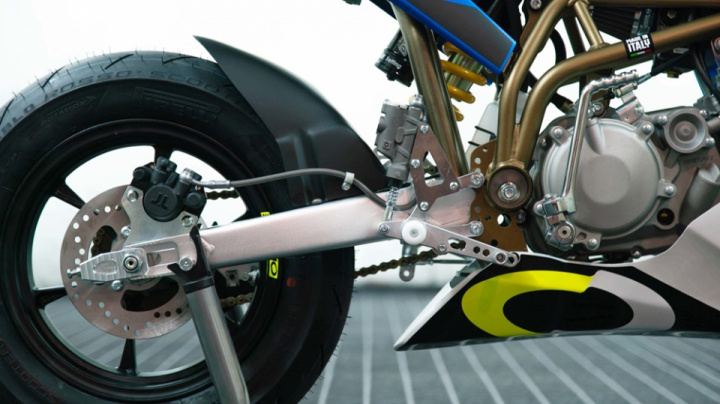 The wheelbase of the steering plates also increases, a solution that allows you to remove the front wheel without removing the brake caliper; the upper plate now has a different aesthetic characterization and allows the adjustment of the handlebars as happens on the MotoGP bikes. The latter also have redesigned collars with a different fixing system that increases their strength. Always in the front end area, the wheel pin is now 15 mm to increase the torsional rigidity of the 33 mm upside-down fork, which now comes standard with preload adjustment and billet foot. A fully adjustable 38mm stanchion unit is available as an option.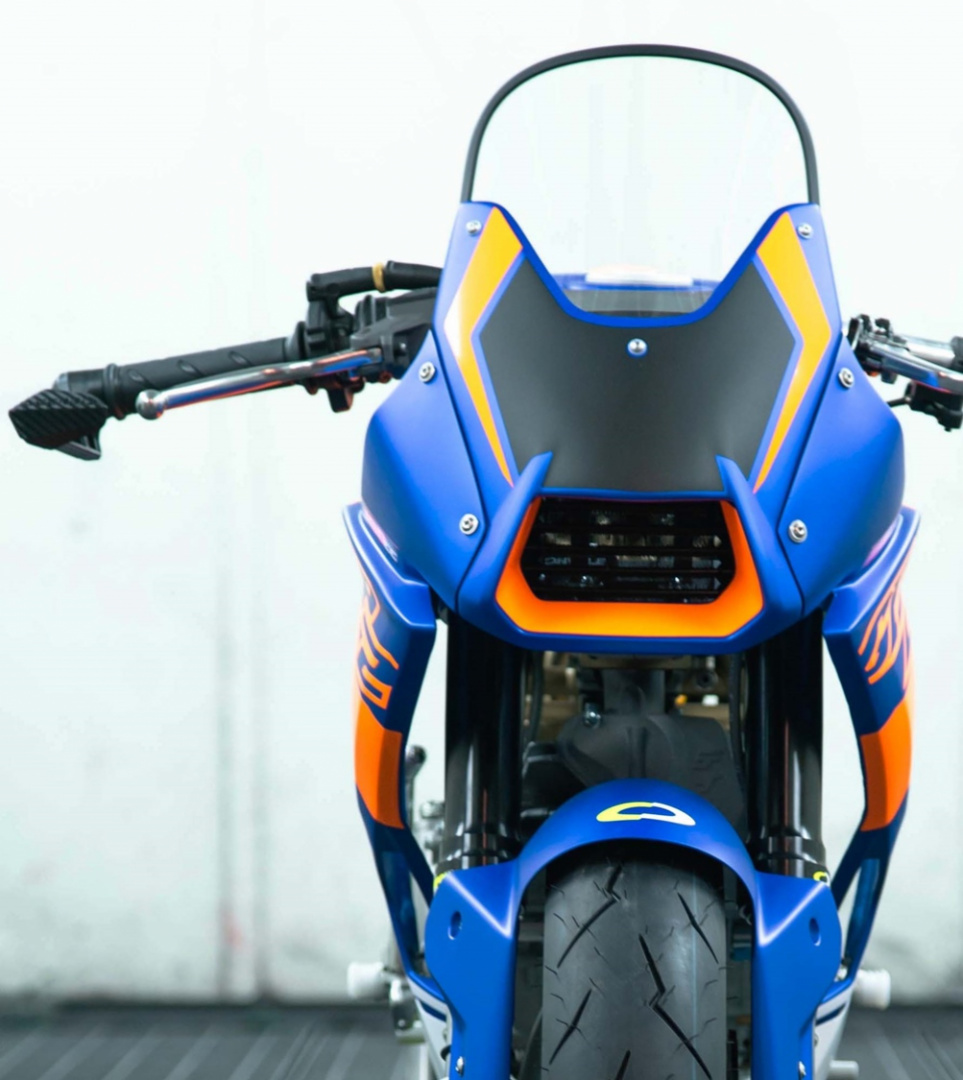 The braking system also changes, marking the beginning of Ohvale's collaboration with the Spanish J.Juan. At the front we now find a system superior to the previous one for braking power and resistance to effort, consisting of radial caliper with 4 25 mm pistons, 220 mm floating disc and pump with longer adjustable lever to improve ergonomics. The rims remain 12 ".
The ergonomics naturally also change, with a different position of the footrests, which rest on new supports, of the saddle – moved both vertically and longitudinally – and of the handlebars that have been advanced. All this involves the adoption of a different fairing, which changes in size and aesthetics, proposed as standard in black and white colors, but widely customizable as usual.
The price increases compared to the previous 190, with a starting price of 6,300 euros including VAT.