For someone out there, a retro-style Tri Glide may be the Harley-Davidson of their dreams.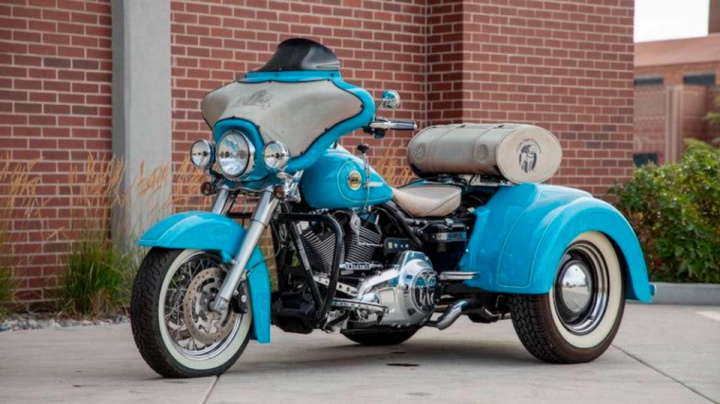 We don't see a lot of custom Tri Glides. Heck, we don't see a lot of Tri Glides, period. When we see one that's been treated to some tasteful upgrades, it catches our attention. When we saw this one, we knew that we wanted to share it with you. We may not post them a lot, but we haven't forgotten about our Tri Glide fans. This one's for you.
We found this 2011 Tri Glide on Hemmings. It will cross the block during the Mecum Las Vegas Motorcycles sale, which runs from January 26 through January 21 of next year. Next year marks the 30th running of that particular auction.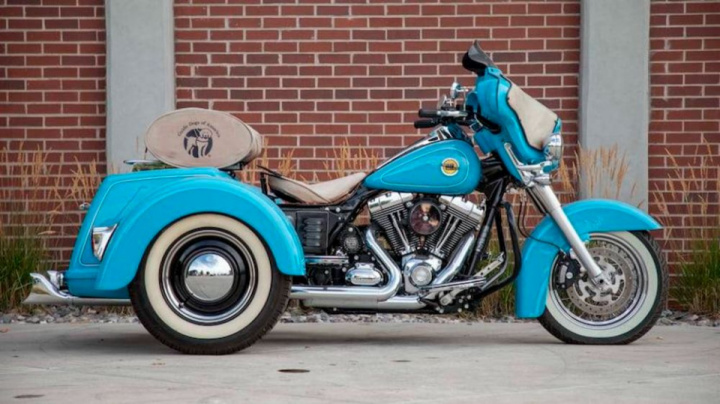 This robin's egg blue Tri Glide has a great retro look that reminds us a bit of the classic Harley-Davidson Servi-Car. The Servi-Car, another three-wheeled machine designed for more utilitarian purposes.
Tribute to a Three Wheeled Legend
Many police departments had Harley-Davidson Servi-Cars, and many Harley-Davidson dealerships used them, too. Maybe your dealership has a restored one on display in the showroom – we've seen quite a few in our travels.
The Servi-Car was one of the longest running Harley-Davidson models ever. It remained in production from 1932 to 1973. The Tri-Glide could be considered a tribute, of sorts – but it's a whole lot more fun.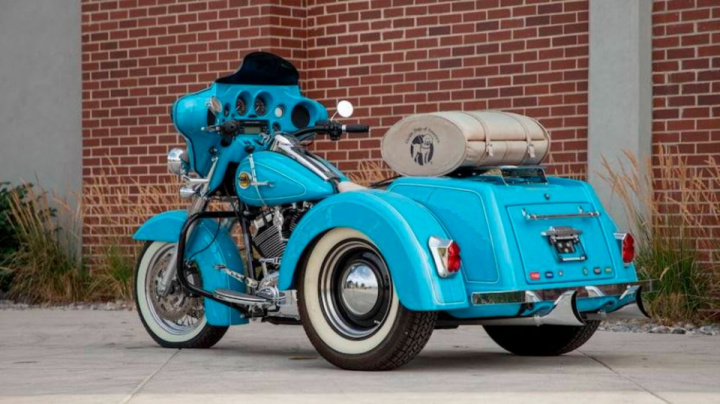 Besides the light blue paint – a suitably old-fashioned color if there ever was one – there are a lot of other great details that make this late model Harley look like a treasured relic from a bygone era. Most apparent to us are the whitewall tires and steel wheels with chrome center caps and trim rings.
We also like the fishtail exhaust tips, and the jockey shift conversion is a nice touch. The cream colored leatherwork complements the whole package well, and the vintage-style Harley-Davidson badges are an ideal finishing touch.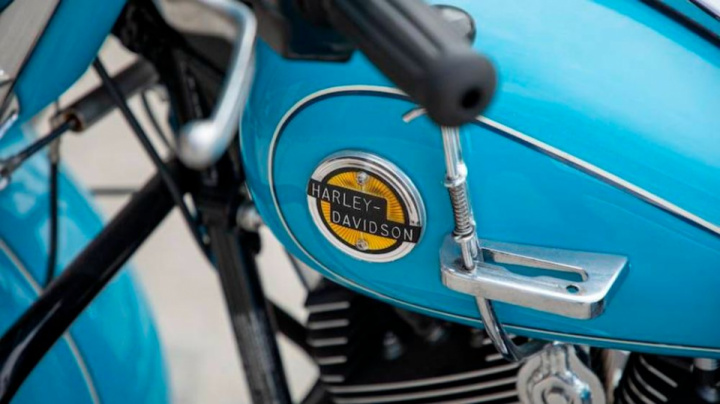 We can't imagine many things better than having a classic-looking bike with modern performance, comfort, and reliability. We're not sure how much this will sell for at auction, but we're going to go ahead and say that it will be worth every penny.
Photos: Hemmings, Text: hdforums