In drag racing there is an old saying: "There's no substitute for cubic inches." It is certainly an ideal that Tony Starita took to heart when he chose a power plant for Illuminati, eventually opting for a R&R 139ci billet V-twin.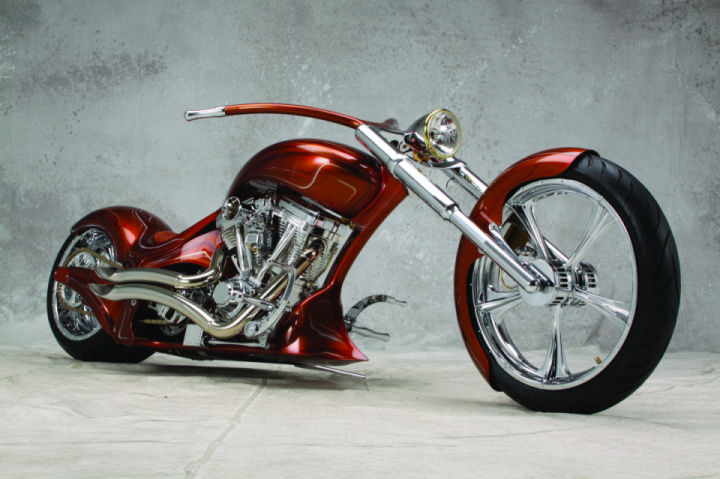 He carried the extreme theme through to the wheels, which he ordered before he started the build.
The 18 x 10.5 rear and 21 x 3.5in front from Xtreme Machine are the only ones of their kind in existence and have been set-up to carry dual 360 Brakes at the front and a JayBrake four-piston mounted on the transmission output at the rear all operated by a single foot control.