If you're a moto gearhead, you may recognize the name Efraón Triana. Until recently, Triana was the head wrench at Cafe Racer Dreams, one of Europe's most prolific and hotly desired custom racing shops. Now the Spaniard has a new venture: Pan Speed Shop, and they're debuting with a custom BMW K1200S that looks like something out of Mad Max.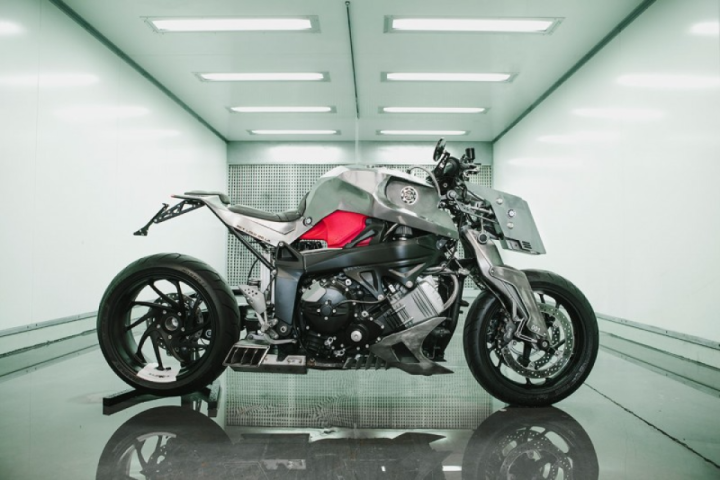 This savage roadhog reimagines BMW's classic four-cylinder K-series as something decidedly more rude and ruthless. Triana's Madrid-based team, which includes friends Peter G. Tapia and César Serrano, have stripped the K of its bodywork, exposing the offbeat German engineering lurking beneath. Pan upgraded the OEM front suspension shock with a Hagon shock, but left the punchy main frame, wheels, and anti-lock brakes in place. Triana wanted to take advantage of the technical features of the original motorcycle and performance, he explains. "I never wanted to undo the work done by the engineers at BMW."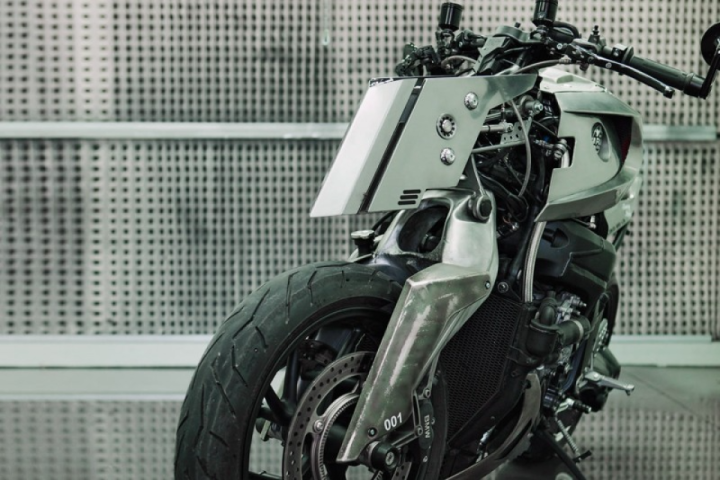 But he let his imagination run wild on the bike's design. Drawing heavily on science fiction influences, the Pan custom has angular paneling that exposes moving parts typically hidden behind a fairing. The perched tail section houses a military-inspired seat and a discreet LED taillight, while the headlight really catches the eye: Dual Xenon lights are mounted in a hand-made housing, and then hidden by a pair of blinds that open automatically when the bike is switched on, thanks to small electro mechanical actuators. Even the turn signals are custom: LED strips that flank the headlight.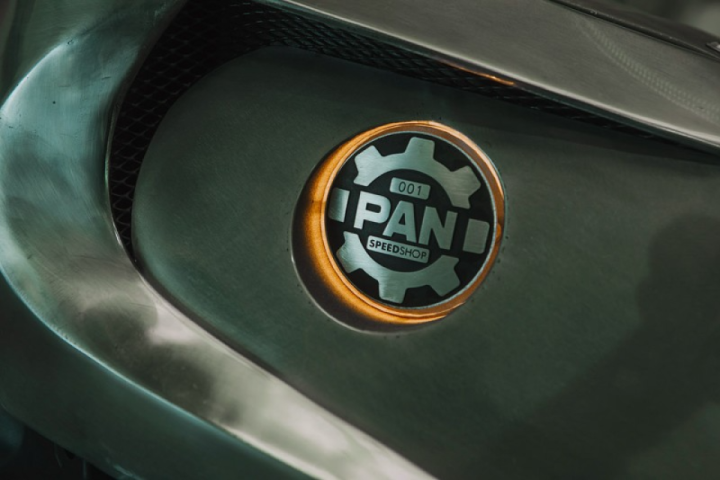 Triana rewired the bike around a Motogadget m-Unit controller, housed just above the entrancing headlight, underneath a transparent cover. The cockpit now features a digital dash and push buttons with icons, and the controls have been upgraded by Brembo. Vroom vroom.