Kimura rescues old Harleys from their postmortem fates as saloon decorations, museum attractions, and—worse—from having their dissected parts dispersed throughout a backwater of garages to become paperweights, ashtrays, and doorstops.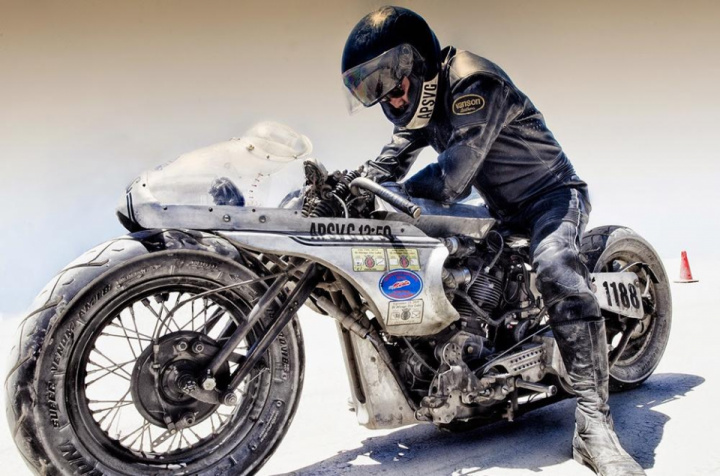 His company, Zero Engineering, based in Okazaki City, Japan, is comprised of a small group of adherents who are loyal to both Kimura-san and his vision. True to the chopper way, Zero's motorcycles also embrace contradictory philosophies of design, in this case a blend of Western and Eastern paradigms. Kimura chose not to follow the parade of shiny, chrome-plated, technologically freighted, and extravagantly painted bikes.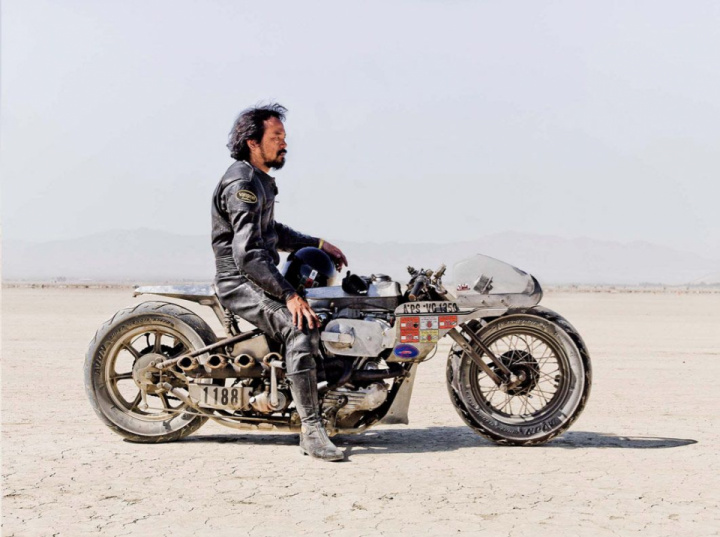 He prefers antediluvian engines stuffed into chopped, rigid, gooseneck frames with an itsy-bitsy peanut gas tanks, leather bicycle seats, big fat balloon tires, wire wheels, and kick-starters. He exposes the mechanical guts of his bikes and virtually shines a spotlight on their prehistoric parts, including drum brake and Linkert carburetors.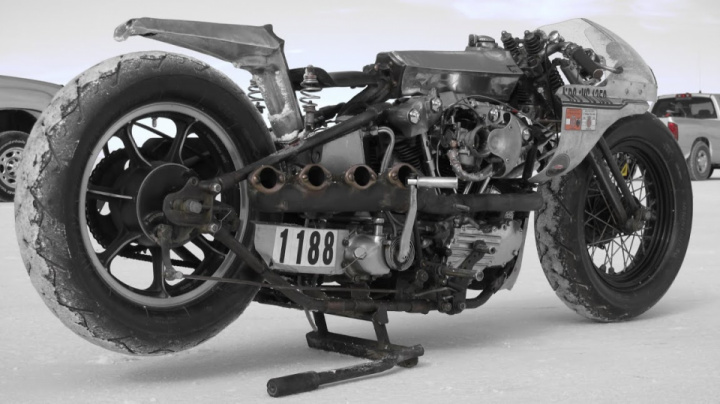 Spike Bike Specifications:
Class: Styling & & Drag Racers
Handlebars / Risers: Clip Ons / Separates
Intake Cover: Custom One Off
Motor Brand: Harley Davidson
Motor Config: Knucklehead
Paint Color(s): Bare Metal
Seat: Leather / Handtooled
Suspension Front: Springer
Suspension Rear: Rigid / Hardtail
Wheels: Standard 40-80 spokes
Credit: [badasshelmetstore]