If you've ever fancied living out a Mad Max style road trip fantasy, the Zeus Custom Honda 300 Rebel Racer wouldn't look out of place in the dystopian Australian Outback nor rolling through the concrete streets of Brooklyn.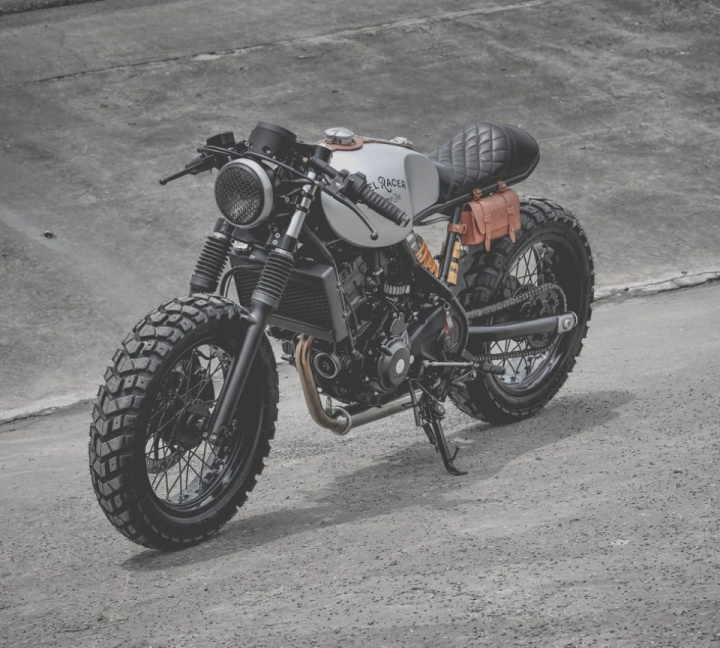 As much of a throwback to the 80s Mad Max heyday, Honda released their Rebel series as a homage to the 250 and 450cc models from the era. They reimagined and re-released their iconic bikes in the form of a 300 and a 500 model. Geared towards avid riders and motorcycle shop enthusiasts alike, the bike is a zippy, vintage inspired number that would look at home in any contemporary setting.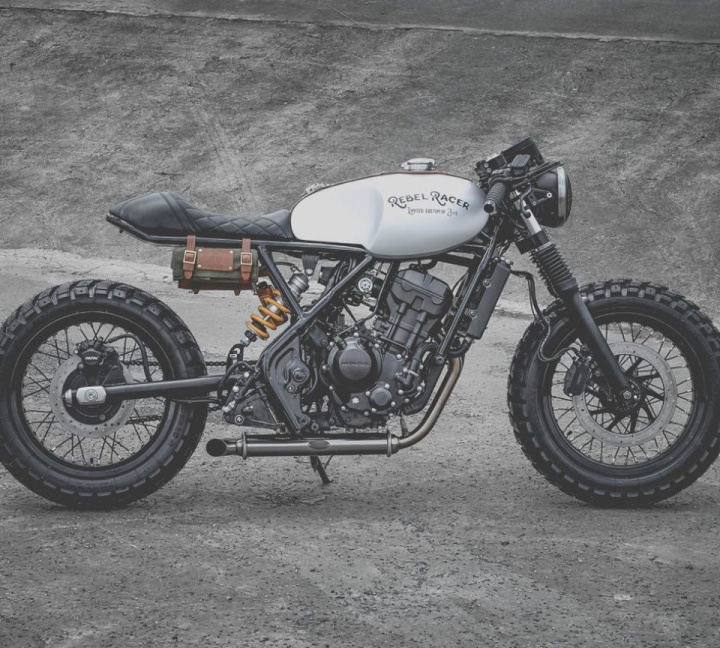 When combined with the Bangkok-based Zeus Customs maestros the bike takes on a totally new appeal. Zeus came on board for a collaboration that turns the standard Honda into a cafe racer, a challenge in itself converting the stock cruiser. By lowering the front forks and adjusting the gas tank, Zeus has produced a brand new subframe that provides the Honda with a classic cafe racer line.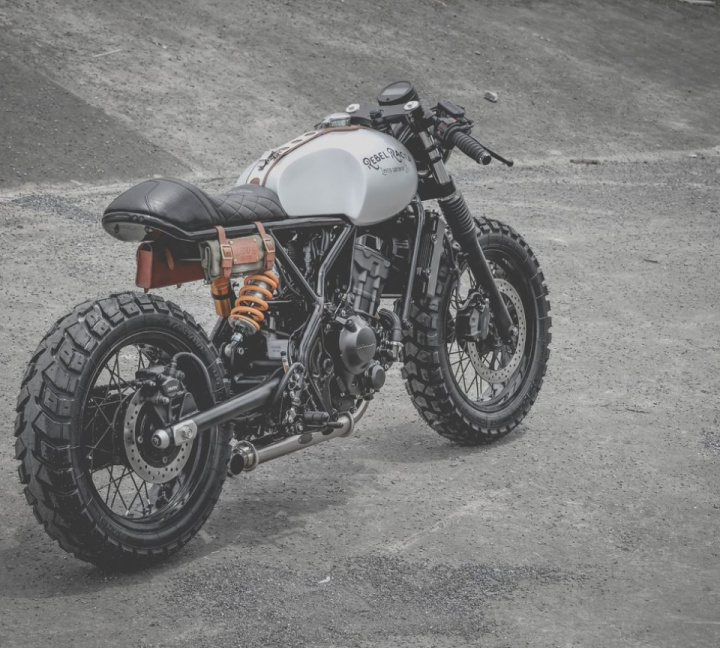 They've also replaced the standard twin shock with an Öhlins monoshock. A new integrated tail light and signals complete the revamp. An extremely luxurious quilted leather seat covers the battery and adds a flourish of indulgence to the rugged, deconstructed silhouette. The Rebel rolls along on custom 17″ laced wheels and Heinena K60 knobbed tires for a smooth and fast ride.
Credit: [zeuscustom]