Widely recognised as one of the most desirable of all factory built 'café racers', the Rocket Gold Star arrived in 1962 along with the first of BSA's new unitary construction range. A combination of - mainly - Gold Star cycle parts and the A10 Super Rocket twin-cylinder engine, the newcomer represented the last of the old 'pre-unit' line rather than a new departure and thus was destined for a relatively short life. The idea of making what was effectively a twin-cylinder Goldie originated with Banbury motorcycle dealer Eddie Dow, who had built up a considerable body of expertise in looking after BSA's high-performance singles. Dow believed that his hybrid would bridge the gap between the end of Gold Star production and the introduction of new unitary construction sports models, and so it proved.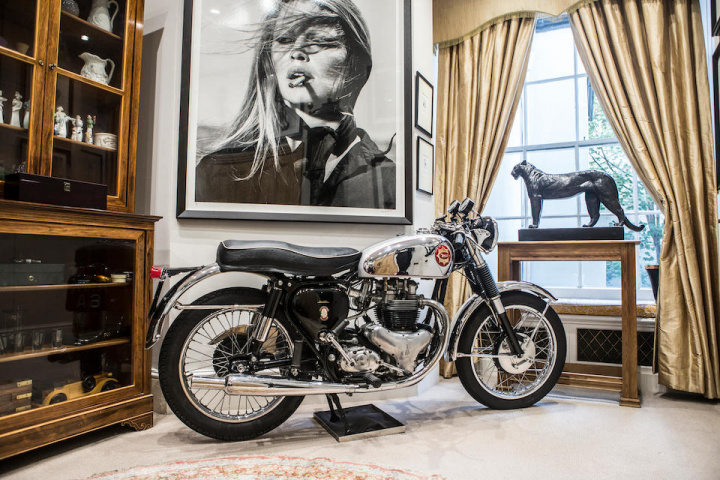 The Super Rocket engine's compression ratio was raised to 9.25:1 for the RGS, the claimed maximum power increasing to 46bhp. But for some reason best known to BSA, the RGS frame was unique, although not that different from the production A7/A10 item, as was the wider dual seat. The model was offered in a number of different forms and with a host of options relating to controls and equipment. Motor Cycle tested a Rocket Gold Star in November 1962, summing up the new BSA as a 'scintillating high-performance road burner: good brakes, excellent rider comfort and docile traffic manners.' A top speed of 105mph was achieved. Around 1,800 Rocket Gold Stars were made over a two-year period and today genuine examples are highly sought after.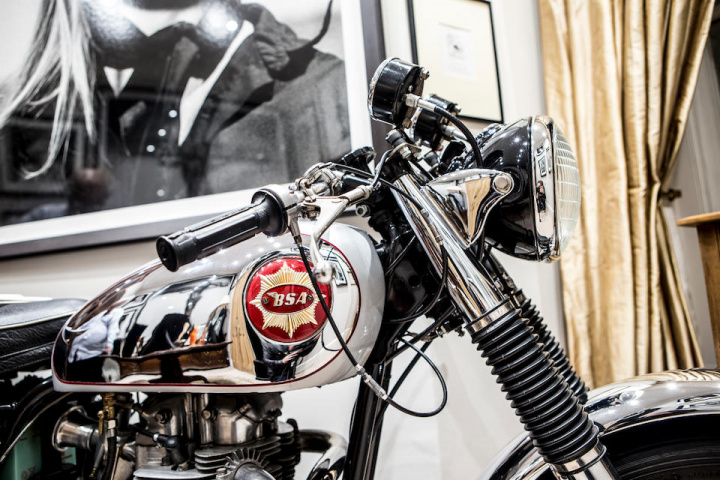 The accompanying VMCC extract from the BSA factory records shows that this Rocket Gold Star was despatched to 'D Shepherd, Enfield' on 22nd March 1963. (It should be noted that the frame/engine numbers are transposed on this document). Registered as a motorcycle combination, 'AMX 6A' was first owned by Stephen James Cockram of London E17. In 1999 the BSA was purchased as a non-runner from a Mr Pat White of London SE3 by Mark Emberson of Maisemore, Gloucester (purchase receipt on file) from whom it was acquired by previous owner Mr Alan Mold in April 2008.
#BSA #Custom #Classic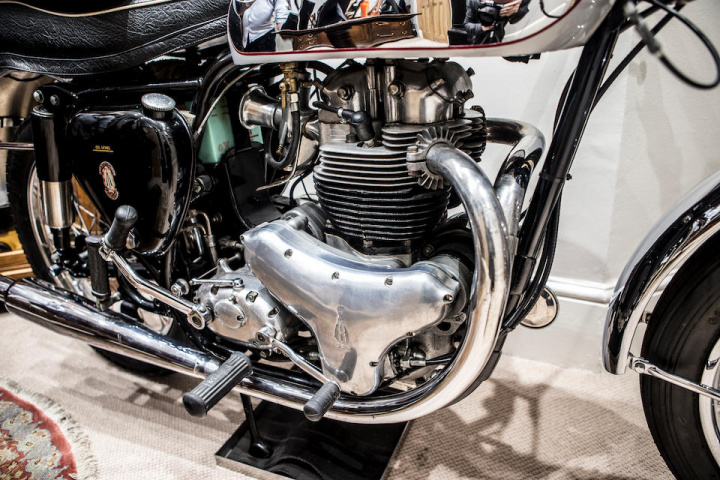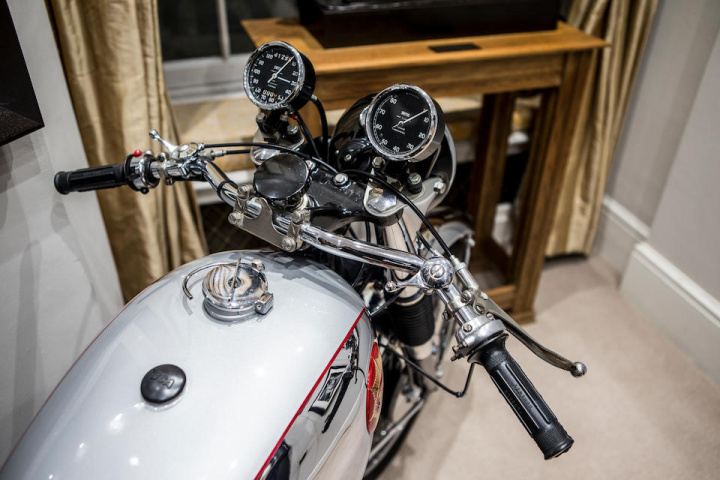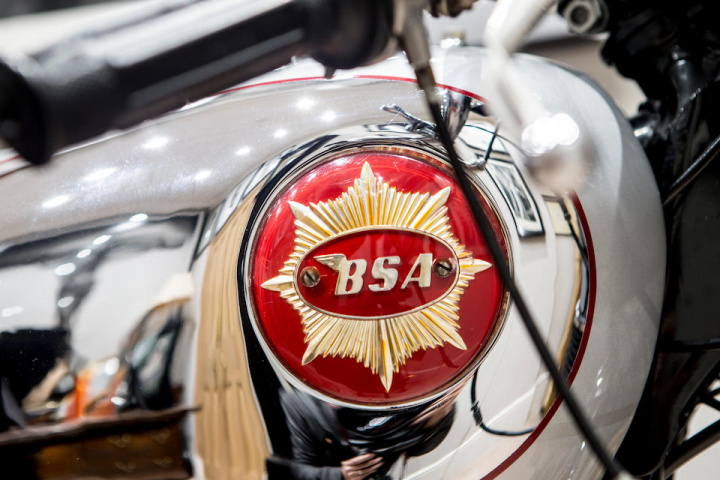 #BSA #Moto #Bike #Classic