A group of charitable volunteers have organised a 62-mile ride this coming September to raise money for the Lincolnshire and Nottinghamshire Air Ambulance, plus both the Lincolnshire and Nottinghamshire Blood Bikers charities.
The Lincs and Notts Ride of Thanks will take place on Sunday, September 4 – setting off from Newark Showground at 10.30am, before following a route through both counties and returning to the same location.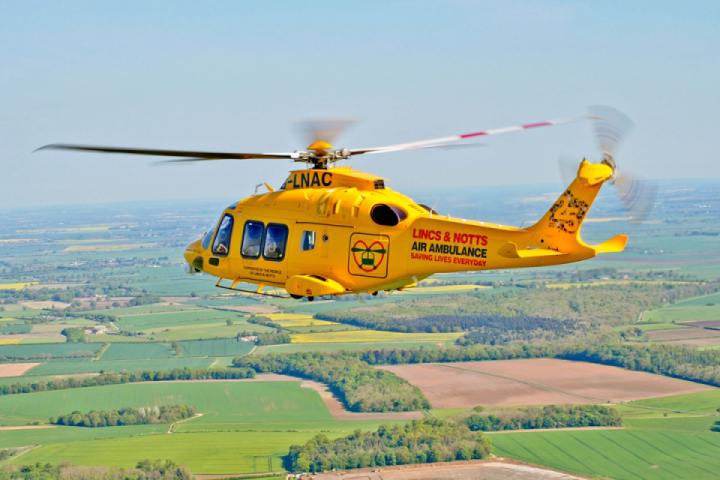 "Bikers generally understand the Air Ambulance is a vital service," says Roland Johns, 71, who's been volunteering with the airborne charity for 12 years and helped come up with the original ride. He's also been a Blood Biker for four years.
"None of these charities receive any government funding," he continued. "They wouldn't exist without the good will of the public. Each shout the Air Ambulance goes on costs around £3500."
The event began back in 2016 as a fundraiser for the Air Ambulance and was originally known as the 'Ride to Save Lives'. The helicopter charity ran the event until 2019, before devising a series of smaller fundraising rides as Covid restrictions eased.
The group ride returns for 2022, but is now being run by volunteers who hope to attract 1000 riders on the day. The last event to take place before the pandemic raised around £11,500 and attracted in the region of 500 motorcycles.
"The event helps give a good name to bikers too," Roland added. "We are out there bimbling along and waving to people and having a good time."
Anyone wanting to attend the event must register online at a cost of £10 per bike. An additional £1.37 booking fee will be added but all of your £10 donation will go to the cause. Click here to book now.
Sourse: motorcyclenews