It appears that the engineers over at Munich are developing a new adaptive aerodynamics for motorcycles. However, instead of using electronics, the patents that have surfaced show BMW engineers adopting a low-tech approach to this instead of using electronics.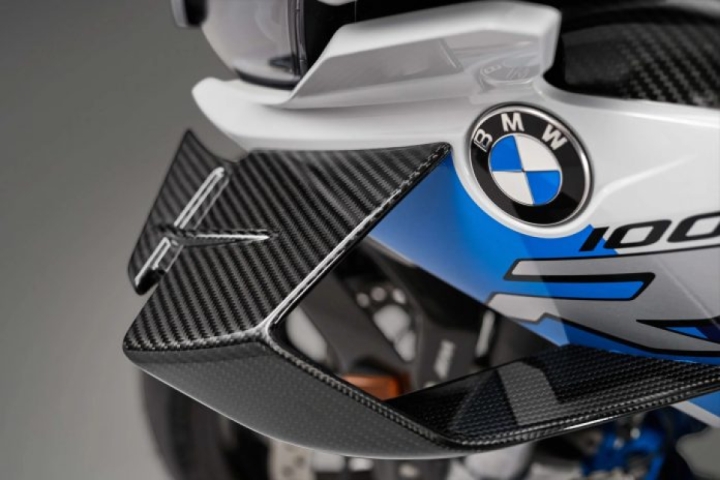 The patents filed by BMW Motorrad show 'adjustable air deflectors' assembly aimed towards improving comfort and overall aerodynamics. Though the design is illustrated using the R1250GS, we're certain this is also applicable to most other bikes.
The concept of moving bodywork to alter aerodynamics, be it for comfort or improving overall aerodynamics, isn't new. BMW already has something like this at work in the BMW R1250RT through its massive front windscreen that moves up and down electronically.
Elsewhere, even Italian brand Moto Guzzi has adopted a similar technique, albeit via variable-position flaps in its V100 Mandello. These are mounted between the rear edge of the nose fairing and the forward shoulders of the fuel tank, and it uses electric servos to shift from being in a streamlined, flushed position to an extended mode that pushes air away for increased rider comfort.
Of course, both these systems in the Moto Guzzi V100 Mandello and the BMW R1250RT uses electronic control and electric servos, which undoubtedly adds both weight and complexity to things. The new 'adjustable air deflectors' detailed in this recently filed patents instead makes do without these complexities.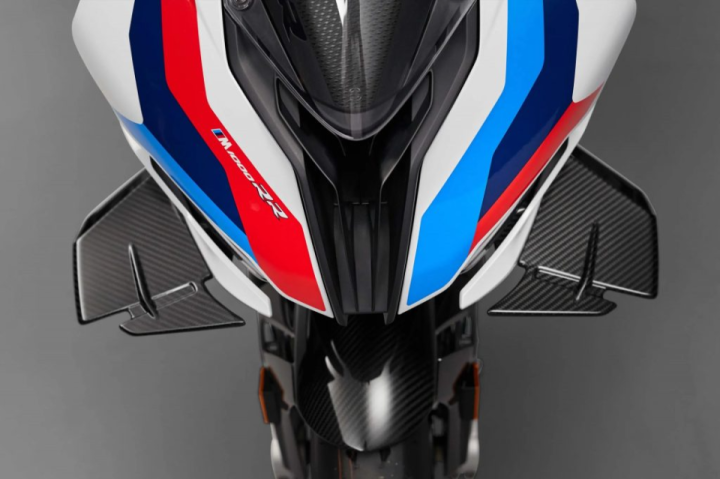 Instead, the flaps work by using springs instead, and the deflectors are intended to be hinged at their front edges and sprung so they default into the extended position. Then, as both speed and correlating air pressure increases, these deflectors gradually retract, eventually becoming flush with the surrounding bodywork to reduce – or perhaps eliminate – drag at high speeds.
BMW's patent also explains that the system can be easily tweaked through the simple alteration of the spring's stiffness to alter how these air deflectors deploy. They can be tuned to fold away as speeds increases, and also remain fully deployed up to around 30MPH (48KM/H) and becoming fully retracted by around 75MPH (120KM/H).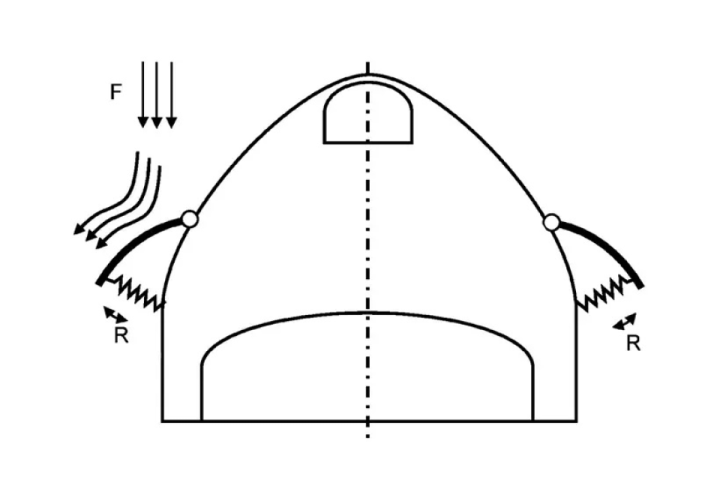 In other words, at slow speeds, these deflectors would be fully extended to push air away from the rider to improve comfort through increased wind protection, whereas at higher speeds, they'd be completely retracted to maximise aerodynamic efficiency.
Furthermore, the design drawings show a three-deflector setup – one mounted low down, another at mid height and the third relatively high on the fairing. Theoretically, each could be tuned to retract separately with different strength springs. Noteworthy too is the patent's intentional wide-range, which means there's virtually no limit to the shape, size or mounting position.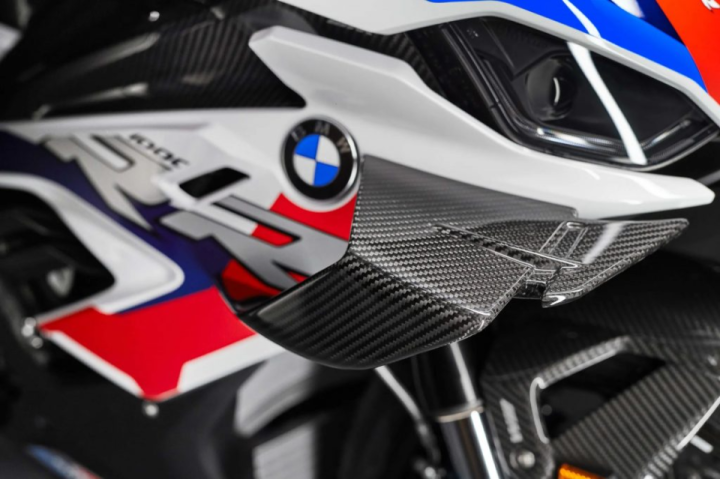 Though this patent alone is far from confirming that the idea is being developed for production use, we're certain it'll make it way into a production BMW model soon rather later. Perhaps we may see this in the upcoming new flagship R1300 and R1400 GS range which intriguingly includes an M1300 GS model – BMW are reportedly hard at work to incorporate new tech in all of them.
Sourse: bikesrepublic
#BMW #Bike #Sportbike #Motorrad