Honda's action of registering a patent for motorcyclist assistance technology, recently, shows the company is working to make a big leap in the technology that was first introduced in 2017.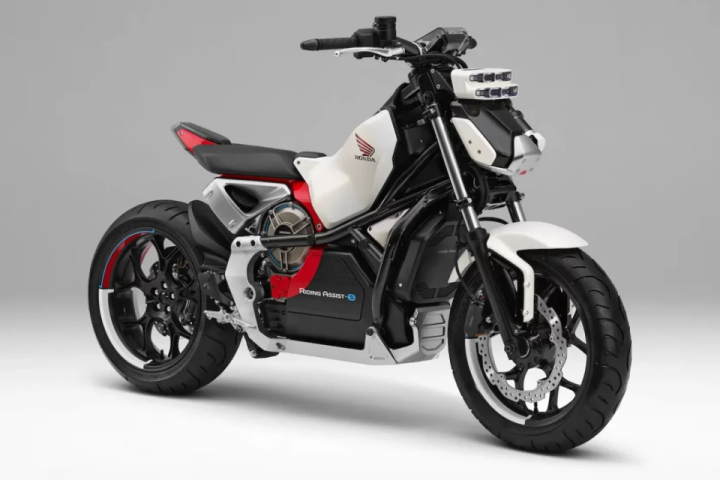 The technology allows motorcycles to take over several aspects of motorcycle control, either to give riders a chance to rest or avoid accidents. Just like Honda Sensing in cars, this technology uses cameras, radar and LIDAR (laser-based light detection and distance) with automatic control.
Five years ago, Honda shocked the motoring world when it demonstrated rider assistance technology through a concept motorcycle that could balance and move at low speeds autonomously.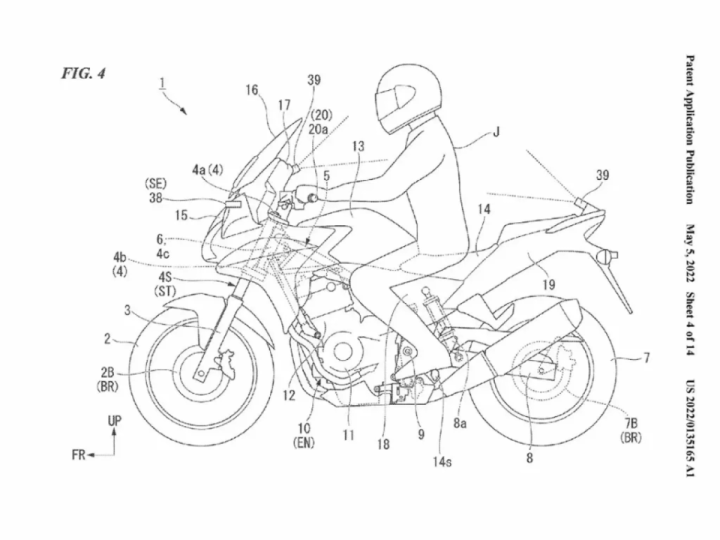 THE LATEST PATENT SHOWS THAT THE TECHNOLOGY HAS EVOLVED TO THE POINT OF BEING ABLE TO TAKE OVER ASPECTS OF HUMAN CONTROL OVER THE TWO-WHEELED MACHINERY.
The technology combines cameras, radar and LIDAR along with a series of automatic controls, including throttle, brakes and steering that are monitored by computer modules.
In addition, there are common sensors for speed, acceleration and braking as well as built-in GPS and communication devices (phones with cellular connectivity, Wi-Fi and Bluetooth) as well as a short-range system that allows the motorcycle to communicate with other nearby vehicles.
The steering system uses the same 'magnetostrictive' torque sensor settings as Yamaha's prototype steering assistance, monitoring rider input and providing assistance when needed.
The camera faces the rider and the pressure sensor on the seat, bar grips and foot pegs determine the weight distribution and sitting position of the rider. This also monitors the position of the pillion which also affects the balance of the motorcycle.
OVERALL, THE TECHNOLOGY WILL GIVE MOTORCYCLES THE SAME LEVEL OF SEMI-AUTONOMOUS CAPABILITIES AS PREMIUM CARS. IN FACT, HONDA HAS SOMETHING SIMILAR IN SOME OF THE BRAND'S CARS THROUGH HONDA SENSING TECHNOLOGY.
Features such as adaptive cruise control (ACC), permanent route assistance (LKAS) as well as automatic lane conversion (ALC) and low-speed car lane (LSP) to overtake slow vehicles automatically, become a reality as a result of this technology.
LKAS motorcycles are more complex than cars. Unlike a car-driving system that places the vehicle in the middle of the lane, the ability to change position in the lane depends on the conditions for the two-wheeled version.
For example, when riding in groups, the system uses a staged pattern by spacing the motorcycle relative to the motorcycle in front, aimed at maximizing visibility and improving the ability to perform braking.
At turns, the system measures the width of the lane allowing the vehicle to go faster when detected approaching from behind, directing the machinery to move to the side of the lane and letting the vehicle from behind pass.
However, just like the Honda Sensing in the car, the rider still has the power to determine the overall control and the technology will be activated when needed.
Since this technology is a long-term project, don't expect to be able to buy a motorcycle that currently has this technology.