Back in the 1980s, the Suzuki Katana came with a distinctive long-tailed design, but in the more recent editions that has not been the case. Those with a taste for nostalgia, or simply for the longtail Katana, will be pleased with the latest creation of Magical Racing.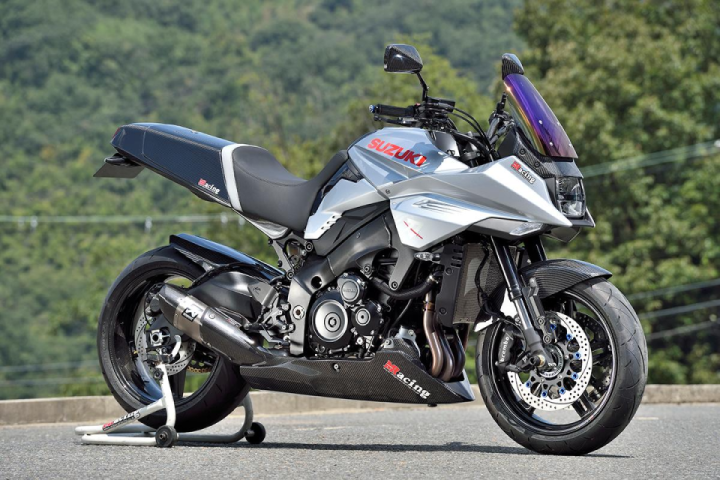 Magical Racing has created a number of carbon products for the 2019 Suzuki Katana 1100, including the longtail single seat unit.
The longtail unit includes a tail light, and is available in three versions: FRP black (around £1100), plain weave carbon (around £1600), and twill weave carbon (around £1700).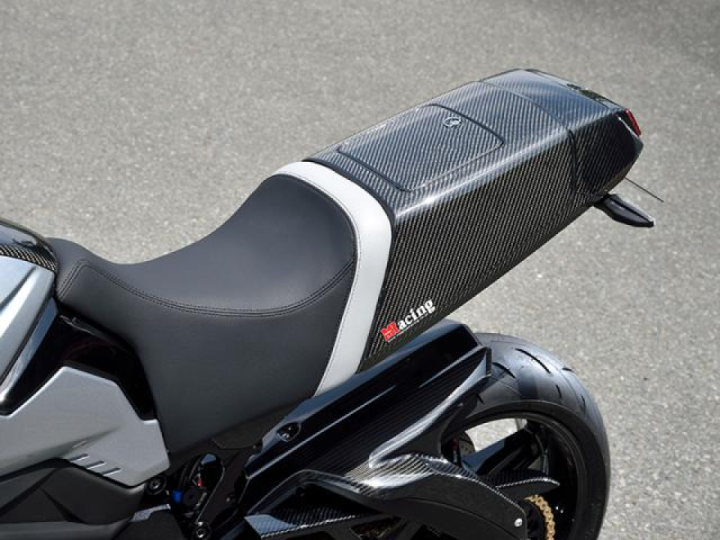 But the selection of Katana bodywork from Magical Racing does not stop there. There is also a screen, with a selection of options for the tint of the screen itself and the material of the fitting.
Additionally, there are carbon mirror sets, including stems available in silver or carbon, and a carbon front mudguard. Like the longtail seat unit, the mudguard is available in FRP black, single weave, and twill weave carbon.
To match the front mudguard, there is a rear mudguard, with the same material options, and a carbon chain guard.
Up on the tank, you can put a piece of carbon on the back of the tank between your legs, and to complete a racing look there is an option for a carbon undercowl or belly pan.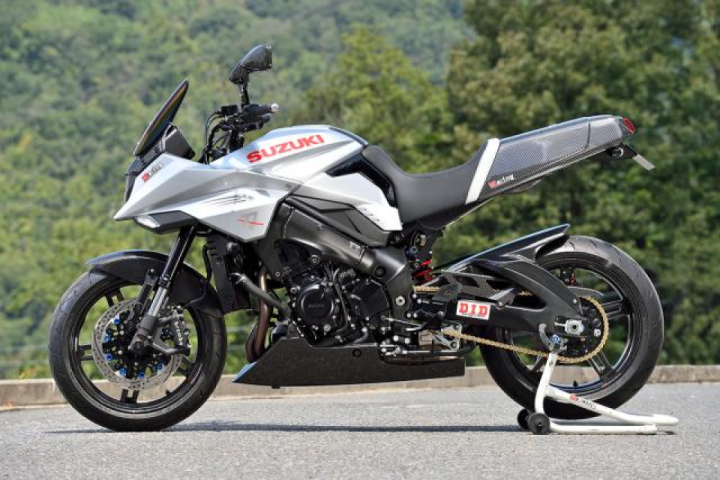 From Magical Racing you can also grab some carbon-black BST wheels, carbon bars, and carbon bar ends, either with silver or black aluminium sections.
Credit: visordown