Suzuki Live is back for 2023, with various activities planned for the weekend at Cadwell Park from 15-16 July. Enjoy the track sessions and participate in the adventure bike zone while eating at one of the trade stands and being entertained by the displays. Plus, there will be a few special guests making an appearance too!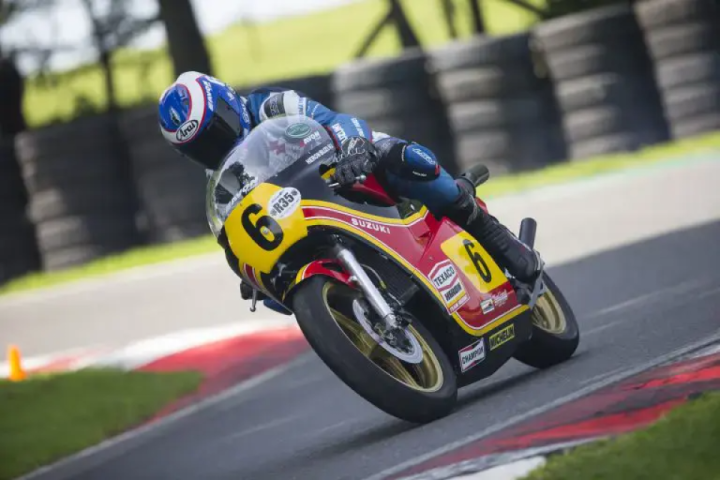 The event, spanning Saturday and Sunday, will join together track sessions for classic and modern Suzukis – catering for novice, intermediate, and experienced riders – as well as classic race bike parades. Both pre-2000 and post-2000 models are welcome.
V-Strom owners now have the opportunity to explore off-road terrain with a new adventure bike zone. Over the weekend, they can receive free expert tuition, participate in a skills area, and go on a test ride loop traversing through woods and undulating landscapes. Additionally, it is an ideal chance to try out the V-Strom 1050DE and all-new V-Strom 800DE.
Visitors to Cadwell Park will be able to test the Suzuki on-road range, such as the GSX-8S, GSX-S1000GT, GSX-S1000 and the acclaimed Hayabusa.
Mssrs. Reynolds, Mackenzie and Parrish are all set to join the fun. For those that don't know, the trio includes John Reynolds, three-time British Superbike winner; Taylor Mackenzie, ex-National Superstock 1000 champion; and Steve Parrish, the former 500 Grand Prix racer and British champion.
Suzuki GB's head of motorcycle marketing, Ian Bland, said, "Last year's Suzuki Live event took place in glorious sunshine and was a spectacular day out for us and for everyone that joined. So much so, we couldn't wait to extend it to a full weekend of track activity, parades, displays, and entertainment and add a new adventure bike zone. It will be a full weekend of Suzuki-themed fun, and we're excited to join our customers on the road and track this summer."
Track day sessions for the full weekend are available for £229, with race bike parade spots costing £199. Both include camping and evening entertainment on Saturday night, featuring trophy presentations and lively stories from the star guests, and a live band.
Traders and clubs can also book display space.
Book the bits you fancy, here
Watch footage from the 2022 events here