Vehicles owned by the late movie star and unapologetic gearhead Steve McQueen continue to fetch big bucks at auction, with one of his beloved Husqvarna motocross bikes going for close to $200,000 at a Bonhams auction just days ago.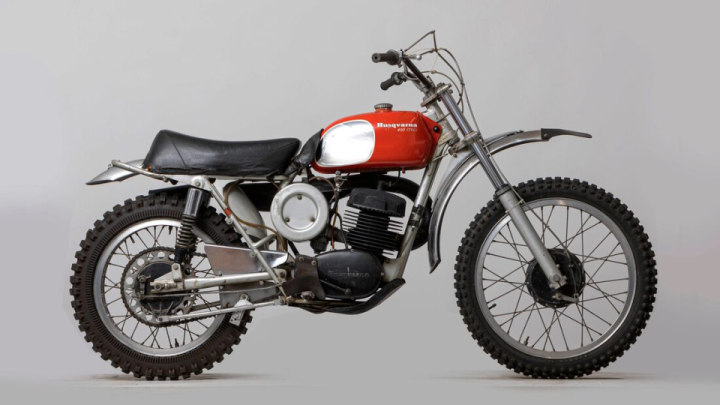 This is the fourth time this particular McQueen-owned Husqvarna has gone to auction since the talented rider and driver, who often did his own stunt driving in his movies, died from cancer in 1980 at age 50. McQueen was known to enter desert races under the pseudonym Harvey Mushman to throw off the scent of celebrity (and likely studio lawyers) so he could indulge his need for speed. The bike went from his estate to a new owner in 1984, then three more after that, last selling at a Bonhams auction in 2011 for $144,000, according to Motorrad magazine online.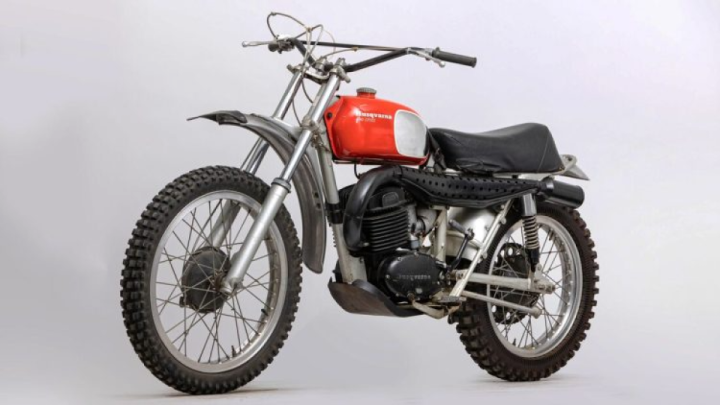 The 400 Cross appears to be largely stock and unrestored, and it retains some cool McQueen touches, including a spare spark plug taped to a frame downtube (two strokes, donchya know), and a peculiar leather chain guard on the right side of the engine (see more photos at end of this story). McQueen and his close friend and sometimes stunt double, Bud Ekins, also autographed the bike at some point.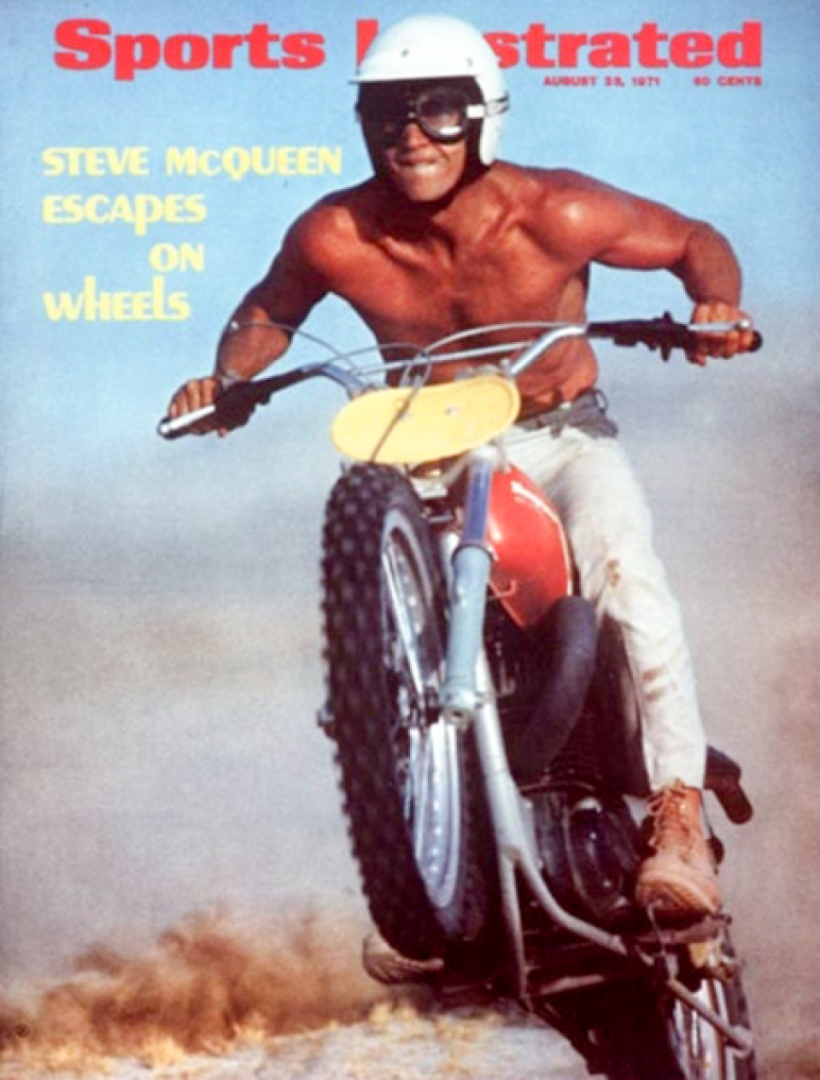 A top-spec performer at the time, the 400 made about 40 horsepower and weighed in at about 220 pounds wet. It's clear the bike has some McQueen miles on it. Motorrad says it doesn't appear any of the post-McQueen owners put any miles on the bike (kind of a shame, that).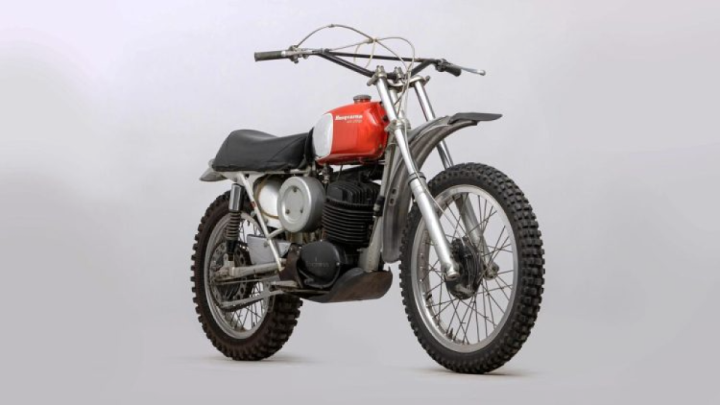 McQueen was an unpaid Husqvarna spokesman of sorts, shirtlessly wheeling a Husky into the hearts of riders everywhere on a famous cover of Sports Illustrated (above) and riding a Husky in seashore sand with pals in the final glorious minutes of the landmark 1970 motorcycle documentary On Any Sunday.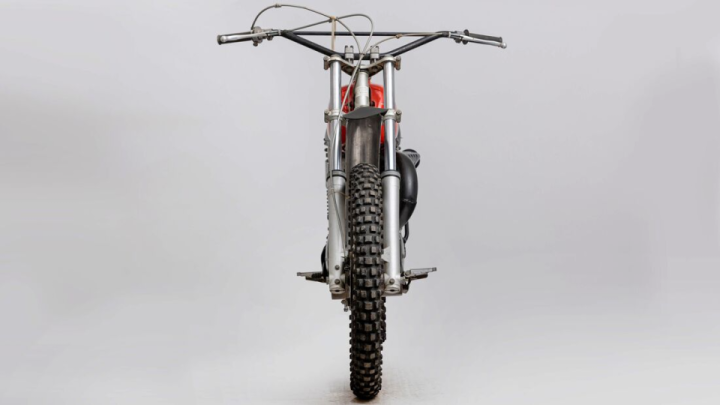 He reportedly got the Husky bug while watching racing icon Bengt Åberg dominate the competition on a Husqvarna Viking 360. The normally reserved McQueen flexed some star power and promptly bought the winning race bike – even though Åberg was still planning on racing it. Husqvarna apparently agreed to the impromptu sale (imagine the cash McQueen could summon at the time) and set Åberg up with a new bike.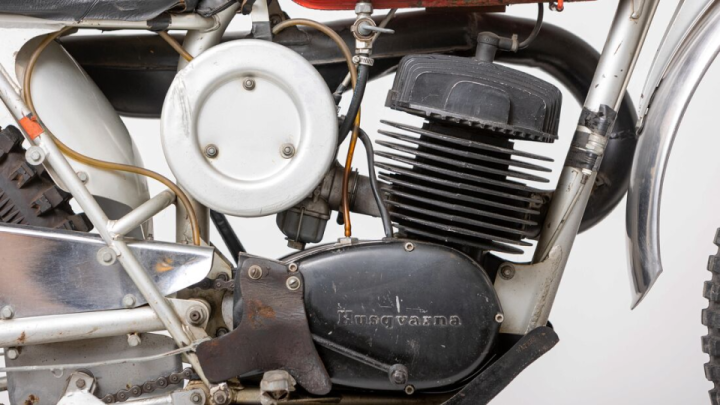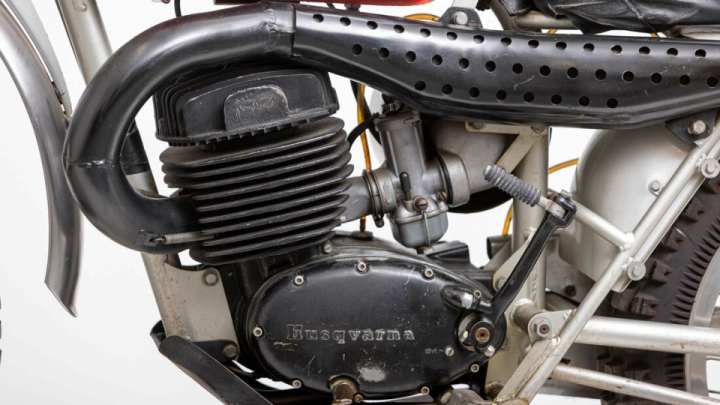 McQueen had good taste in cars and bikes, and often drove and rode with enthusiasm. His Sports Illustrated cover bike also hauled in a pannier full of cash recently, selling for over $200,000 earlier this year. The Ford Mustang Fastback McQueen drove in the seminal Bullitt car chase was purchased by a private owner from a newspaper ad after production wrapped. McQueen reportedly tried to buy the Mustang from the new owner but was rebuffed. Smart move: the car recently sold at auction for almost $4 million.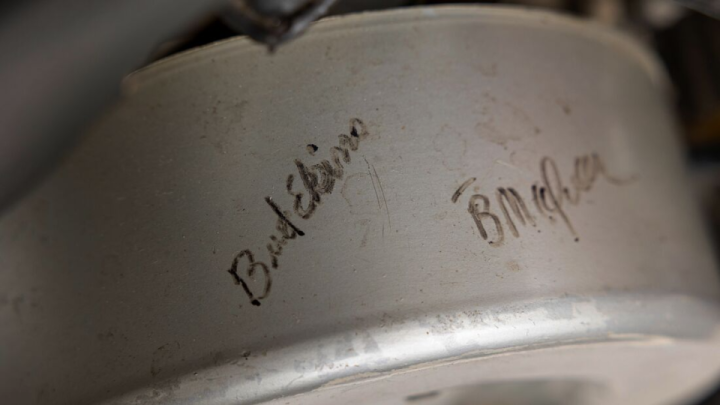 No doubt, the mystique of anything associated with McQueen continues to this day. Bonhams did not identify the buyer, saying only that "this bike went to a significant McQueen fan and into his large collection." So it's probably not going to show up at your local hare scrambles next month – but it would be great fun if it did.
Credit: Advrider, Bonhams.
#Moto #Bike #Classic