When it first used the Softail frame for one of its bikes decades ago, Harley-Davidson had no way of knowing what it would begin to stand for, and what an influence this type of bike would have on the motorcycle world.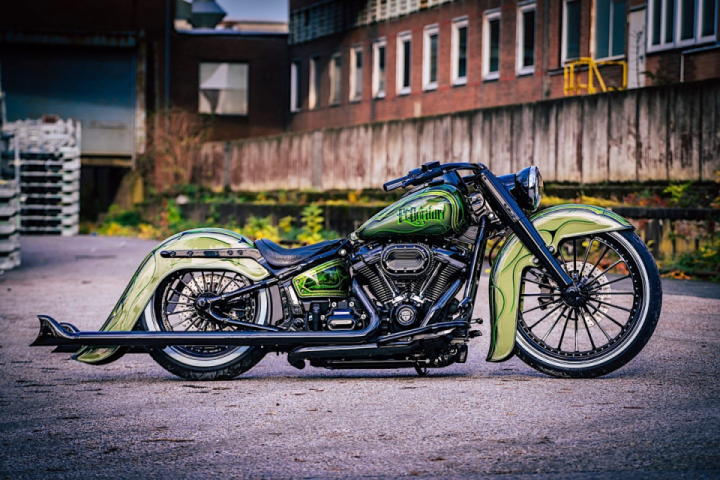 In its own backyard, Harley's Softails, described in Milwaukee as a crossbreed between heritage and custom builds with a pinch of technology, have become the backbone of the business, with no less than 12 models lined up and ready to roam the roads.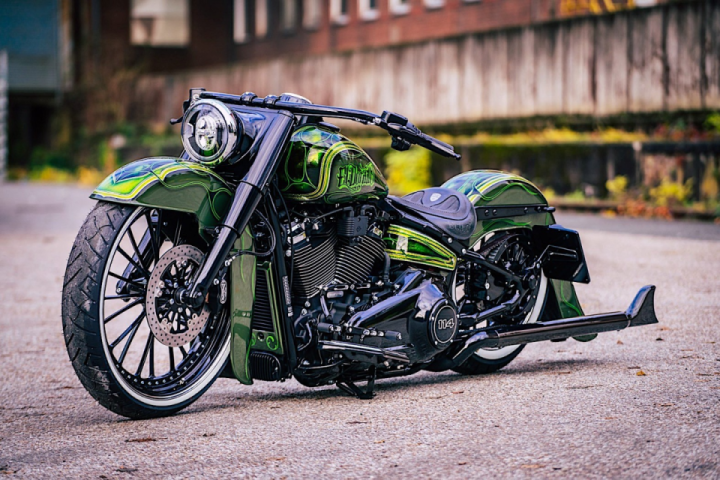 Among them is the Heritage, a model that has been around since the 1980s, and now only sells as the Classic 114. However, this official bike is accompanied by a great number of custom builds based on it and previous Heritage models, builds that are at times much more appealing than the original.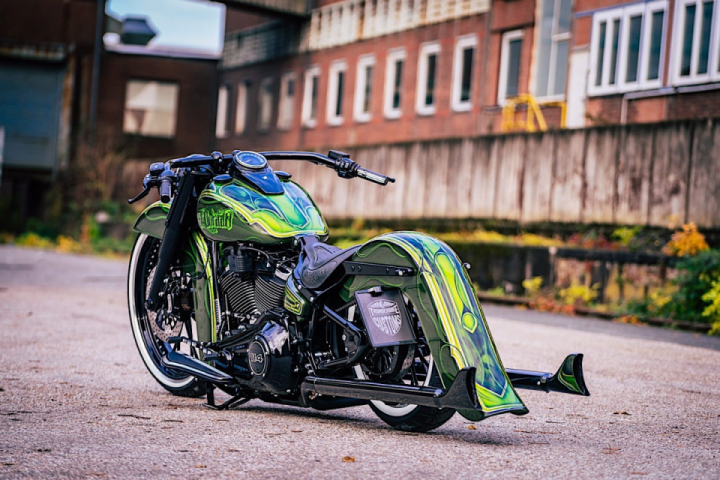 The motorcycle in the gallery above is a Heritage as well, but one that has long lost its original looks. Handled by a German custom garage that goes by the name Thunderbike, it turned into a low rider that goes that has been baptised El Dorado.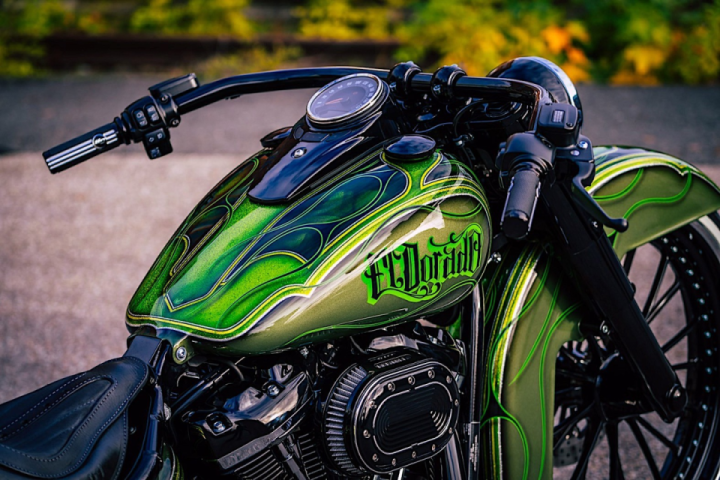 The build (shown at the end of 2019) is part of the Chicano series sold by the Germans in Europe, and it features a series of brand new and specially developed hardware that makes the bike look apart from the rest.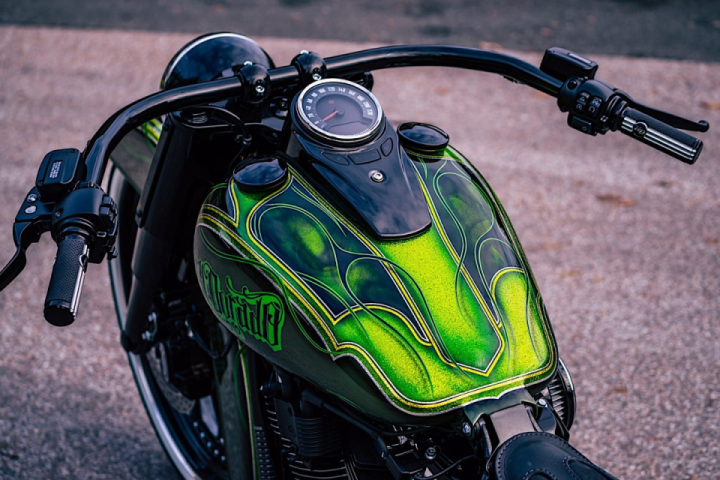 Fitted with new and modified triple trees and rear swing arm, the bike rides close to the ground, an image that is enhanced by the large fenders that wrap extensively around the wheels.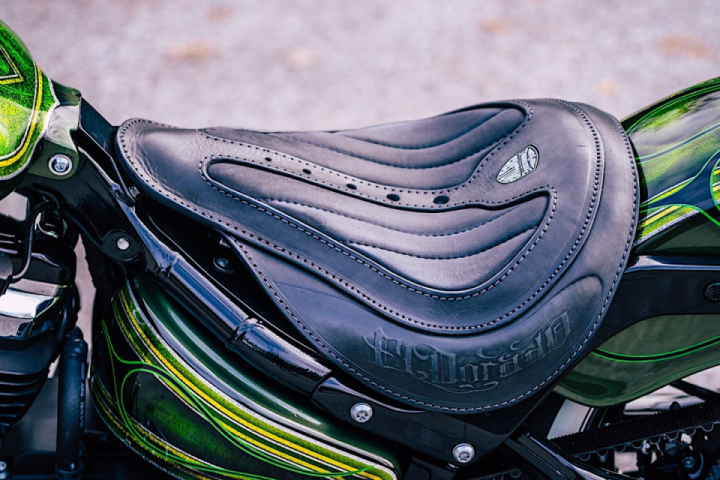 The El Dorado is just one of the many Harley-Davidson custom motorcycles the Germans have cooked up since it started business in this field back in the early 2000s. We've already talked about some of them, and we've also talked about some of the Harley-powered custom frames they've made over the years.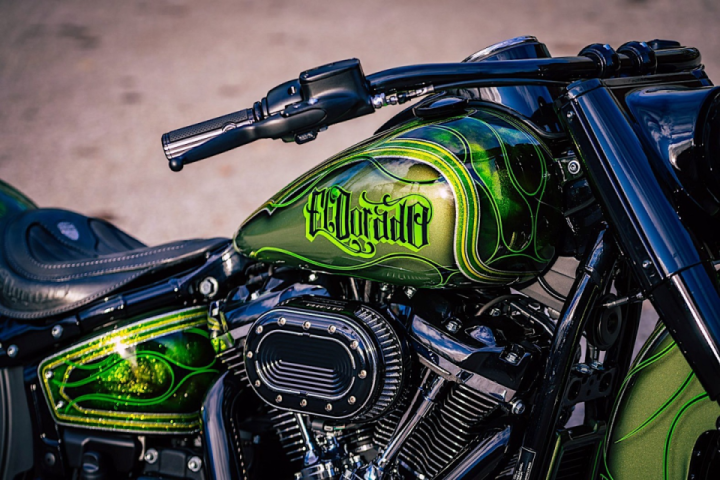 List of parts:
#HD #Harley #Softail #Bike #Chopper #Custom #Moto