Customization has always been an integral part of the Harley-Davidson community and we've seen everything from a custom Sportster S to a tricked-out Road Glide more expensive than a muscle car. However, the one exception in Harley's lineup is the all-electric LiveWire. When it first came out, the LiveWire was one of the few "branded" electric sportbikes and it wasn't exactly cheap.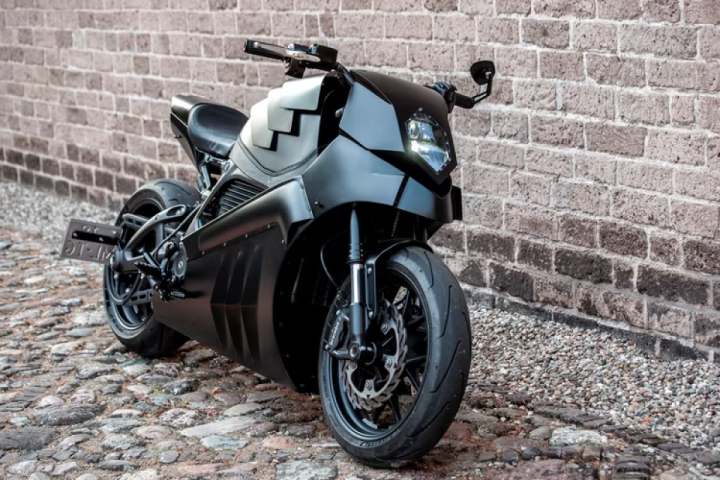 So while it's turning three this year, there are barely any custom motorcycles based on it. Of the few, though, Moto Adonis' custom LiveWire is arguably the craziest one out there and it's what we're featuring here.
One look at the custom LiveWire and it gives proper Batman vibes. Right from its sharp fascia to its brawny side panels, everything looks smashing and nothing like the stock motorcycle.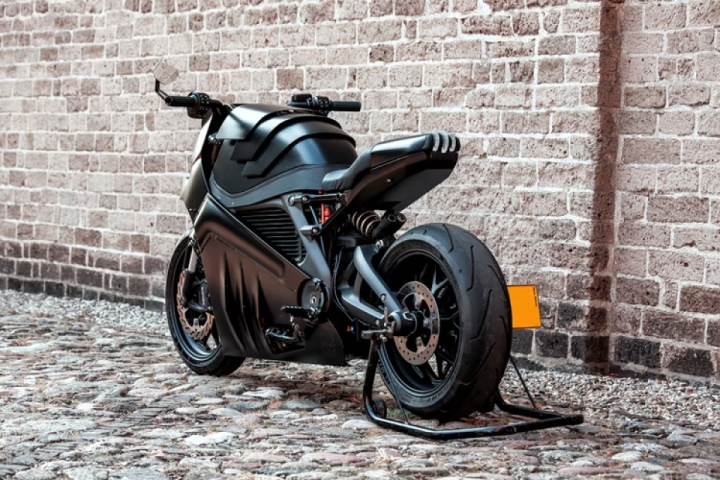 The creation of this design began with raw sketches and Photoshop renders. Once approved by the client, Moto Adonis used cardboard to scale things in reality and then beat and shaped it all out of aluminum.
Yes, all the panels - the armadillo-like tank, shark gill-like fairings, chunky front cowl - everything's aluminum, and boast commendable attention to detail. For instance, though the headlight is stock, it now sits behind a transparent diamond-like case.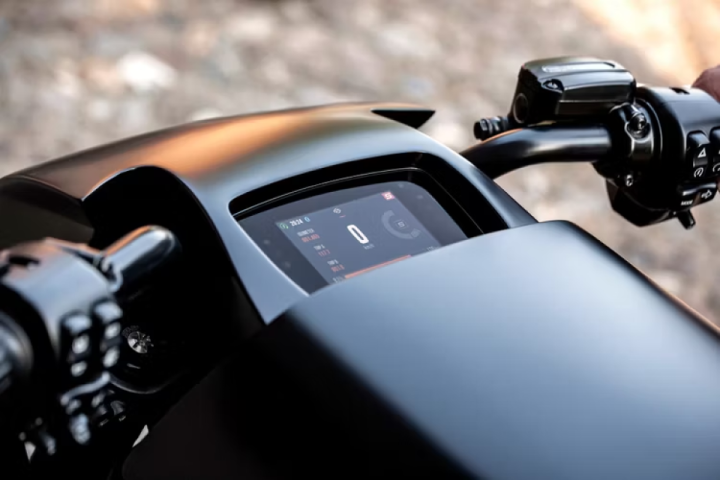 In the meantime, the team wrapped all elements of the LiveWire in semi-gloss black. But what adds swagger to the otherwise simple paint scheme is the LED mood lighting under the fairings, which you can control via your smartphone, on the fly. Impressive, isn't it?
The team wanted to keep the LiveWire flavor intact even with all these changes, so they left the internals - 15.5kWh battery and 75kW (105 horsepower) motor - as it is. Similarly, the underpinnings and TFT instrument cluster are all unchanged, with only one exception–the front brakes which now run petal rotors.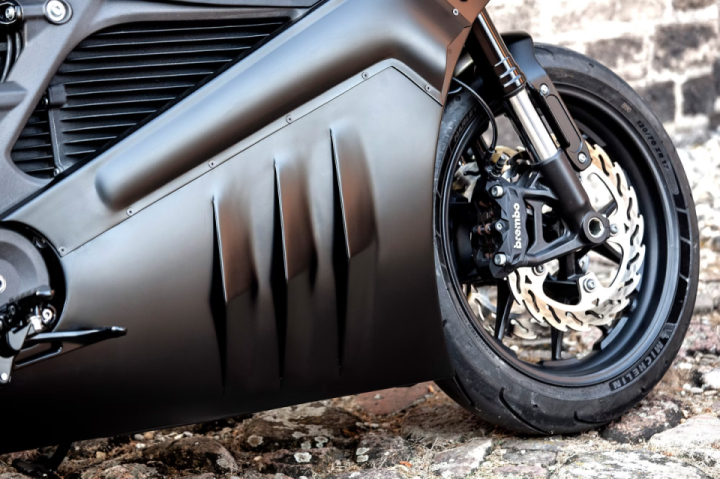 As we mentioned, Moto Adonis made the custom LiveWire for a client who provided the donor bike, meaning it isn't for sale. However, if you can source an electric Harley - a used LiveWire comes for around $20,000 - then we suggest you hit up Moto Adonis and get a quote. For all of us who can't, meanwhile, let's wait for a more affordable electric Harley.