I probably shouldn't be writing about this Honda EICMA release because I'm biased. Several years ago a Grom and I owned the parking lot at a local demo day. Since then the mere mention of the bike brings a smile to my heart. As far as I can tell, this minibike is perfect. And though Honda's 2023 MSX125 might seem a little pricey to some—considering its modest cubic capacity—this torquey single-cylinder four-stroke throws all its meagre weight into showing you a good time.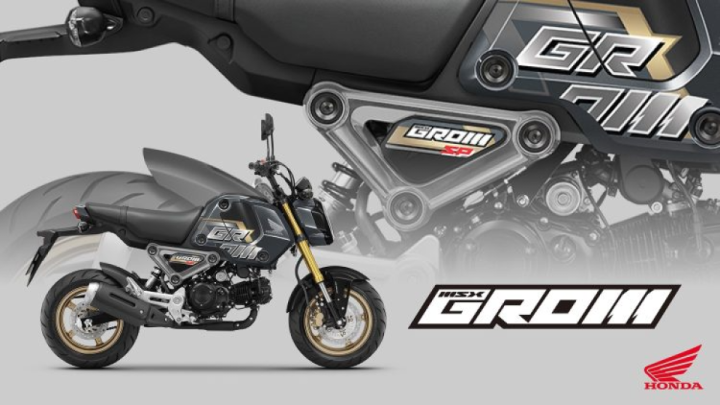 Honda must agree that the Grom is all that it needs to be. After last year's more substantial modifications their 2023 reveal was all style. Joining the classic Honda Red option is a 1) matte dim gray metallic finish with gold wheels and big logo graphics, and the 2) "Splendid Blue." At least, that's what the European market can access.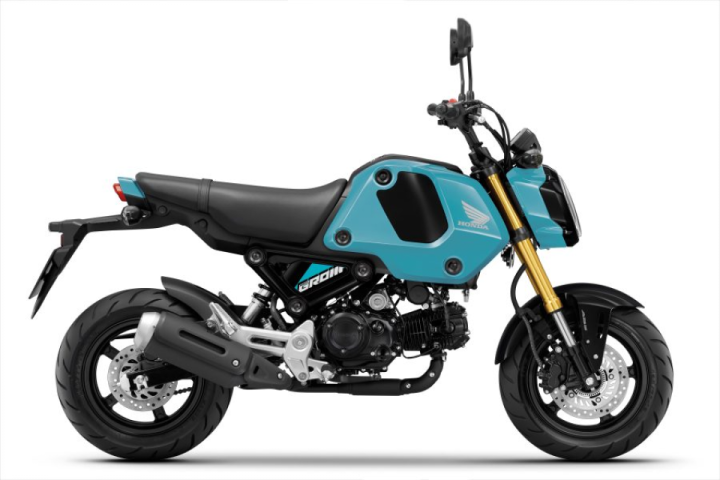 Still in attendance are the more substantial 2022 improvements. The transmission's fifth gear with enlarged sprocket which brought the top speed up 2.1 km/h (!) to 94 km/h (not a typo), as well as the expanded gas tank, relocated indicator lights, and—on the LCD display—my favourite inclusions: a tachometer and gear-position indicator. The easy curb "weight" of 227 lb, springy suspension, and assertive rake also continue to keep rider and bike engaged, in control, and having a darn good time!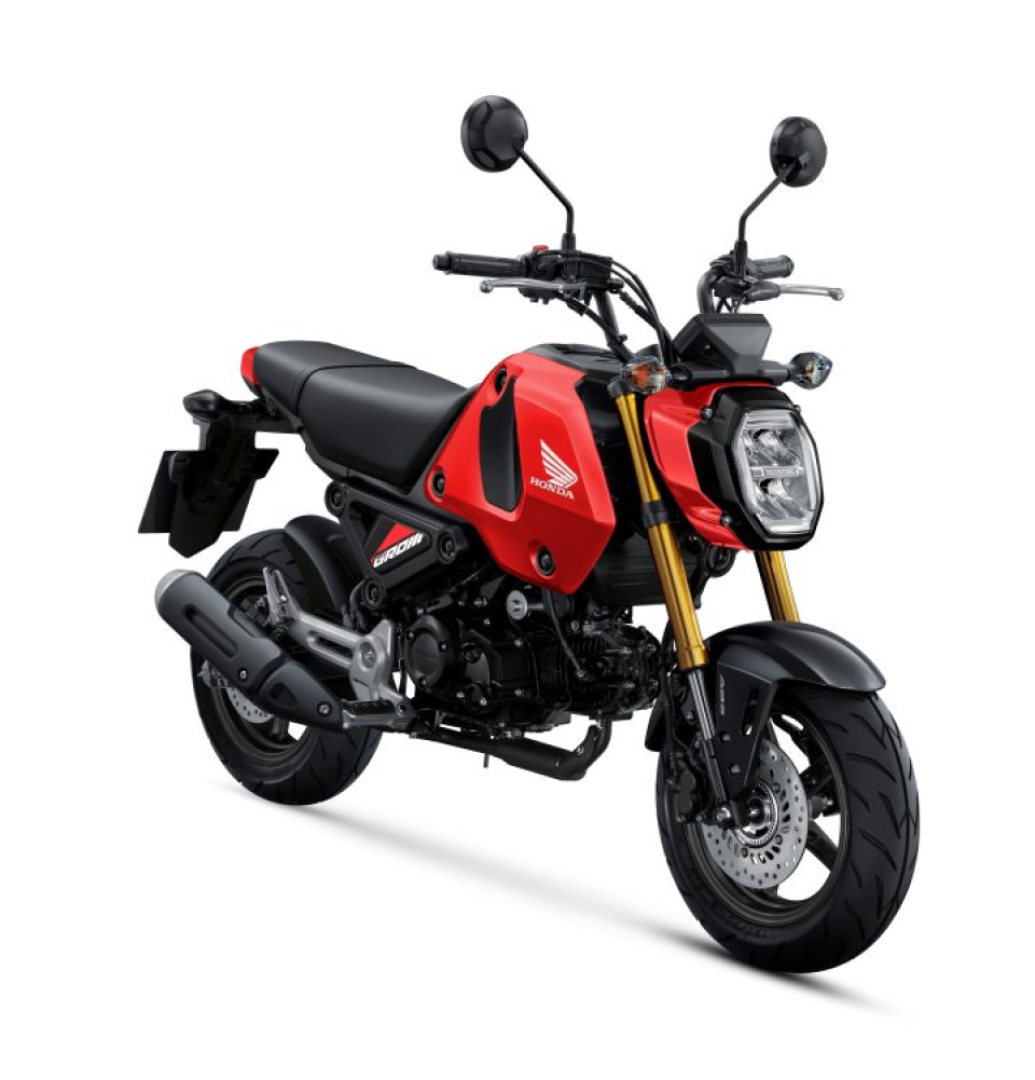 Some riders have indicated the stock seat could benefit from an upgrade, and additional tank space would prolong the fun between gas stops, but what makes this Honda baby bike popular remains the same. The 23YM MSX125 Grom is still the zippy, assertive urban scoot that holds up well after thousands of miles (or kilometers) with minimal, simple maintenance, only now the retro-modern charmer comes in two sassy new shades.