For the shortest of time—a brief 12 months—Harley-Davidson was a major player in the motocross world. They had a factory team (with riders Marty Tripes, Rex Staten, and Rich Eierstedt), a brand-new production bike and the hopes of a grateful nation riding on their shoulders. But, that nation wasn't the United States; it was Italy where the bikes were manufactured.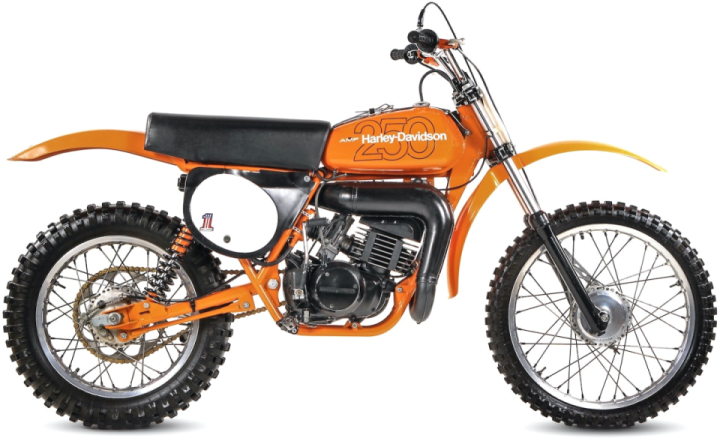 In 1961 Harley had purchased 50 percent of the Italian Aermacchi firm and began utilizing its ability to build economically priced motorcycles to offer Harley customers entry-level machines. The Baja 100s and 250/350cc Sprints were Aermacchi's most popular small-displacement bikes and were available as rebadged Harley-Davidson street and offroad models in the USA. By 1973 Harley-Davidson had taken 100 percent control of Aermacchi, which had its roots in aircraft design, and began to look at the fast-growing American motocross market.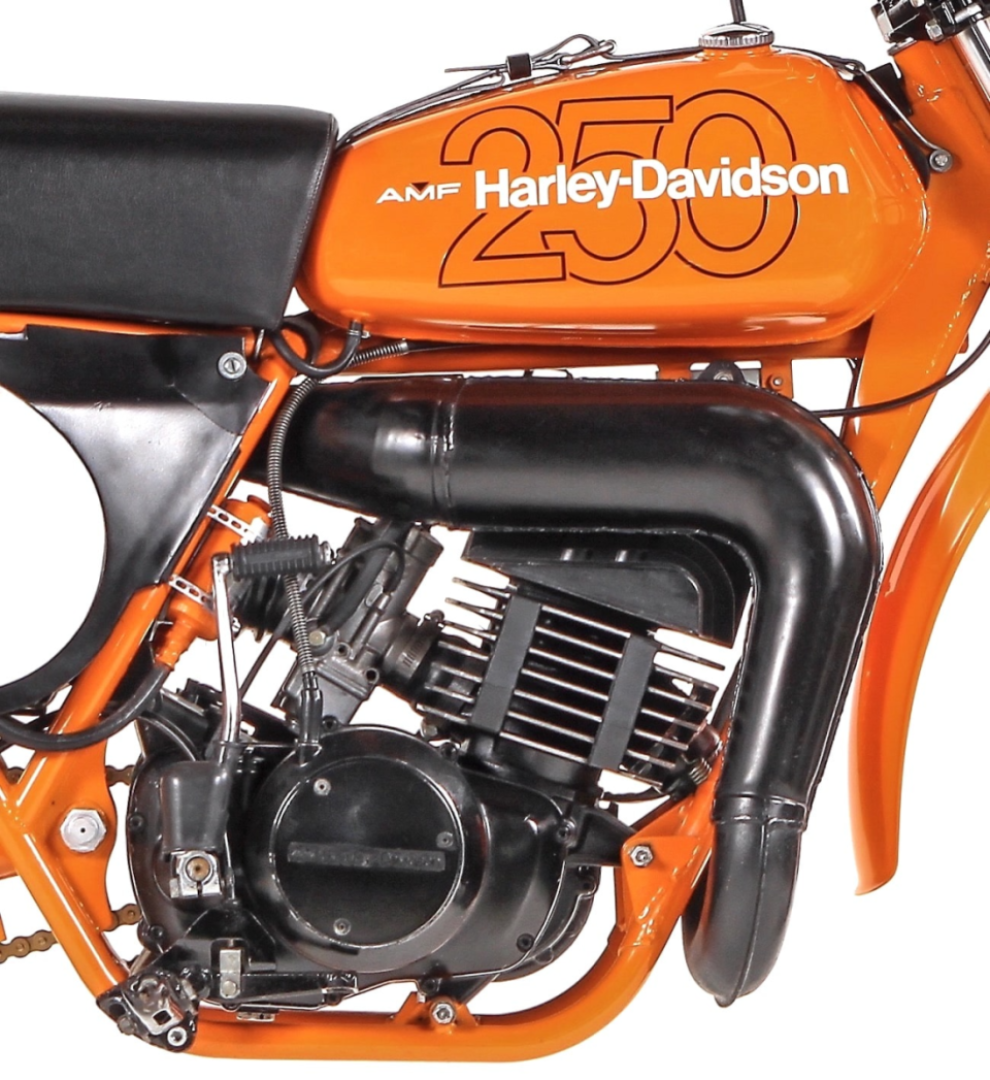 In 1975 Harley manufactured a small run of 65 prototype motocrossers as a test of its motocross bona fides. The bikes were hand-built in Harley-Davidson's race department in Milwaukee, and their most memorable feature was that they used shortened front forks on the rear instead of shocks. Harley was never able to convince more than a handful of its dealers to purchase these machines.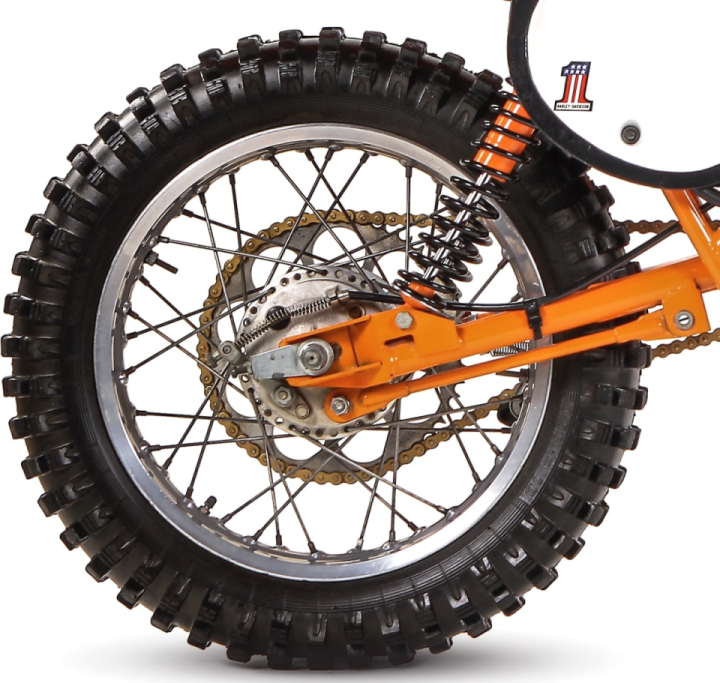 Then, in 1978, they tried again, and this time they literally forced their U.S. dealers to take the new 1978 Harley-Davidson MX250 (the bikes were manufactured in 1977, which leads many 1978 MX250s to be referred to as 1977 MX250s). Production was rumored to be around 900 units. Just as with the 1975 twin-fork model, the MX250 was a failure and only lasted one model year, even with lots of money spent on advertising, promotion and high-priced factory riders. It is rumored that even though they only made 900 bikes, most of those went unsold—and many never made it to the USA. It is unlikely that the regular clientele at Harley dealerships was interested in dirt bikes or that motocross racers would have wandered into a Harley-Davidson dealership looking for a dirt bike.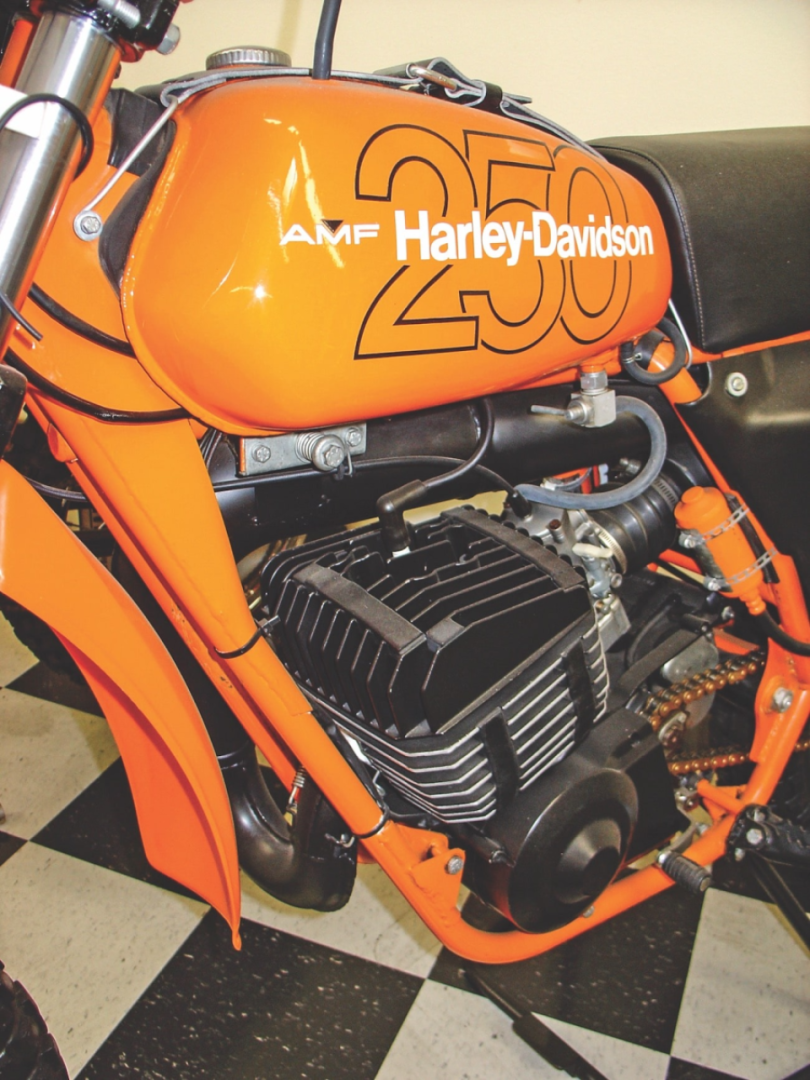 After the 1978 debacle, Harley sold Aermacchi to the Castiglioni brothers who changed the name to Cagiva. Paradoxically, in 2007, Buell, under the umbrella of owner Harley-Davidson, started up a 450cc motocross bike project led by Dave Osterman. Unfortunately, the recession killed not only the motocross project but eventually Harley's ownership of Buell in 2009.
The retail price was $1695.
Credit: Motocrossactionmag by Tom White